Anyone who has been accused of a non-violent crime that is financially motivated needs a white collar criminal attorney. If you've been charged with embezzlement, money laundering, forgery, bribery or insider trading, you'll want to contact the accomplished lawyers at Lewis and Dickstein. We have vast experience in successfully defending clients against accusations of non-violent crimes that would otherwise affect their livelihood and their lives. We know that many times simply being charged with such an offense can mar a person's character and that's why at Lewis and Dickstein we take all charges brought against clients seriously.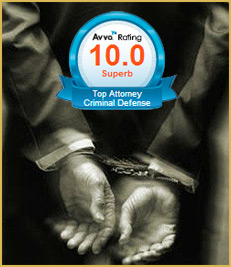 Just because a crime is non-violent doesn't mean that the law doesn't take it seriously. You should take any charge against yourself seriously, too. Retaining a white collar criminal attorney from Lewis and Dickstein will put the odds in your favor and reduce the chances that you'll have to serve jail time. Any criminal conviction can alter your life. It doesn't matter whether or not you are innocent of the accusations. Although the premise of legal proceedings is that the accused is innocent until proven guilty, the sad fact is that it's typically assumed that anyone who is charged with a crime must be guilty.
An Experienced and Trusted White Collar Criminal Attorney
Innocent or not, charges already brought or pending: you owe it to yourself to protect your rights as a U.S. citizen. If you're accused of a financially motivated crime, contact Lewis and Dickstein first for a free consultation and to retain a white collar criminal attorney. We'll go over the facts of the case with you and determine the optimal course for your defense. It's in your best interest to have a lawyer on your side who is experienced in defending white collar cases and when you come to Lewis and Dickstein, skill and experience is what you'll find.