Domestic Violence Defense Attorney in Michigan

If you are looking for an attorney for domestic violence, Michigan is home to one of the most experienced and trusted attorney teams, LEWIS & DICKSTEIN, P.L.L.C.
If you are facing domestic violence changes and are unaware of your rights, it is time to get educated. LEWIS & DICKSTEIN, P.L.L.C. protected and defended countless clients facing charges of domestic violence, spousal abuse and child abuse. If convicted, one risks losing their drivers license, damage to their criminal record, loss of employment, and if children are involved, the individual may risk losing custody. When the stakes are this high, hiring a top attorney in domestic violence in Michigan is well worth the investment.
Attorney for Domestic Violence in Michigan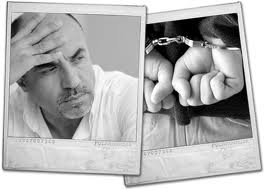 Another reason why so many folks choose LEWIS & DICKSTEIN, P.L.L.C. to represent them is because they show care and concern for the psychological needs of the client. They use a no judgment approach and fearlessly and tenaciously fight for the freedom of each individual client.
Perhaps you are thinking of going to court without representation or with a budget or discount lawyer because hiring a good attorney for domestic violence in Michigan can be expensive. Often times, it is best to consider the cost of NOT hiring a good attorney as opposed to the cost of having experienced, effective domestic violence counsel by your side. How would a conviction impact your life? You have a lot at stake in any domestic violence case, which is why choosing reputable and successful lawyers to represent you is so vital. You do not want to face these serious charges alone and don't trust your fate to the lowest bidder.
If you want the most experienced attorney in domestic violence Michigan has to offer, then LEWIS & DICKSTEIN, P.L.L.C. is the team of attorneys for you. If you are looking for a tough attorney in domestic violence, Michigan has just the lawyers for you. We are the best choice for a domestic abuse attorney in Michigan.
Free Consultation for Domestic Violence Defense
Call LEWIS & DICKSTEIN, P.L.L.C. today at (248) 263-6800 for a free consultation and confidential case evaluation.  We will consult with you and help you determine the best possible defense to your case.  When the stakes are high and there is no room for error, it is time to call LEWIS & DICKSTEIN, P.L.L.C.
If you would like to complete a Request for Assistance Form, an experienced criminal defense lawyer handing domestic violence cases will promptly contact you.