Domestic Violence Charges are Eligible for Expungement in Michigan
Domestic Violence Charges are Eligible for Expungement in Michigan
A conviction for domestic violence can prevent you from obtaining employment and cause many other problems. Domestic violence lawyers can help with an expungement in Michigan.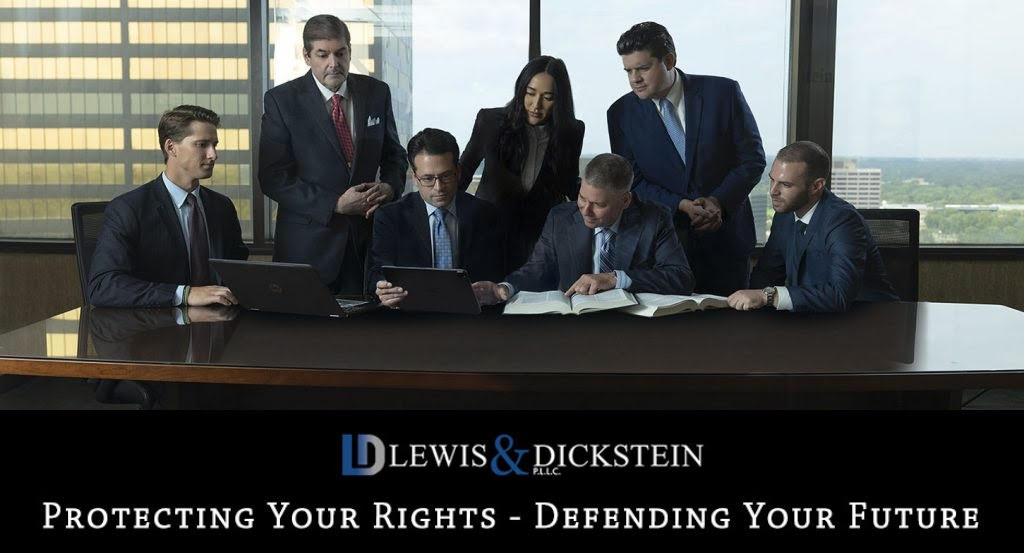 Expungement Removes the Public Record of a Conviction
An expungement of domestic violence charges means that a conviction is removed from public records and only accessible through non-public records. There will always be a private record of the offense with law enforcement. After an expungement, the person's domestic violence conviction is removed from their public law enforcement record. The conviction will not appear on a public criminal history report if a business or organization conducts a background check.
Having a clean criminal history is a big help in many areas of a person's life – such as job applications, college applications, credit ratings, etc. An expungement is a valuable tool and particularly helpful with domestic violence charges because the nature of the crime reflects violence and abuse. Having that on a criminal record can harm a person's future. Domestic violence lawyers can assist you and determine if you qualify. An expungement in Michigan is complicated, and an experienced attorney gives you the best chance of success. Most people who apply independently or with a bargain lawyer are unsuccessful.
Michigan law has a provision that allows a first-offense domestic violence conviction to become a non-public record – this accomplishes virtually the same thing as an expungement. Everyone doesn't qualify for this provision, and many people who do qualify are denied expungement. A capable, experienced domestic violence lawyer can determine if this option is available and develop a plan to convince a judge and prosecutor that the petitioner is an excellent, qualified candidate.
Qualification for a Domestic Violence Expungement – 5 Years
Applicants must meet specific requirements to qualify for a domestic violence expungement in Michigan. The essential requirements are that more than five (5) years have passed since the end of any jail sentence or probation discharge. You are disqualified from expungement with a felony domestic violence conviction.

Domestic Violence Expungement – Frequently Asked Questions
---
"Can I get a domestic violence expunged in Michigan?"
A misdemeanor domestic violence charge can be expunged in Michigan. It is best to have a qualified domestic violence expungement attorney because judges are reluctant to these expungements, and victims frequently object. Many judges hesitate to grant an expungement even for a first domestic violence offense.
"How long does a domestic violence stay on your record in Michigan?"
A domestic violence conviction stays on your criminal record for life. The only way to remove a conviction is by seeking to set aside the conviction through Michigan's expungement process. If you face charges, a great attorney might be able to keep a conviction from going on your record, even if there is overwhelming evidence.
"What crimes cannot be expunged in Michigan?"
A felony domestic violence conviction cannot be expunged in Michigan.
"Do I qualify for expungement in Michigan?"
You might qualify for expungement if you have fewer than four felony convictions and unlimited misdemeanors. It is best to request a free consultation with a seasoned defense lawyer to figure out your options and the best way to seek the removal of any convictions from your record.
"Can you own a gun with a misdemeanor domestic violence charge in Michigan?"
Under federal law, a domestic violence conviction results in a lifetime ban on firearm ownership. Depending on the circumstances, even expunging domestic violence charges might not reinstate your firearm rights.
"How long does it take to get a misdemeanor expunged in Michigan?"
Assuming everything goes smoothly and the client provides needed information and support materials expeditiously, an efficient expungement attorney should be able to file for expungement in a couple of weeks. If your Motion to Set Aside a domestic violence conviction is promptly filed with the court, and you are fully qualified, you can get a hearing within a few months.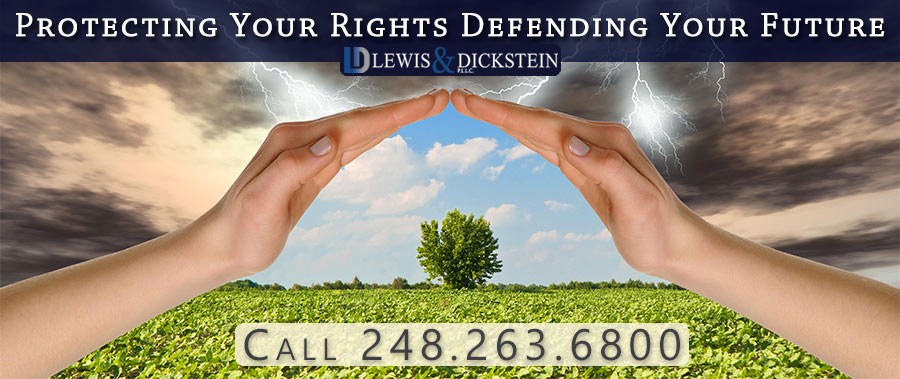 Effective and Efficient Lawyers Who Can Help with an Expungement
LEWIS & DICKSTEIN, P.L.L.C. has domestic violence lawyers who can help you with an expungement in Michigan. Our attorneys have decades of experience in state and federal court, representing people charged with criminal offenses. Representing, defending, and protecting people accused of crimes is all we do. We are specialists. Call the law firm of LEWIS & DICKSTEIN, P.L.L.C. to represent you in a criminal offense or seek the expungement of a prior felony or misdemeanor conviction. Our attorneys excel at what they do. We are proud of our record and that prosecutors and judges know we are there to fight and win for our clients.
Other Expungement Topics to Explore
Call us today at (248) 263-6800 for a free consultation or complete a Request for Assistance Form. We will contact you promptly and find a way to help you.
We will find a way to help you and, most importantly,
we are not afraid to win!