Defense of Child Pornography Charges in State and Federal Court
Overview of Child Pornography Charges in Federal and State Court. These charges can be defended and inarceration can be avoided.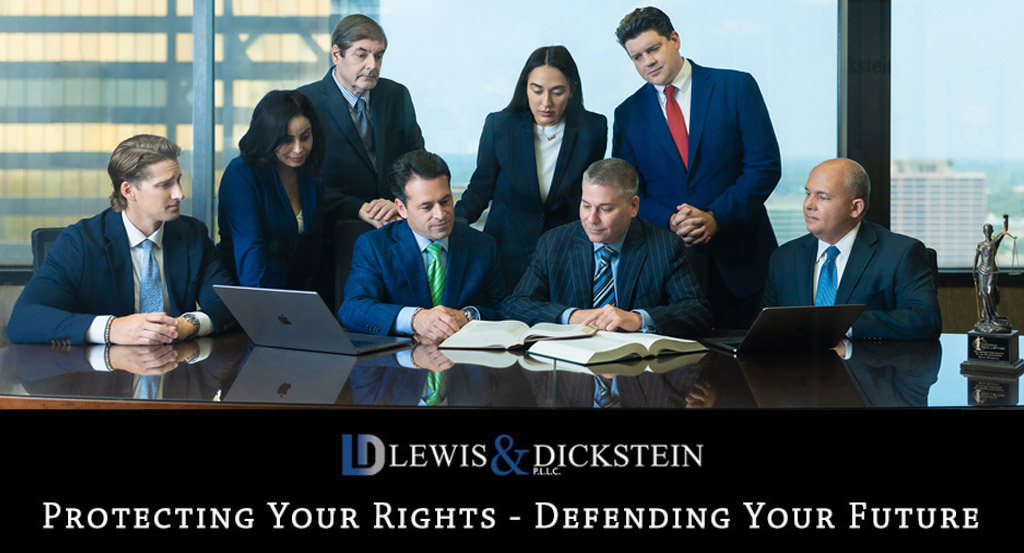 Penalties and Defenses in Child Pornography (CSAM) Cases
The United States government and most state law enforcement agencies invest considerable resources in investigating and prosecuting child pornography possession, distribution, and production. While the ardent prosecution of these crimes is understandable and expected, law enforcement can become over-zealous. Even though any person may be prosecuted for child pornography charges, no legal excuse justifies the wholesale violation of constitutional rights that frequently happens in these matters. When LEWIS & DICKSTEIN, P.L.L.C. is hired to defend these charges, our top-rated child pornography defense attorneys ensure that our clients are treated with dignity and their constitutional rights are faithfully protected. When a strong defense is needed, no defense team in Michigan has the resources, tenacity, and aggressiveness to match the protection provided by our firm. Whether the strategy is for a victory at trial or to achieve a lenient sentence, we have the skill and knowledge to achieve the best possible outcome.
Types of Federal Laws regarding Child Pornography Charges
18 U.S.C. § 2251- Sexual Exploitation of Children
(Production of child pornography)
18 U.S.C. § 2251A- Selling and Buying of Children
18 U.S.C. § 2252- Certain activities relating to material involving the sexual exploitation of minors (Possession, distribution, and receipt of child pornography)
18 U.S.C. § 2252A- certain activities relating to material constituting or containing child pornography
18 U.S.C. § 2256- Definitions
18 U.S.C. § 2260- Production of sexually explicit depictions of a minor for importation into the United States
Federal prosecutions commence with a complaint or a grand jury indictment.
Types of Michigan Laws Regarding Child Pornography
MCL § 750.145C – Child Sexually Abusive Activity or Material, Possession of Child Sexually Abusive Material
MCL § 752.365 – Obscenity – First Offense Misdemeanor, Second or Subsequent Offense is a Felony

Charges in Federal Court
Federal courts have ruled that images of child pornography are illegal and not protected under the First Amendment. Child pornography is defined as any visual depiction of sexually explicit conduct involving a minor (someone under 18 years of age). Visual depictions include photographs, videos, digital or computer-generated images indistinguishable from an actual minor, and images created, adapted, or modified, but appear to depict a minor. Undeveloped film, undeveloped videotape, and electronically stored data that can be converted into a visual image of child pornography are also deemed illegal visual depictions under federal law.
Notably, the legal definition of sexually explicit conduct does not require an image to depict a child engaging in sexual activity. Not all images of unclothed children are pornography (everyone has a naked baby picture in a bathtub, for example). A picture of a naked child may constitute illegal child pornography if it is sufficiently sexually suggestive. Legally, there is an essential distinction between child erotica and child pornography. The age of consent for sexual activity in a given state is irrelevant; any depiction of a minor less than 18 years of age engaging in sexually explicit conduct is illegal.
Federal law prohibits the production, distribution, reception, and possession of an image of child pornography using or affecting any means or facility of interstate or foreign commerce (See 18 U.S.C. § 2251; 18 U.S.C. § 2252; 18 U.S.C. § 2252A). Specifically, Section 2251 makes it illegal to persuade, induce, entice, or coerce a minor to engage in sexually explicit conduct for purposes of producing visual depictions of that conduct. Any individual who attempts or conspires to commit a child pornography offense is also subject to prosecution under federal law.
Penalties for Child Pornography Charges
Child pornography charges can be in state or federal court. The facts of the case and the severity of the crime dictate the jurisdiction. The penalties for some CSAM charges can be severe, and it takes a persuasive defense to convince a judge to focus on rehabilitation instead of punishment.
Federal Sentencing for Child Pornography
Any accusation that someone violated federal child pornography law is extremely serious. Convicted offenders face severe prison sentences, lifetime registration as a sex offender, and years or decades of supervised release with onerous terms and conditions—for example, a first-time offender convicted of producing child pornography under 18 U.S.C. § 2251, face fines, and a statutory minimum of 15 years to 30 years maximum in prison. A first-time offender convicted of transporting child pornography in interstate or foreign commerce under 18 U.S.C. § 2252 faces fines and a statutory minimum of 5 years to 20 years maximum in prison. Convicted offenders may face harsher penalties if the offender has prior convictions or if the child pornography offense occurred in aggravated situations defined as (i) the images are violent, sadistic, or masochistic, (ii) the minor was sexually abused, or (iii) the offender has prior convictions for child sexual exploitation. In these circumstances, a convicted offender may face up to life imprisonment.
State Sentencing for Child Pornography
Like federal court, Michigan child pornography laws provide stiff prison sentences upon a conviction. All child pornography offenses in Michigan are felonies, carry prison sentences as long as 20 years (up to life with a habitual notice), and sex offender registration. State prison sentences require a judge to set a minimum prison term and a maximum prison term, such as a sentence of maybe 5 to 20 years in the Michigan Department of Corrections. The minimum number sets the earliest possible date the offender may be considered for release by the parole board. The maximum number sets the absolute time limit that the individual can be kept in prison.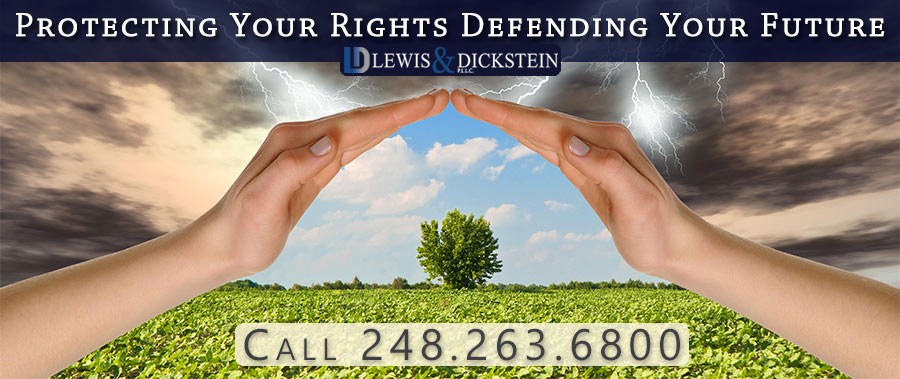 Defense of CSAM Charges in State and Federal Court
Defenses to child pornography can include but are not limited to inadequate proof the image is of a child, double jeopardy, temporary innocent possession, lack of knowledge, coercion, illegal search and seizure, Miranda violations, unpersuasive evidence, entrapment, and more. It is not a violation of double jeopardy for a defendant to be prosecuted under state child pornography laws in addition to, or instead of, federal law.
If you are accused of possession, production, receipt, or distribution of child pornography, you need the strongest possible defense by attorneys who are fearless in court and adept at handling state and federal prosecutors. LEWIS & DICKSTEIN, P.L.L.C. has decades of experience successfully defending clients charged with child abusive material, child pornography, CSAM, and other related charges. We are prepared to take your case to trial if you are not guilty. If you need a favorable plea bargain, we can help facilitate a sentence that minimizes any jail or prison time and maximizes rehabilitation. Many people believe that this type of prosecution means that life is over. We know this isn't true, and we can help you. Most importantly, we will treat you with dignity and respect, and if needed, we can assist you with getting any help you might need.
Call us today at (248) 263-6800 for a free consultation or complete an online Request for Assistance Form. We will contact you promptly and find a way to help you.
We will find a way to help you and, most importantly,
we are not afraid to win!