When poor and/or poorly represented defendants go to jail, they stay in jail. If you are wealthy, represented by a good attorney, or especially if you are a former cop in Wayne County, you get treated better than the common folk. This means that you get out of jail on a reasonable bond.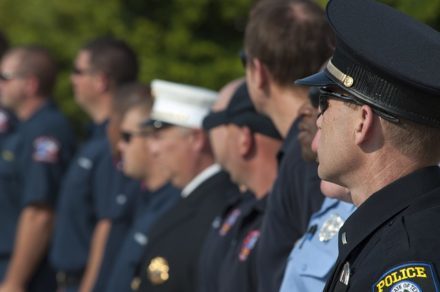 Ex-narcotics officer Robert McArthur doesn't have to worry about finding ways to pass the time in jail because he was just grated a Monday through Friday work release. What will the officer be doing during his time away from Wayne County Jail, he'll be working in his Riverview tanning salon. The police officer was the third defendant to be convicted as part of a 2005 drug case where the officers and prosecutor in charge of the case knowingly allowed a witness to perjure himself while on the witness stand. The judge who presided over the cocaine case, Mary Waterstone, is the only defendant who has not plead to the charges and she is set to stand trial in June on a felony misconduct charge.
After being convicted of suborning perjury, ex-Wayne County Assistant Prosecutor Karen Plants spent 89 hours a week outside the jail as a social worker. Wayne Circuit Presiding Judge Timothy Kenny recently told McArthur that he would be getting 45 hours a week to tend to his tanning business while serving a 90-day sentence.
According to Judge Kenny, the work release program is designed to prevent "economic collapse" for prisoners while serving jail time. A very high percentage of individuals incarcerated in Oakland County Jail, Wayne County Jail, Macomb County Jail, Washtenaw County Jail and other local facilities are suffering "economic collapse" but are not being allowed to work and support their families. Why the difference? Simple…money and good legal representation.
The Criminal Defense Attorneys with my law firm, LEWIS & DICKSTEIN, P.L.L.C., understand how critical it is for our client's to be able to maintain employment in the event of a conviction. In those cases where our clients have no alternative but to serve some jail time, we do everything possible to ensure the safety and security of our clients and their families. Many lawyers when hired to represent a client who is facing "economic" collapse simply do not have the time, energy, resources or the fight to do what is necessary to find an alternative to no-release jail time.
We have a plan that has been developed over the course of many years, which maximizes a client's ability to maintain their livelihood after sentencing. We explore every possible non-jail option and, if jail has to be imposed, we take every effort to seek a delayed jail sentence, a reduced jail sentence, a suspended jail sentence or work release. In Oakland County, there is virtual work release which is basically home confinement on a tether but with an allowance for the client to work as much as 60 hours per week.

Top Rated Criminal Defense Team – Michigan
If you are accused or charged with a crime that may result in a potential jail or prison sentence, we would like to try to help you. If you call for a free consultation with Criminal Defense Attorney Loren Dickstein or Criminal Defense Lawyer Randy Lewis, we will meet with you, patiently learn about your situation, and develop an intelligent, creative plan for minimizing the probability that you will be convicted or minimizing any potential penalty.

"We will find a way to help you and, most importantly,
we are not afraid to win!"
– LEWIS & DICKSTEIN, P.L.L.C.