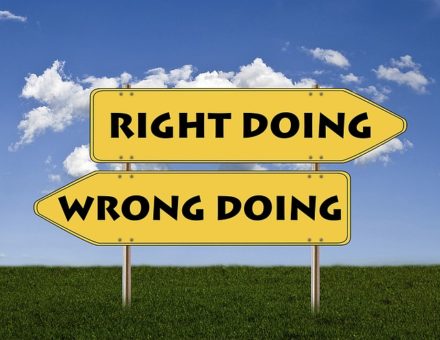 A recent decision from the Michigan Court of Appeals demonstrates how important it is to hire a good, aggressive and effective criminal defense lawyer. Consider the recent case of People v. Kequieantia Montgomery, Court of Appeals No. 295385 (April 12, 2011). Mr. Montgomery was recently convicted of two counts of second degree murder and two counts of possession of a firearm during the commission of a felony (AKA Felony Firearm). The incident took place in Oakland County, Michigan.
According to the Court of Appeals decision, the defendant shot two individuals but told police that he shot them in self-defense. During the trial, a key witness, Johnaquin Keys, invoked his right to remain silent under the Fifth Amendment. When a witness invokes his or her right to remain silent, that person does not get called to testify in front of the jury. Later in the trial, a detective was called to testify and was asked several questions about a conversation he Mr. Keys. This testimony was classic hearsay and counsel for the defendant failed to place an objection on the record.
The burden for ineffective assistance of counsel is high. Essentially, the defendant must prove that the lawyer's performance was below an objective standard of reasonableness and that there is a reasonable probability that there would have been an acquittal if the lawyer had not made the alleged mistake or error at trial. There is a strong legal presumption that any "irregularities" in trial counsel's performance were based upon "trial strategy."
The Court of Appeals agreed with the defendant that his lawyer's failure to object was below the objective standard of reasonableness. In other words, a major mistake. Even though the improper testimony provided the prosecution a critical link in it's theory of the case, the Court of Appeals affirmed the conviction and found that the error probably did not effect the outcome of the trial.
If you can believe it, the Court of Appeals concluded it's opinion by indicating, We would not reverse defendant's conviction because we are not persuaded that he is actually innocent…." What? If the standard for getting a conviction in Michigan reversed is that the government (the judge's in this case) must believe the defendant is innocent, it looks like a tough road ahead for those people, probably with court appointed counsel and limited resources, who are wrongfully convicted to find justice.
The moral of the story is that if you are charged with a criminal offense in Michigan and you are considering hiring a criminal defense attorney, make sure you find someone highly qualified, with references, and a proven track record! Do not be afraid to win!!!
Many people believe that if they are charged with a first offense of domestic violence, OWI (drunk driving/DUI), or another misdemeanor, their situation is not serious enough to invest in a good attorney. Think again…a criminal conviction for a misdemeanor or felony can be life changing. Not to mention the potential loss of liberty, a defendant faces serious financial obligations, loss of reputation, loss of earning capacity due to having a criminal conviction, and countless other terms and conditions of probation. A felony charge carries even more serious potential consequences. Don't take these matters likely and make sure you, your family and your future are protected

If you still have questions for a Michigan criminal defense attorney, feel free to call LEWIS & DICKSTEIN, P.L.L.C. for a free consultation and confidential case evaluation. Please call us at (248) 263-6800 or complete a Request for Assistance Form and a highly experienced criminal defense lawyer will promptly contact you.
"We Are Not Afraid to Win"
LEWIS & DICKSTEIN, P.L.L.C.