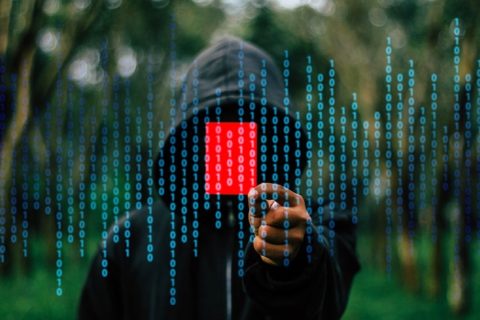 One of the most terrifying crimes in the age of technology is cyberstalking. Cyberstalking is the use of the Internet, email or other electronic communications to stalk, and generally refers to a pattern of threatening or malicious behavior. A person can be cyberstalked by anyone and it is often hard to determine who is doing it. Police departments are developing high tech divisions that are staffed by computer people that have the knowledge and training to track the history of a communication and this will often lead to an arrest. Cyberstalking is not limited to a computer or laptop, it can occur on any type of electronic device. Cyberstalking may be considered the most dangerous type of Internet harassment, based on posing credible threat of harm. Michigan does not have a specific cyberstalking statute. That offense is included in the general stalking statute which prohibits the sending of mail or electronic communications to that individual if that contact was initiated or continued without that person's consent or in disregard of that person's expressed desire that the contact be stopped. Sanctions range from misdemeanors to felonies and can include mental health treatment. (MCL 750.411h)
Cyberharassment differs from cyberstalking in that it may generally be defined as not involving a credible threat. Cyberharassment usually involved threatening or harassing email messages, instant messages, or to blog entries or websites dedicated solely to tormenting an individual. Michigan does not have a specific statute prohibiting cyberharassment. This offense is also included in the general stalking statute (MCL 750.411h).
If a person is facing a cybercrime offense, it is important that they have the protection of a legal team that is experienced in the area of dealing with cyber related issues. Because of the technology element of these offenses it is important to have a legal team that is familiar with not only the legal aspects of these types of charges, but the technology aspect too.
Michigan Criminal Defense Attorney experienced in all stalking related offenses

Michigan courts take stalking of any kind seriously. If you, or a loved one, are facing possible stalking charges or actually charged with stalking, you can be facing a lengthy probation with a multitude of conditions placed on you or even incarceration. It is important that you not place your freedom in the hands of an attorney that "dabbles" in the practice of criminal law. An expert Michigan criminal defense lawyer is able to assure that all your rights are protected and all your options are properly pursued and investigated. The attorneys at LEWIS & DICKSTEIN, P.L.L.C. have decades of experience practicing only criminal law. We are recognized experts in the field of criminal law and ready, willing and able to assist you. If you have any questions, please contact us at (248) 263-6800 or complete a Request for Assistance Form and one of our attorneys will contact you.
"We Are Not Afraid to Win"
LEWIS & DICKSTEIN, P.L.L.C.