Disturbing the Peace Defense Attorney
MICHIGAN CRIMINAL DEFENSE ATTORNEYS WHO ARE DEDICATED TO THE PASSIONATE, FEARLESS AND EFFECTIVE DEFENSE OF THOSE CHARGED WITH DISTURBING THE PEACE.

Often Used to Justify an Illegal Arrest
The crime of disturbing the peace is different from other criminal charges in that it involves allegations of so many different types of conduct. Unlike other criminal charges that are designed to prevent a very specific type of behavior, disturbing the peace is used (and often abused) by police in a number of different ways. Frequently, innocent people are charged with disturbing the peace by officers who want to justify a questionable or illegal arrest.
Aggressive, Experienced Criminal Defense Attorney Can Help
Because this offense is so common, and subjectively applied, having a skilled defense attorney defending you can be extremely helpful. If is often possible to get these charges completely dropped. A disturbing the peace conviction is a criminal conviction and can result in a permanent criminal record.
If you or a loved one has been accused of Disturbing the Peace or Breach of Peace, you need a skilled and proven disturbing the peace defense attorney on your side to get the best possible result. Please contact LEWIS & DICKSTEIN, P.L.L.C. at (248) 263-6800 for a free consultation with an attorney who has extensive experience defending clients charged with misdemeanor and felony offenses, including Disorderly Conduct, Disturbing the Peace and Breach of the Peace. We will employ our vast resources and decades of experience to minimize or potentially eliminate the penalties you face.
Disturbing the Peace Penalty
The classification for a misdemeanor in Michigan is a crime that is punishable by 1 year or less in jail. A common misdemeanor charge in Macomb County, Wayne County and Oakland County is "disorderly conduct" and can be found at MCL 750.170. The offense of disturbing the peace covers situations which are deemed to frustrate public tranquility and peace. In Michigan, Disturbing the Peace is punishable by up to 90 days in jail. Unfortunately, many criminal lawyers do not take disturbing the peace seriously or just convince their clients that a disturbing the peace is "not a big deal." Any criminal charge is a big deal and a person charged with any type of criminal offense deserves to have an attorney who will take their case seriously and fight for them.
Best Case Scenario – LEWIS & DICKSTEIN, P.L.L.C.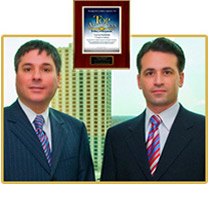 Disturbing the Peace charges can often be dismissed or reduced to non-criminal offenses. There are many statutes that may be employed by a great criminal defense attorney to keep this type of conviction off a client's criminal record. In many of these cases, the prosecutor or police charge a disturbing the peace charge to prevent a lawsuit for illegal arrest or excessive force and LEWIS & DICKSTEIN, P.L.L.C. can help!
If you are charged with Disturbing the Peace or Disorderly Conduct and you want a lawyer who will fight for you and not minimize the importance of the case, please call us for a free consultation at (248) 263-6800 or kindly complete a Request for Assistance Form and we will promptly contact you.
"When no one else can help you…we will find a way.
We are not afraid to win!"
LEWIS & DICKSTEIN, P.L.L.C.