Felony and Misdemeanor Probation Violation Defense
If you face a possible violation of probation, it is time for you to get some serious, experienced, and effective help. You do not have to go to jail!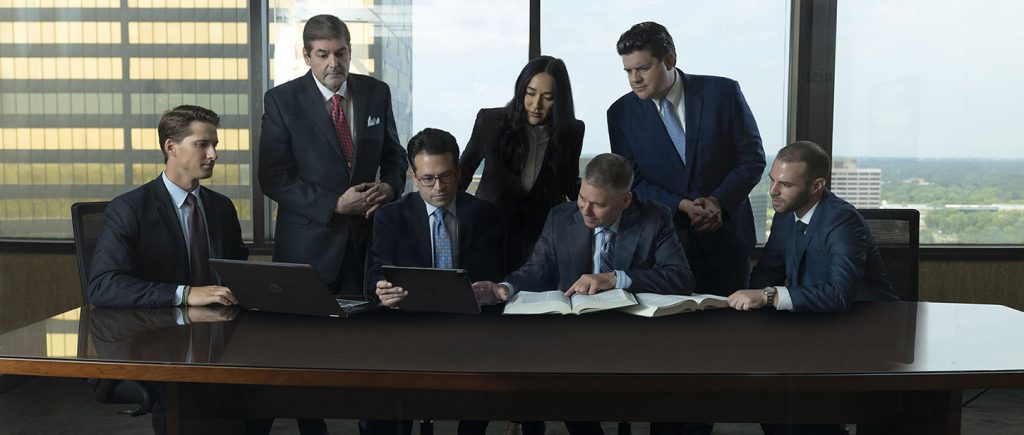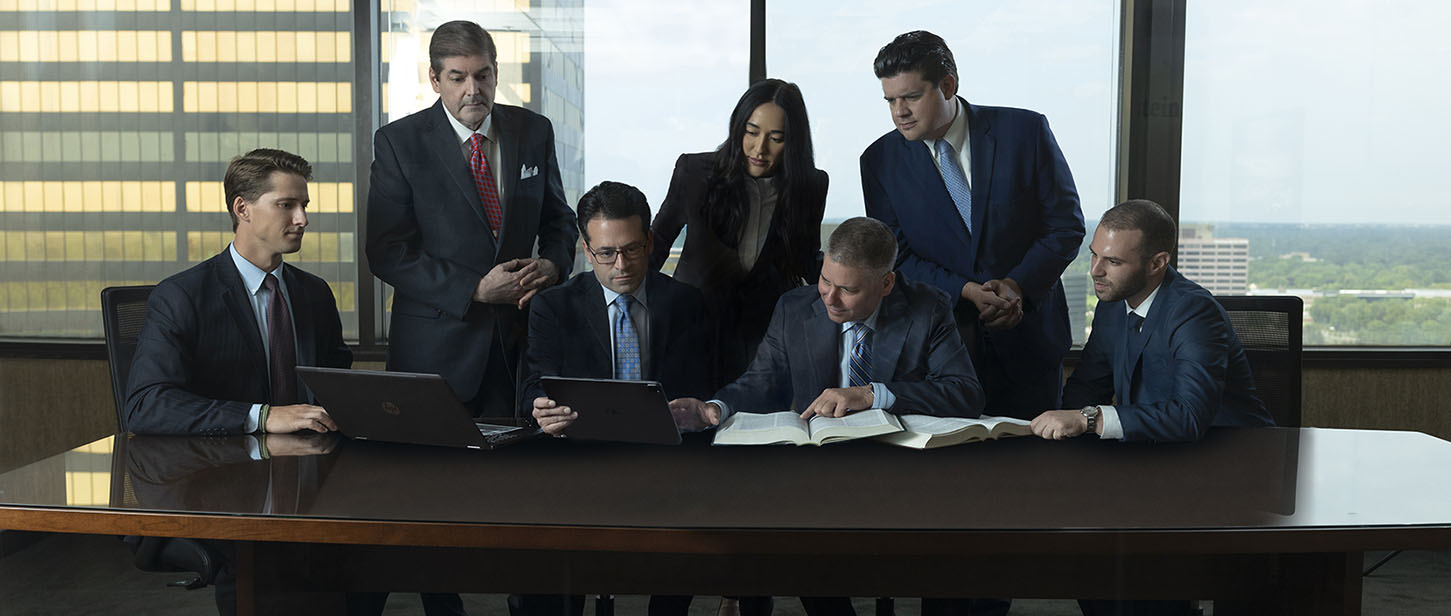 A Unique and Highly Effective Defense
The probation violation defense TEAM with LEWIS & DICKSTEIN, P.L.L.C. has successfully represented clients on misdemeanor and felony violations of probation throughout Michigan for decades. Judges and prosecutors know our probation violation defense lawyers to be aggressive and effective. Although we handle these cases throughout Southeastern Michigan, we appear most regularly in Oakland County, Wayne County, Macomb County, Washtenaw County, and Livingston County.
The Best Possible Defense to Violation of Probation
The key to providing a highly effective defense on a probation violation is preparation, creativity, and extraordinary knowledge of the case. A lawyer must have extensive experience and a penchant for creativity to persuasively demonstrate a client's circumstances in the best light possible, and provide credible, well-thought-out sentencing alternatives to jail. There is no "secret formula" that is effective in every violation of probation case. The key to a great defense attorney is knowing how to deal with any situation, allegation, and judge. A defendant can demonstrate that they take the court seriously and respect the judge's authority by proactively addressing the probation violation and any other concerns of the court. Also, through an affirmative effort to defend, mitigate, or seek rehabilitation, they prove they are worthy of a second chance at compliance. In cases where everything seems hopeless, we have a track record of helping clients keep their lives on track by achieving extraordinary results.
Possible Outcomes – What Can Happen
The defendant on a probation violation faces a sentence up to the maximum sentence they could have received on the original charge. A conviction for a violation of probation is not a "new conviction" or a "new offense," and the sentence for the violation relates to the original conviction. Essentially, it is a re-sentencing based upon new and generally unfavorable information. Although jail or prison is always an option for the judge, neither is mandatory, and a great probation violation defense attorney can frequently find a way to convince the court not to impose incarceration.

Frequently Asked Questions for Probation Violation Defense Lawyers
---
What is the most common violation of probation?
The most common basis for probation violations in Michigan are:
Missing probation, community service, and drug/alcohol testing appointments.
Failing to pay fines or restitution as ordered.
Failing drug or alcohol tests by testing positive or submitting diluted samples.
Failing to maintain employment or full-time education.
Failure to complete community service.
Committing a new crime.
Failing to report police contact.
What happens when you violate probation in Michigan?
In most courts, the assigned probation officer files a Probation Violation Petition. Once the probation agent files the petition, the Court schedules an arraignment. At the arraignment, the Court provides the defendant with notice of the allegations, and the defendant can either plead guilty or request a hearing. It would be unwise to appear in court without an experienced probation violation defense lawyer to protect and defend you.
Can a probation violation be dismissed in Michigan?
A probation violation can be dismissed. Some judges are more liberal than others regarding dismissals. If a defense lawyer proactively provides the judge and probation officer with proof that there was no violation, many courts permit dismissals. In other courts, the proof of innocence must be presented at a probation violation hearing. If the violation goes to a hearing and the prosecutor fails to prove the defendant violated probation by a preponderance of the evidence, the judge will order the dismissal of the alleged violation.
What happens when you violate probation for the first time?
The maximum sentence for a probation violation is the same as the maximum for the original offense, regardless of the number of probation infractions. It is more likely that a judge will agree to a remedial or minor penalty for a first violation, as opposed to a subsequent one. The nature of the violation will be important to the judge's decision. For example, if someone is on probation for OWI and consumes alcohol or drives without a license, the sanction is likely to be harsh. Conversely, if someone is on probation for OWI and violates by failing to pay their fine in full, the judge is more likely to give the defendant additional time.
Is violation of probation a felony or misdemeanor?
A probation violation in Michigan is neither a felony nor a misdemeanor. A probation violation is not a separate offense or a new conviction. Probation is an alternative to incarceration. If a defendant violates probation, the judge re-sentences the defendant on the original charge.
What happens to a probationer if the conditions of probation are violated?
The sentence for probation violation depends on several factors, including the persuasiveness of the probation violation defense lawyer, the nature of the violation, the time the defendant has complied, the defendant's prior record, the history of bond and probation violations, and much more. It is best to consult with a qualified attorney to seek information specific to your case.
How much time do you get for absconding?
There is no specific sentence for absconding from probation. A judge will consider why the defendant failed to report to probation, the time that has passed, what the defendant has done while in absconder status, the severity of the original charge, and more.
How do I get off probation in Michigan?
Your lawyer can file a Motion for Early Discharge from Probation. Recent Michigan legislation permits defendants to seek early discharge after serving one-half of their probation term, so long as they comply with the sentence.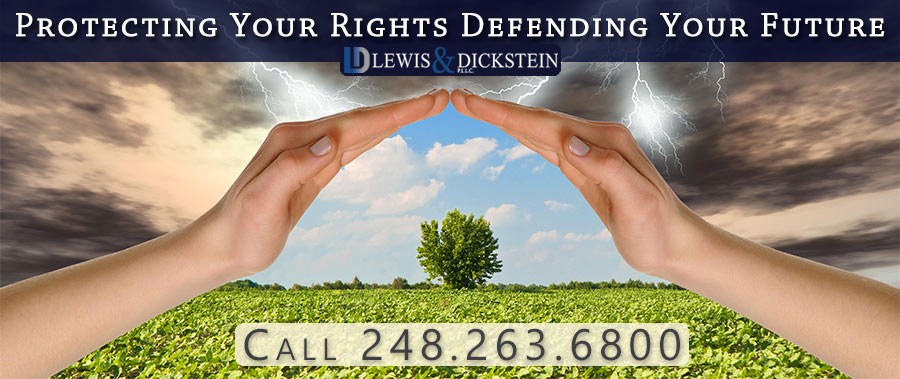 A Winning, Proven Track Record of Success
When the Probation Violation Attorneys with LEWIS & DICKSTEIN, P.L.L.C. represent clients on VOPs, we have a strategy that has been developed over decades to avoid incarceration if possible and minimize other potential consequences. In many cases, we can get the probation violation allegations dismissed altogether. We carefully examine every aspect of our client's cases, their lives, and their other personal circumstances to develop the most persuasive argument possible for a lenient sentence, a delayed sentence, and, in many cases, a DISMISSAL of the violation of probation.
If you face a probation violation or if there even is a potential violation of probation, please call LEWIS & DICKSTEIN, P.L.L.C. for a free consultation. We will take the time to speak with you, answer your questions, and address your concerns. We will find a way to help you.
Call us today at (248) 263-6800 for a free consultation or complete a Request for Assistance Form. We will contact you promptly and find a way to help you.
We will find a way to help you and, most importantly,
we are not afraid to win!