There are different types of tether devices
Which one the court orders often depends on the type of offense the defendant has charged with, or convicted of.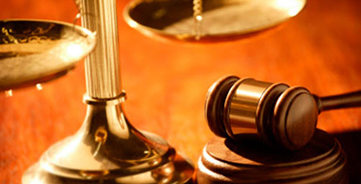 Electronic monitoring devices – tether is used in cases that require more intensive monitoring.  Tether devices allow for close supervision of a defendant while in the community.  Schedules can allow a person to work, attend school, counseling and other court related obligations. It is possible to designate restricted areas in cases where there is a victim. Progress and compliance reports are regularly sent to the court.
There are a lot of counties that have disbanded their Work Release Programs due to the costs involved.  These counties have started using tethers as a "House Arrest" or "Work Release" instead.  This allows a person to remain employed and be able to stay at home.
The person on tether has to pay for its use.  It is expensive and costs do vary depending on the type of tether ordered by the court.
Types of Tethers:
Global Positioning System (GPS):  This allows for a defendant's movements to be tracked by satellite and reported at regular intervals.  The defendant's movement is tracked in as close to real time as possible.  There can be restricted areas programmed into the system.  Appropriate candidates for GPS are defendant's charged with, or convicted of, domestic violence, criminal sexual conduct, or any crime with a victim.  Requirements include having a stable address and power source, defendant is given a curfew, among other things.
Transdermal Alcohol Tether:  This device allows for the monitoring of a defendant's blood alcohol content.  It also monitors body temperature and distance between the leg and the unit to detect possible tampering.  The defendant must agree to follow all the rules and regulations of the Pretrial Supervision Tether Unit.
Breathalyzer Monitor:  This system does not require an ankle bracelet.  It randomly monitors and screen a person for alcohol while they are at home. The unit will contact the person and they must submit to a preliminary breath test.  The unit has a camera to verify identity.  Results are reported to the monitoring center.
Ignition Interlock:  This device is installed in a car and it prevents the car from starting if alcohol is detected in a person's system.  A driver must blow into the device and pass the test in order for the vehicle to start.
Michigan Criminal Defense Attorneys who are knowledgeable about sentencing alternatives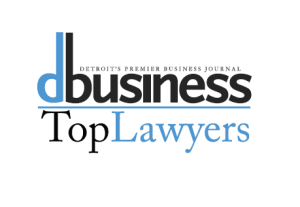 Part of being a good criminal defense attorney is knowing about sentencing alternatives and options.  It is important that the attorney know what is available to the client in order to, not only help them with any issues they may have, but to eliminate, or at least minimize, any period of incarceration.  There are numerous programs available for people with substance abuse or mental health problems (such as Sobriety Court and Drug Courts).  There are programs available for first time offenders (such as the Holmes Youthful Trainee Act and some prosecutor's offices have First Offender Programs).  Also, there is the option of a tether.  This allows a person to continue to work and not be incarcerated. The attorneys at LEWIS & DICKSTEIN, P.L.L.C. pride themselves in giving their clients top notch legal representation.  It is important to its attorneys that the firm's clients be given due process and every single one of the client's constitutional rights are protected.  The firm's attorneys are all award winning, highly experienced and extremely professional.  Each has earned the respect of the legal community.  If you are facing criminal charges, you want someone who knows, and understands, the law and is also familiar with all options that might be available to you at sentencing.  Call LEWIS & DICKSTEIN, P.L.L.C. at (248) 263-6800 for a free consultation or complete a Request for Assistance Form and one of our highly experienced attorneys will contact you.
"We Are Not Afraid To Win"
LEWIS & DICKSTEIN