The Oakland County Sheriff's Department has a Work Release Tether Program available as a sentencing alternative.
The Court must sentence a person to participate in the program.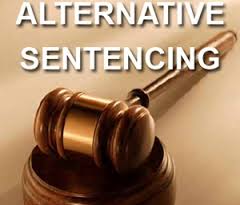 The Oakland County Sheriff's Department Work Release Tether Program is a sentencing alternative that is available to some people convicted of crimes. In order to be eligible for the program you must have a non-violent misdemeanor or felony offense, have verifiable employment and transportation, can be male or female, and ordered by the court into the program.  You cannot participate in the program if you have a felony detainer or a hold from another jurisdiction.  It is important to note that any person who is allowed to participate in the Work Release Program will go to jail first and have the tether attached before they can be released into the Work Release Program.
What does verifiable employment mean?
To participate in the program the Sheriff's Department Work Release staff will require a letter from the person's employer before they can be released from jail.  The letter must be on company letterhead containing the Company name, street address (no PO boxes are allowed), and Company's telephone number.  The letter must contain the participant's full name, brief description of the job, wage amount, actual work days including start and end times, and the title and name of the person responsible for the participant's employment.  A work inclusion zone will be established that will serve to monitor when the worker arrives and leaves the job.
Costs to Participate in the Work Release Tether Program
There is an upfront payment of $140.00 which is non-refundable and is applied to the first 10 days of the program.  The cost is $14.00 after that paid in advance.  There is a possibility that the court may order the person to use a SOBERLINK monitoring unit.  If that is the case the upfront cost is $175.00 and the daily fee is $17.50.  Once on tether, failure to make payments will result in termination from the program.
Michigan Criminal Defense Attorneys that have a proven track record of success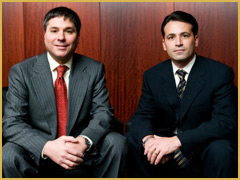 As a general rule, Oakland County judges are reluctant to sentence a criminal defendant to work release. Misdemeanor offenses are often of short duration and judges are unlikely to want to overburden the program with a "short termer".  A judge passing a sentence on a felony offense is more likely to look at work release as a "slap on the wrist" and not want to give that benefit to a defendant.  This is why you need the help of LEWIS & DICKSTEIN, P.L.L.C.  Each of our attorneys has decades of experience in the Oakland County courts and great working relationships with the judges, court staffs and prosecutors.  Our attorneys are savvy, poised, and eloquent and therefore able to give a well prepared and thought out argument to a reluctant judge as to why a sentence to work release is the right decision.  If you are in any sort of criminal trouble you need the best legal help available. You need to not take any chances.  This is not the time to be penny wise and pound foolish.  Call the law firm of LEWIS & DICKSTEIN, P.L.L.C. will put the full power of our decades of experience, reputation and preparedness to work for you.  We can be reached at (248) 263-6800 or complete a Request for Assistance Form and one of our award winning attorneys will contact you.
"We Are Not Afraid To Win"
LEWIS & DICKSTEIN, P.L.L.C.