Federal Medicaid and Medicare Fraud Defense Attorney
Aggressive, experienced, and fearless federal criminal defense lawyers who are dedicated to the defense of those accused of Medicare, Medicaid, and healthcare fraud or abuse.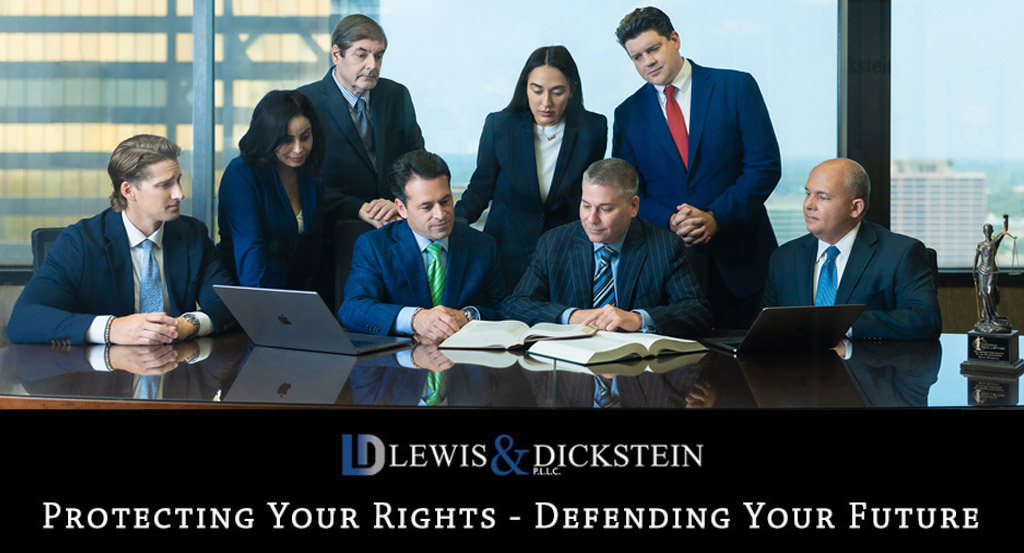 The United States Government prosecutes individuals for Medicare fraud and Medicaid fraud like never before. There is so much pressure on the federal government to catch and prosecute those abusing the system that good, honest healthcare providers are falsely accused. In those cases where a suspect is guilty of improper conduct, the United States Attorney's Office is so over-zealous that they embellish the charges to increase the potential punishment. It takes a top Medicaid and medicare fraud attorney to effectively protect and defend a client in state or federal court.
Aside from the potential fines for Medicare fraud, the federal government pursues prison sentences to punish violations. Usually, clinics and doctors are the most commonly charged in Medicare fraud or abuse cases; however, employees and those associated with the doctor's offices and clinics can get ensnarled in a health care fraud conspiracy charge.
We Can Help You
Our clients are doctors, dentists, clinics, nursing home managers, pharmacists, home care providers, laboratory owners and operators, office employees, and ambulance transportation business owners who have been accused of criminal violations of state and federal healthcare fraud and controlled substance offenses. We have a team of lawyers who will collaborate to provide the best possible defense, and we have all the necessary experience and resources to handle your case. We can also provide representation on a precharge basis to prevent an indictment or criminal charge.
Who is the best attorney to protect you if you are accused of Medicare, Medicaid fraud, healthcare fraud, or a controlled substance conspiracy? We hope you will consider LEWIS & DICKSTEIN, P.L.L.C., Michigan's Premier Criminal Defense Law Firm, to provide you with the most vigorous possible defense. Our Defense Team is known to be a credible threat to the United States Attorney, and we are not afraid to win! Because of the respect held for our firm and the skill and effort associated with our representation, we can often negotiate resolutions with substantially reduced charges and lenient sentences.

Frequently Asked Questions
What is Medicaid?
Medicaid is a federal/state cost-sharing program that provides health care to people who are unable to pay for such care.
What is Medicare?
Medicare is a federal system of health insurance for people over 65 years of age and for certain younger people with disabilities.
What is Medicaid Fraud?
Medicaid providers include doctors, dentists, hospitals, nursing homes, pharmacies, clinics, counselors, personal care/homemaker chore companies, and any other individual or company paid by the Medicaid program. If a provider intentionally misrepresents the services rendered and, therefore, increases their reimbursement from Medicaid, provider fraud has occurred.
What is Medicare Fraud?
Medicare fraud happens when Medicare is billed for services or supplies you never got. Medicare fraud costs Medicare a lot of money each year. Abuse occurs when doctors or suppliers don't follow good medical practices, resulting in unnecessary costs to Medicare, improper payment, or services that aren't medically necessary.
What are some examples of Medicaid or Health Care fraud?
Billing for medical services not performed, known as phantom billing;
Billing for a more expensive service than was rendered, known as upcoding;
Billing for several services that should be combined into one billing, known as unbundling;
Billing twice for the same medical service;
Dispensing generic drugs and billing for brand-name drugs;
Giving or accepting something in return for medical services, known as a kickback;
Bribery;
Providing unnecessary services;
False cost reports; and
Embezzlement of recipient funds.
What if I am a health care provider?
If you are a Medicaid or Medicare medical provider, the government will claim the overpayment amount while entertaining the possibility of criminal prosecution. We can assist you in fighting back. Our attorneys will investigate the claims to protect you from unnecessary financial burdens.
Defense Attorneys Protecting and Defending Those Accused of Medicare or Healthcare Fraud
There can be many reasons for errors in billings, which were not caused by intentional deception of the Medicare system. These can include but are not limited to errors in clerical work, ill-intentioned employees, inadequate billing supervision, and also inadequate supervision in the treatment area. In some cases, there are even errors in government documentation or processing itself. Experience and knowledge of the various factors which can be involved in a Medicare fraud case are vital in a strong and effective legal defense. The prosecution must prove that a defendant had the deliberate intention to deceive the government beyond a reasonable doubt. We know how to defend these cases and will leave no stone unturned in our fight to protect and defend you.
Call us today at (248) 263-6800 for a free consultation or complete an online Request for Assistance Form. We will contact you promptly and find a way to help you.
We will find a way to help you and, most importantly,
we are not afraid to win!