U.S. District Court for Michigan's Eastern District
Federal district courts can only hear cases authorized by the United States Constitution or federal statutes. A federal district court is the court of original jurisdiction for matters arising under federal laws, the Constitution, or treaties.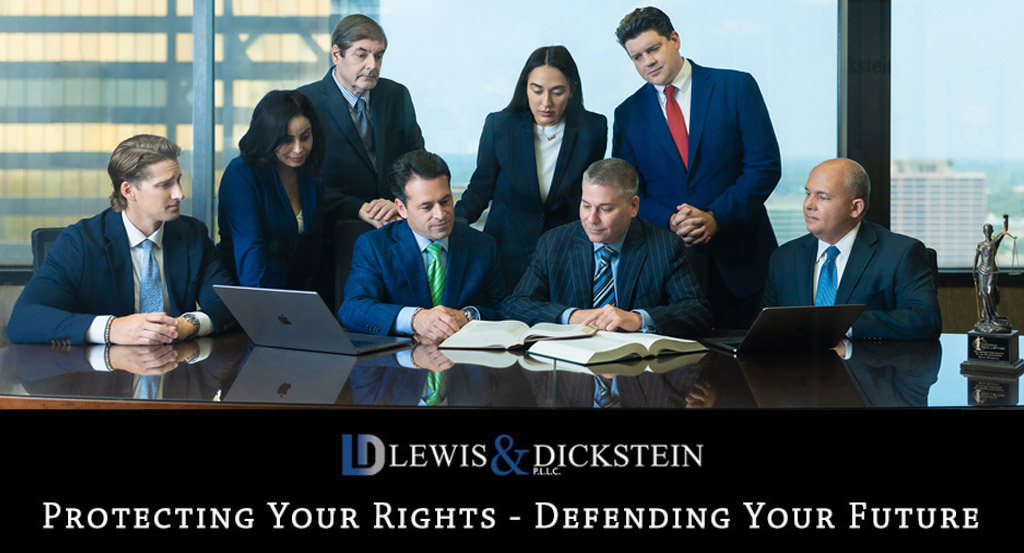 District Court for the Eastern District of Michigan
The address of the United States District Court for the Eastern District of Michigan is 231 W Lafayette Blvd, Detroit, MI 48226. The Courthouse is located south off W. Lafayette, between Washington and Shelby. The number to the clerk's office is (313) 234-5000. The public can enter the building on the north or south sides. On average, it takes between five (5) and 10 minutes to get through security and enter the building. Only lawyers and law enforcement agents can bring cell phones into the building.
The Eastern District of Michigan includes Detroit, Ann Arbor, Flint, Port Huron, and Bay City.
How to Dress for Court
Your lawyer should guide you on the preferred attire if you have a civil or criminal matter pending in federal court. Generally, people appearing for hearings in court should wear business casual attire or finer. A suit is appropriate if that is how you are most comfortable. Business is less formal than traditional business wear (suit or dress) but still gives a professional and businesslike impression. For example, wearing khaki pants or slacks with a button-down shirt or blouse without a tie would be considered business casual. Examples of unacceptable attire include blue jeans, shorts, flip-flops, and t-shirts. Additionally, hats are not permitted to be worn in court.
Does the U.S. District Court have jurisdiction over felony and misdemeanor cases?
Federal courts have jurisdiction over felony and misdemeanor charges under federal statutes. Misdemeanors are generally charged with a "ticket;" however, a grand jury can charge a defendant with minor offenses. Most criminal charges in the United States District Court for the Eastern District of Michigan are felony matters. Felony charges start with a Complaint, Information, or Indictment. It is essential that you consult with an experienced federal criminal defense lawyer immediately if you are accused of or charged with a crime in federal court. Common charges in federal court include: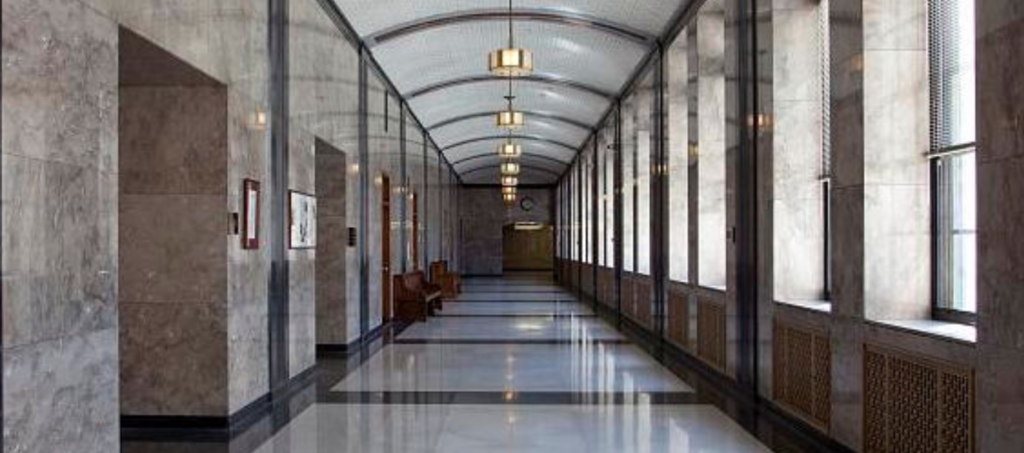 Detroit Federal Courthouse
The current Detroit courthouse on W. Lafayette is a classic example of 1934 Art Deco and Modern architecture with domed ceilings, intricate hand-paintings, elaborate marble floors, and historic bronze accents. Many original courtrooms are still in use, including the exotic "Million Dollar Courtroom." The Million Dollar Courtroom was designed by architect Albert Kahn and built in 1902-1903 at the cost of one million dollars, which was an enormous sum of money at the time. It features 30 species of marble and a bench carved from East Indian mahogany. It was saved when the 1890 federal building was demolished and painstakingly reassembled.
Naturalization
Naturalization is the process by which a foreign citizen or national becomes a citizen of the United States of America. It is the legal process through which an individual not born in the U.S. can acquire citizenship, allowing them to enjoy the same rights and privileges as a native-born citizen.
In the United States, the naturalization process involves filing an application with the U.S. Citizenship and Immigration Services (USCIS), passing a background check, and passing an English language and civics test. Applicants must also demonstrate that they have been a lawful permanent resident (green card holder) for at least five years (or three years if married to a U.S. citizen), have lived in the U.S. continuously for a certain period, and have good moral character. "Good moral character" generally means no felony convictions or Crimes of Moral Turpitude (CMTs).
"Moral turpitude" is not defined by a statute; rather, a determination of moral turpitude is left to the lawyers to haggle out before a judge in court. In general, moral turpitude is an action that involves debauchery, lewdness, perversion, theft, depravity, or immorality. Being convicted of such offenses, or even admitting guilt without being convicted, can be deemed enough to block a person's application for a visa or green card or cause the person to be deported if they already have a visa or green card.
Some crimes that have already been determined to be crimes of moral turpitude and have severe immigration consequences include the following:
Murder,
Manslaughter.
Rape (Criminal Sexual Conduct),
Child abuse,
Incest,
Kidnapping,
Robbery,
Theft (Larceny, Embezzlement, Robbery, etc.)
Bigamy,
Spousal abuse (Domestic Violence), and
Fraud, to name but a few.
After completing the naturalization process and taking the Oath of Allegiance to the United States, a foreign national becomes a U.S. citizen with all the rights and responsibilities that come with citizenship, including the right to vote, work, and travel freely.

Jury Duty in the United States District Court
A trial by a jury is one of the fundamental rights we enjoy in the United States. Through a juror's service, they ensure that this right is afforded to all in our community. Federal judges and lawyers work hard to ensure representation by a fair cross-section of the community. Jurors do not need to have special skills, education, or knowledge. A reasonable juror's essential qualities are an open mind, a sense of fairness, and the ability to exercise sound judgment. Participation in jury service can be inconvenient and may necessitate sacrifices. It is vital to remember that service by citizens as jurors is indispensable to our judicial system. Given its importance, service on a jury should be considered an honor rather than an inconvenient sacrifice or an undesirable imposition.
Court-Appointed Attorneys in Federal Court
If you face criminal charges, it is best to retain a seasoned, effective federal criminal defense attorney. For those who cannot afford a retained defense counsel, the judge might appoint the Federal Defender's Office or assign a court-appointed lawyer according to the Criminal Justice Act. Many appointed lawyers in federal court are dedicated, experienced, and zealous. Unfortunately, not all of them are as helpful as others. The only way to ensure you have the best federal defense attorney is to hire an attorney of your choosing privately.
How to Pick a Top Defense Lawyer for Federal Charges in the United States District Court for the Eastern District of Michigan
There are several ways to find a top federal defense attorney for the United States District Court for the Eastern District of Michigan:
Referrals: Ask for referrals from family members, friends, colleagues, or other attorneys who have experience in criminal defense or who work in related fields.
Bar Associations: Contact your local or state bar associations for a list of criminal defense attorneys specializing in federal cases.
Online Federal Defense Attorney Directories: Use online directories such as Martindale-Hubbell, Avvo, or SuperLawyers to search for federal defense attorneys and read reviews and ratings from past clients and fellow attorneys.
Legal Organizations: Look for legal organizations specializing in federal criminal defense, such as the National Association of Criminal Defense Lawyers or the Federal Bar Association.
Court Appearances: Attend federal court appearances for cases similar to yours and observe the performance of the defense attorneys representing the defendants.
When selecting a federal defense attorney, scheduling a free consultation to discuss your case and ask questions about their experience and track record is essential. Additionally, you should consider their availability, communication style, and fees before deciding. Because federal cases are typically complex and high stakes, it is often best to work with a criminal defense law firm rather than a solo practicing lawyer.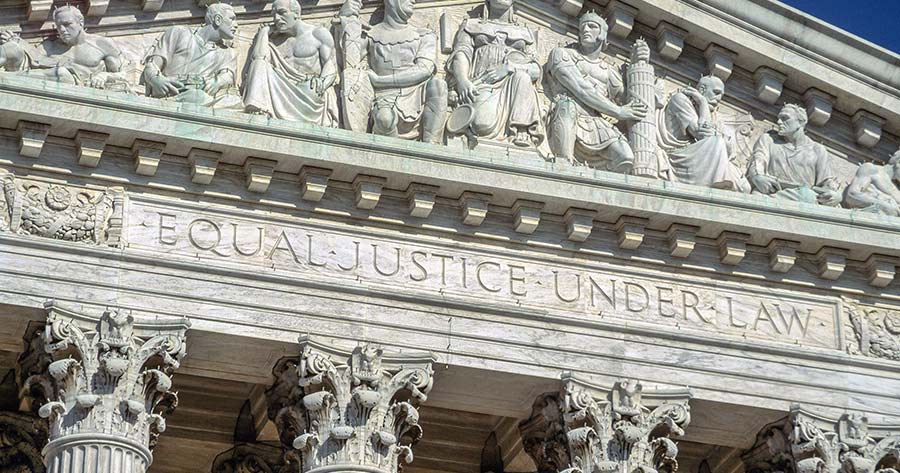 United States District Court Terminology
Here are some additional standard terms and definitions used in the United States District Court for the Eastern District of Michigan:
Complaint: A Complaint formal charging document that outlines the criminal charges against the defendant in a misdemeanor case.
Indictment: An Indictment is a formal charging document that outlines the criminal charges against the defendant in a felony case and is issued by a grand jury after hearing evidence from the prosecution.
Information: An Information is a formal charging document that outlines the criminal charges against the defendant in a felony case and is filed by the prosecution after a preliminary hearing or waiver of the grand jury.
Arraignment: Arraignment is the initial appearance in court where the defendant is informed of the charges against them and enters a guilty or not guilty plea.
Bail: Bail is the amount of money or property a defendant must post to be released from custody before trial.
Sentencing: The phase of the criminal case where the judge punishes the defendant if they are found guilty or plead guilty.
Probation: A period of supervision imposed by the court as an alternative to incarceration, where the defendant must comply with specific conditions to remain out of jail.
Restitution: A payment made by the defendant to the victim to compensate them for any losses or damages resulting from the crime.
Appeals: A process by which the defendant or the prosecution may challenge a ruling or decision made by the trial court by asking a higher court to review the case.
Supervised release: Federal supervised release is a period of court-ordered supervision that occurs after a federal prisoner is released from prison. It is similar to parole in state criminal systems but has some key differences.
These are just a few of the many terms and definitions used in federal court for criminal matters. It is vital to consult with an experienced criminal defense attorney if you have questions or need more information about the criminal court process.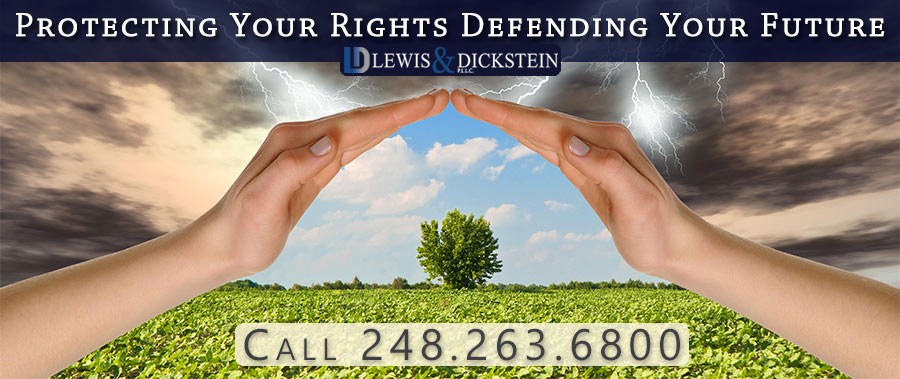 Where to Go for Help with Federal Legal Issues
If you need assistance and do not know where to turn, contact the Defense Team with LEWIS & DICKSTEIN, P.L.L.C. We have a team of lawyers who will meet with you, answer your questions, and address your concerns. If you work with our attorneys, you can expect the following:
Strong advocacy skills: We effectively advocate for our clients in and out of the courtroom. This includes presenting compelling arguments, negotiating effectively, and thinking strategically to achieve the best possible outcome.
In-depth knowledge of criminal law: Our strong criminal defense lawyers have an extensive understanding of criminal law and the legal procedures and rules that govern criminal cases. We stay up-to-date with federal law and all new court decisions that may impact our clients' cases.
Experience: A criminal defense lawyer's experience can be a critical factor in their ability to handle complex cases, navigate the legal system, and achieve positive results for their clients. Utilizing a unique team approach, we bring decades of experience and multiple views to each client's defense.
Excellent communication skills: A top criminal defense lawyer must have excellent communication skills, including the ability to explain complex legal concepts to clients, negotiate with prosecutors and other attorneys, and argue persuasively in court. Judges and Assistant United States Attorneys widely respect our persuasive and compelling communication skills. Also, we are habitually responsive and accessible to clients throughout the legal process.
Strong ethical standards: A criminal defense lawyer must have a strong commitment to ethical standards, including a duty to protect their client's rights and interests and to uphold the integrity of the legal profession. We are transparent with our clients about legal fees and updates as their case progresses through the legal system.
These are just a few qualities that the federal defense attorneys with LEWIS & DICKSTEIN, P.L.L.C. tend to possess. Choosing an attorney with the experience, skills, and commitment is imperative to achieve the best possible outcome for your case. We have these qualities and will find a way to help you!
Call us today at (248) 263-6800 for a free consultation or complete an online Request for Assistance Form. We will contact you promptly and find a way to help you.
We will find a way to help you and, most importantly,
we are not afraid to win!