Lie Detector Tests are Not Admissible
In a case of first impression, the Sixth Circuit Court of Appeals (which covers Michigan) determined as a matter of first impression that results from a functional magnetic resonance imaging (fMRI) polygraph test should not be admitted in to evidence in a federal criminal case.
United States v Semrau involved a PhD psychologist who was accused of overbilling Medicare for a higher level of services than what was actually provided. One of the defenses was that the fMRI lie detector test showed the defendant to be generally truthful. The trial court excluded the test results, under FRE 702, stating (1) there were no reliable or measurable error rates for fMRI lie detection testing, and (2) there was uncertainty as to whether the principles and testing methods had been applied reliably to the facts of the defendant's case. The Sixth Circuit Court of Appeals concluded that the jury would more likely be confused rather than helped by the expert testimony and evidence. The results were also inadmissible under FRE 403 due to concerns with using lie-detection test results solely to bolster credibility.
Creative criminal defense
The fact that this matter made it to the federal court of appeals is due to the creativity of a criminal defense attorney. It is part of the criminal defense attorney's job to protect a client's constitutional rights, raise all defenses that are available to him/her and, when possible, think "outside the box" and develop new theories that can, or may, apply to the client's particular case.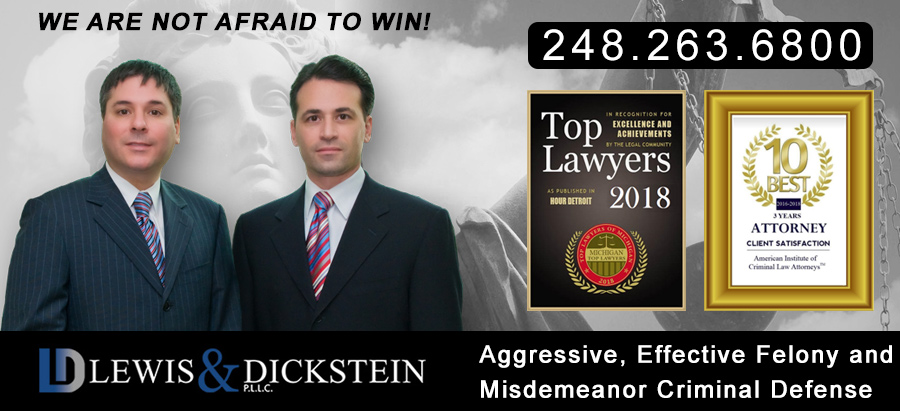 Fearless, aggressive Michigan criminal defense lawyers
The lawyers at LEWIS & DICKSTEIN, P.L.L.C. have decades of experience in defending people charged with state and federal crimes. We have represented criminal defendant's across the State of Michigan, and across the United States. If you, or someone you know, needs an aggressive and creative defense on a state or federal criminal charge, please contact the attorneys at LEWIS & DICKSTEIN, P.L.L.C. at (248) 263-6800 or complete a Request for Information Form and one of our attorneys will contact you.
"We Are Not Afraid To Win"
LEWIS & DICKSTEIN, P.L.L.C.