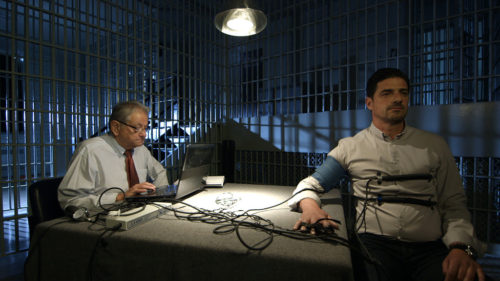 This question became an issue in a recent case I handled in Oakland County, Michigan. My client was charged with armed robbery. The fact that a robbery took place was not disputed but identification was contested. My client was very adamant that he was innocent and that he did not commit the crime. Soon after the robbery took place, the police found my client and another man. They allegedly matched the "description" of the alleged perpetrators. The complainant and her witness both identified my client and the other man as the two people that committed the robbery. This process is commonly referred to as a "show up." My client maintained that he had just met up with the other man and he was not aware whether he had committed the robbery or not.
When I met with my client, he informed me that several people could vouch for his alibi that he was home at the time of the crime. My investigator and I interviewed the witnesses and we were convinced their story was true. Over the course of the next several weeks, my investigator and I worked tirelessly to develop a compelling argument to present to the prosecutor in an effort to get the case dismissed. As just one tool in the process, my client agreed to take a private polygraph. It was no surprise that he passed with flying colors. When the prosecutor learned who my polygraph examiner was, and he acknowledged that he knew of his impeccable and honest reputation, a police polygraph was not even requested.
At the preliminary examination, the case against my client was dismissed. The charges against the co-defendant went to preliminary examination and were bound over to the circuit court. He is currently in custody and awaiting trial in the Oakland County Circuit Court. My client is presently at home, relaxing with his family.
Loren M. Dickstein
Michigan Criminal Defense Attorney
LEWIS & DICKSTEIN, P.L.L.C.
(248) 263-6800
ldickstein@NotAfraidToWin.com

Nationally Ranked:
Thomson-Reuters – Superlawyer
Avvo – Superb
Martindale-Hubble – Preeminent
An experienced attorney from LEWIS & DICKSTEIN, P.L.L.C. can offer additional information as well as a ferocious defense for any offenses. Your attorney is waiting to speak to you. Call for a free consultation at 248-263-6800 or complete a Request for Assistance Form and a defense attorney will contact you promptly.