Driver's License Appeal and Restoration Attorney
It is in the best interest of the community that people can get to work, school, and otherwise drive legally to have productive lives. The best chance of achieving a driver's license restoration is with attorneys who tenaciously and passionately pursue license restoration for their clients and have a track record of success.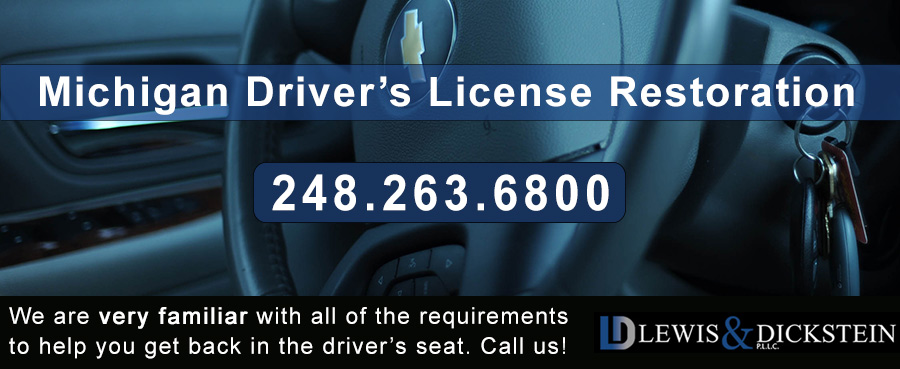 You can win a driver's license appeal hearing the first time!
If you need license restoration or are at risk of losing your driving privileges, LEWIS & DICKSTEIN, P.L.L.C. can likely help you. Our Michigan driver license restoration attorneys understand how the inability to drive can have a dramatic, negative effect on family, income, medical treatment, and personal obligations. The loss of an operator's license can result in a perpetual circle of hardship that seems inescapable. When you need to get your license back, or you can't afford to lose it, the Michigan driver license restoration with LEWIS & DICKSTEIN, P.L.L.C. will do everything possible to help you win a driver's license appeal. We are not afraid to win!
A Recipe for Success in Achieving License Restoration in Michigan
The attorneys with LEWIS & DICKSTEIN, P.L.L.C. have a winning system that will be employed on your behalf. Our proven system has been designed, tailored, and perfected over many years to maximize our client's chances of attaining the best possible outcome. Our decades-long track record of successful driver license representation is so well known that other lawyers frequently hire us to teach them how to handle these cases and consult with ongoing license restoration cases.
We have handled thousands of cases in Michigan with drivers license implications, including, but not limited to:
OWI
Implied consent violations
Habitual drunk driving revocations
License suspensions due to traffic violations
Hardship appeals
DLAD appeals
Circuit court revocation appeals
Violations of license restrictions
DWLS, and more.

Restoration of a Revoked Driver's License
The most common form of license restoration case is filed with the Driver's Appeal and Assessment Division (otherwise known as the DAAD or the DLAD). Most revocations result from repeated drinking and driving convictions like OWI, DUI, and DWI. Generally, the Michigan Department of State will revoke the driving privileges of someone convicted of two OWI cases within 7 years or three within 10 years. DAAD cases typically start with an appeal hearing before an Administrative Law Judge (hearing officer) if you are a Michigan resident. If you do not reside in Michigan, you have the added option of first seeking an administrative review of your restoration request.
If the hearing officer denies the appeal for driver's license restoration, a petition for a hardship license can be filed in the circuit court located in the county where the petitioner resides. Our Driver's license restoration lawyers are often hired by people who've lost their previous appeals with other, inferior lawyers and need more qualified representation for a circuit court appeal.
Winning a license restoration appeal takes more than just intensive preparation; it takes a tried and true system that is consistently successful. If your case is ill-prepared, you will have to wait a minimum of one year before you can attempt to restore your driving privileges another time. Think about the value of getting your driver's license back and what doors restoration will open for you. The stakes are too high to trust your fate to the lowest bidder or a general practice lawyer who occasionally handles license restoration cases. The lawyers with LEWIS & DICKSTEIN, P.L.L.C. have decades of experience and a history of success seeking restoration before the Driver's Appeal and Assessment Division.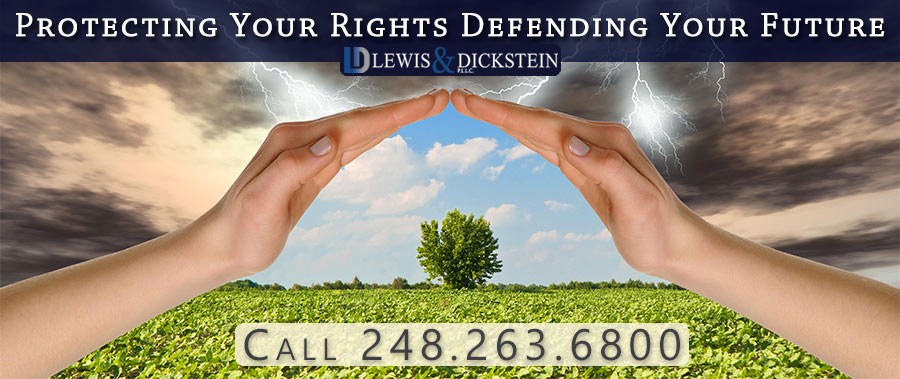 We Understand the System – We Know How To Win
A license restoration attorney must understand the system, know how to win, and do whatever is necessary to maximize his client's chances of success. The client must also be part of the process. A client who is determined to win restoration of their driver's license will understand that preparation, planning, and cooperation are necessary to a successful appeal.
Call LEWIS & DICKSTEIN, P.L.L.C. for a free consultation, and we will take the time to hear your story, answer your questions and address your concerns, and determine the best strategy to get your driver's license restored as soon as possible.
Call us today at (248) 263-6800 for a free consultation or complete an online Request for Assistance Form. We will contact you promptly and find a way to help you.
We will find a way to help you and, most importantly,
we are not afraid to win!