Michigan Domestic Violence Charges Dismissed
No Conviction for an Innocent Defendant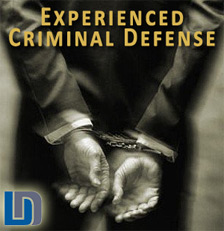 LEWIS & DICKSTEIN, P.L.L.C. is proud to announce another dismissal of domestic violence charges for a client who was wrongfully charged. Or client was in Farmington Hills when she got into an argument with her boyfriend. The police were called with the intention of having a third party assist in calming the situation. When police arrived, they manipulated the boyfriend into making a statement under the pretext that it was necessary for them to help. Police took creative license with the statement which caused a misdemeanor charge in court. When the boyfriend asked for charges to be dropped, his request fell upon deaf ears and the prosecution refused to dismiss the charges.
Despite the desire of the prosecution and the police for the charges to go forward and to seek a conviction that could result in jail time for our client, the defense team with LEWIS & DICKSTEIN, P.L.L.C. stepped in and was able to get the charges dismissed. Case closed. Our client was thrilled that justice had been served and she was able to walk out of the courthouse without any criminal record whatsoever.
There is no greater satisfaction for a criminal defense lawyer who truly cares about his or her client than to achieve the best possible result and the client to be sincerely happy with the outcome.