There is truly no describing the kind of terror that a victim of domestic violence feels, but when a person is charged with this kind of action, he or she still deserves a real defense. A domestic violence accusation can ruin lives, so when you are accused of such a crime you need the best Michigan domestic violence law firm there is. And there is no question that the law firm you need is Lewis and Dickstein. Any crime accusation is an extremely serious thing, but domestic violence charges tend to stick, and do so whether or not you are found guilty. The right attorney can make a huge difference in the way your case is handled.
Because there are fifty states in this country that means that there are fifty different state criminal systems, and that means that you need an attorney from a Michigan domestic violence law firm to correctly defend against a crime that you are accused of in Michigan. Different states have different methods of justice systems, which means that a defense available in one state may not be available in Michigan. Without someone well versed in Michigan law, your case could be over before it even starts.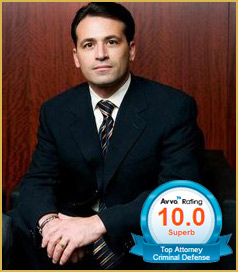 Michigan Domestic Violence Law Firm – We Will Fight for You
The bottom line is that our country guarantees rights to everyone through the Constitution and through our laws. If you do not hire a good attorney to represent your case, you may lose some of those rights simply because you do not know what they are. And when you need the best Michigan domestic violence law firm available, you need Lewis and Dickstein. Our attorneys will work around the clock to make sure that every defense avenue is searched. And while we cannot guarantee victory in any case, we can guarantee that we will work our hardest for you. Contact us today for a free consultation. Domestic abuse attorney in Michigan – Look no further than Lewis and Dickstein!