What documents are required for an expungement?
A Successful Petition for Expungement Requires Certain Documents
If you are seeking an expungement of prior misdemeanor or felony convictions, there are documents that you will have to provide to the court. Your petition will only be successful if you provide credible, persuasive information and file all appropriate documents.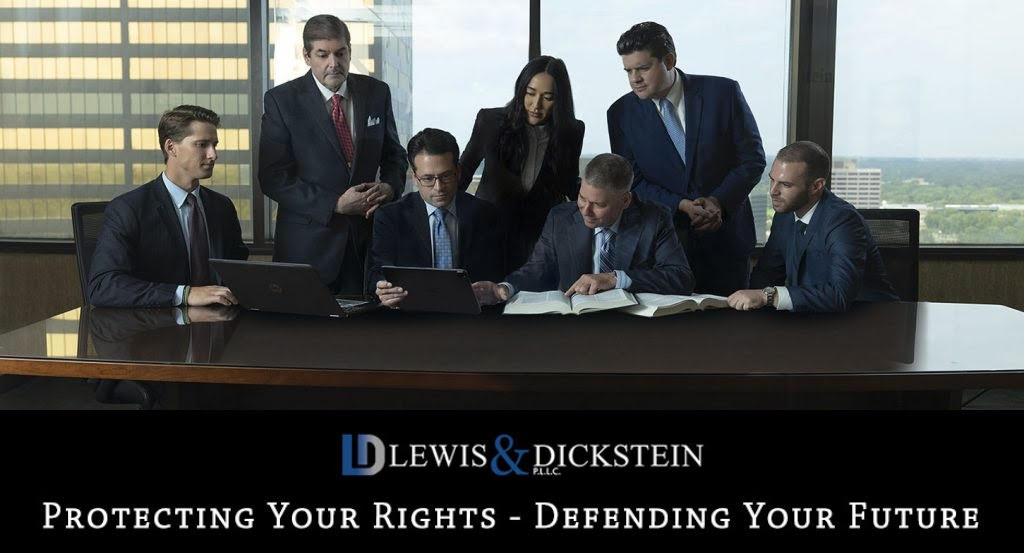 The Documents Needed for Expungement
Michigan law does not specify the exact documents required for an expungement. The expungement laws require certain minimum documentation; however, the minimum is rarely enough to persuade a judge to grant an expungement. Because there is no hard and fast rule for the precise documentation, it is essential to know the individual requirements and propensities of the court, the judge, and the prosecutor. An expungement motion is technically called an Application or Motion to Set Aside Conviction.
Under the expungement statute, a petitioner must complete and file Form MC227, a State Court Administrator's Office approved form. Additionally, the petitioner must submit completed fingerprint cards to the Michigan State Police for a criminal history background check. The state police will forward the background check result to the petitioner, the petitioner's lawyer (if there is one), the Michigan Attorney General, the court, and the county prosecutor.
The Documents Needed to WIN an Expungement
Completing the state-approved court form and submitting fingerprint cards to the Michigan State Police are the minimal requirements to apply for a conviction to be set aside. Rarely is an expungement granted with minimal documentation. At LEWIS & DICKSTEIN, P.L.L.C., we take the time to thoroughly interview our clients, review their history, and help identify evidence supporting the expungement request. The evidence can include records, documents, photographs, audio/video recordings, tangible physical evidence, degrees, awards, transcripts, proof of education, employment records, and much more. With decades of experience, our lawyers will know exactly what documents are required for an expungement and how to present them most compellingly and persuasively.
After all of the evidence is obtained, the Expungement Team with LEWIS & DICKSTEIN, P.L.L.C. will review everything, determine what evidence is most compelling, and then draft a Memorandum in Support of Motion to Set Aside Conviction. We will take the evidence supporting the motion and format it easily identified by the judge and straightforwardly understood. The Memorandum is a lengthy document that is a mix between a sales brochure and a biography, intended to prove to the court that our client is deserving of the expungement. We make every effort to portray our clients in the most favorable light.
After the motion is filed, the Michigan Attorney General or the county prosecutor can file a Response to the expungement application objecting to removing the conviction(s). This most frequently happens relative to assaultive convictions or cases involving dishonesty allegations. With our team representing you, we will be prepared for any objections and promptly file a reply to any objections with persuasive and convincing arguments as to why the court should proceed with the expungement. Because we have decades of experience successfully obtaining expungements for clients, we are familiar with any objections that the government might file and the most compelling ways to counteract them. If the applicant fails to file the correct documents required for an expungement, the prosecutor will quickly identify the deficiency.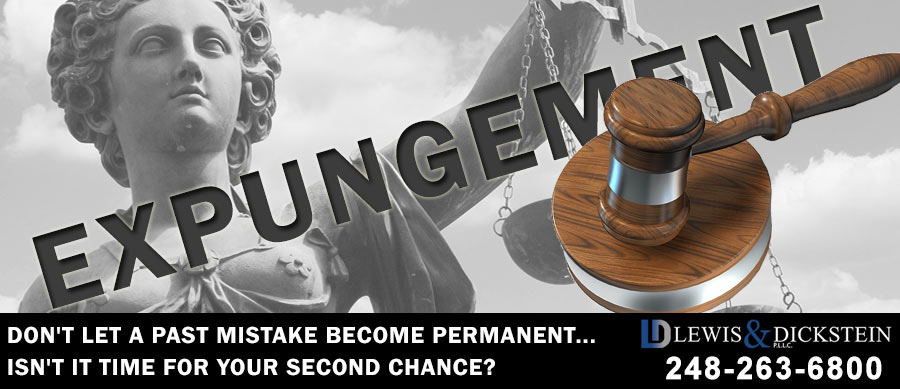 Clean Slate Expungement Laws
On October 12, 2020, Governor Gretchen Whitmer signed seven bills into law, expanding the number and types of offenses that are expungeable. Call us for a free consultation to determine if your prior convictions can be set aside. The law provides for many exceptions and limitations, and we will need to hear from you to determine your specific eligibility. The basic provisions of the Clean Slate Laws are as follows:
After April 12, 2021, up to three felony offenses and an unlimited number of misdemeanors can be expunged through the application process.
If applying for expungement, no more than two assaultive crimes can be expunged, and no more than one felony conviction for the same offense if the offense is punishable by more than ten (10) years imprisonment.
The waiting period is three (3) years for ordinary misdemeanors, five (5) years for serious misdemeanors or up to one felony, and seven (7) years for multiple felony convictions (it was five (5) years for all offenses under the old expungement law).
After October 12, 2022, at the earliest, a maximum of 2 felony convictions and up to 4 misdemeanors will be subject to automatic expungement, with certain exceptions.
A person with even one assaultive conviction will not be eligible for the automatic expungement of a felony or misdemeanor.
Traffic convictions, including a first offense OWI/DUI, can be set aside under the Clean Slate Laws.
Crimes that aren't eligible for expungement include life felonies or attempted life felonies, felony domestic violence with a previous domestic violence misdemeanor, child abuse, most criminal sexual conduct offenses, and traffic offenses causing injury or death.
The waiting period before an expungement application or motion can be filed is three (3) years for misdemeanors, five (5) years for more than one serious misdemeanor or one felony, and seven (7) years for multiple felony convictions. Completing the documents required for an expungement can be complex and must be done differently for someone seeking to remove one or several convictions.
A streamlined process for expunging marijuana possession convictions.
Multiple felonies or misdemeanors that arise within the same 24-hour period count as one conviction for expungement. Crimes that do not count as one conviction, even within the same 24-hour period, include assaultive crimes, offenses involving the use or possession of a dangerous weapon, or crimes that carry a maximum penalty of 10 or more years in prison.

An Experienced Lawyer is More Important Than Ever
When the law changed in 2015, allowing for the expungement of multiple offenses, judges were reluctant to grant the expanded relief. Michigan judges will be resistant to the expungement of several offenses under the Clean Slate Laws, and it is more likely than ever that the government is going to object. An attorney familiar with the most effective techniques and the intricacies of obtaining expungements has the best chance of success in court. The Expungement Team with LEWIS & DICKSTEIN, P.L.L.C. has won expungements in courts throughout Michigan, even in cases where winning seemed almost impossible. Although our lawyers handle these cases in all Michigan courts, they appear almost daily in courts located in Oakland, Wayne, Macomb, Washtenaw, and Livingston Counties.
Free Consultation for Expungement Questions
Everyone deserves a chance to prove they've turned things around and deserve a clean slate. It takes an experienced, savvy, and skillful lawyer to convince a judge to remove multiple convictions at once. Failure is not an option because you will have to wait three (3) years to try again if you lose. Once a poor record is made, it isn't easy to overcome at a subsequent expungement motion, even years down the road. When choosing the best expungement attorney for you and determining your budget, it is best to think about the value of a clear record.
If you call LEWIS & DICKSTEIN, P.L.L.C. for a free consultation, we will take the time to speak with you, answer all of your questions, and address each of your concerns. If there is a way to help you clear your record of one or more criminal convictions, we will find it and do whatever is necessary to give you the best chance of clearing your criminal history.
Other Expungement Topics to Explore