52-2 District Court Judge Joseph G. Fabrizio in Clarkston
After graduating from Brother Rice High School, Judge Joseph Fabrizio attended the Lyman Briggs College at Michigan State University and obtained his Bachelor of Science degree. He then went on to the University of Detroit Mercy School of Law and earned his Juris Doctorate law degree cum laude (with honors). As you may imagine, graduating from law school with honors is a weighty achievement, and is indicative of a hard-working and highly intelligent lawyer and judge. Attorneys who regularly appear before Judge Fabrizio understand they must be 100% prepared for a case in Judge Fabrizio's court, and be ready to answer any questions the judge may ask. He is not shy about challenging a defense lawyer and an unprepared attorney will struggle to find success in his courtroom.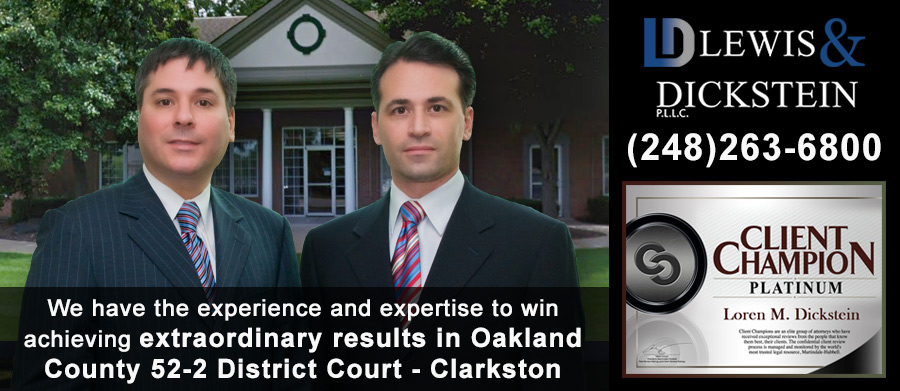 The 52-2 District Court serves the communities of the Townships of Brandon, Holly, Groveland, Rose, Springfield, White Lake, and the Villages Clarkston, Holly, and Ortonville.
Professional history and community involvement
In addition to legal-oriented organizations, Judge Fabrizio is involved in charitable and non-profit groups such as the Clarkston Conservatory of Music and Clarkston SCAMP (a camp for children with special needs). Judge Fabrizio is a lifelong resident of Clarkston.
Prior to practicing law, Judge Fabrizio clerked for Judge Steven Andrews in the Oakland County Circuit Court. After law school, Judge Fabrizio joined his father's law firm, Fabrizio & Brook, P.C., and became the firm's managing partner. Aside from his duties on the bench, Judge Fabrizio participates in diversion programs at the court such as Sobriety Court and Teen Court as well as other specialty programs that have a reduction of recidivism as their goal, rather than pure punishment.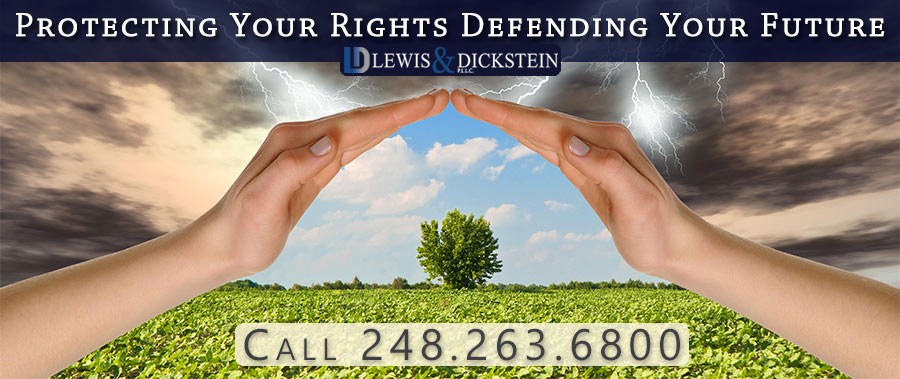 Judge Fabrizio is involved with a number of mock trial forums from elementary school through law school-aged students, as well as training programs in law school. Judge Fabrizio was elected to the bench is 2008, and in 2012 he was nominated by his judicial peers to serve as President of the Oakland County District Judge's Association.
Types of criminal cases handled by Judge Fabrizio
Judge Fabrizio handles three types of cases in his court:
Civil infractions such as traffic tickets are cases that are punishable by a fine and sometimes points on your driving record. You cannot go to jail as a result of a civil infraction, but you can lose your driving privileges under certain circumstances.
Misdemeanors are violations of state or local laws that can result in up to one year in the Oakland County Jail. In addition to possible jail time, Judge Fabrizio can also sentence someone to two years of probation. Probation means the court monitors the defendant to make sure he or she doesn't get into any more trouble, meets regularly with probation, doesn't use drugs or alcohol, participates in therapy or education, and more.
Felonies are criminal charges that carry a potential penalty of more than one year in jail, and this means state prison. In addition to possible prison time, a defendant convicted of a felony may serve up to 5 years of probation.

The Oakland County Jail in Pontiac, Michigan, is for the incarceration of persons who are sentenced to a year or less in jail or for those who are awaiting the disposition of their case when they are unable to post bond.
Judge Fabrizio would handle every part of a misdemeanor case, from the issuance of a warrant, through sentencing or dismissal. He only has the authority to handle parts of a felony prosecution. For example, a felony exam is a probable cause hearing to determine if the prosecutor has enough evidence to support the charges against someone. If the district judge decides the prosecutor has not introduced sufficient evidence or the defense lawyer has successfully attacked the evidence, he will dismiss the case. Conversely, if the prosecution presents adequate evidence, he will send the case to the Oakland County Circuit Court unless the government and the defense can agree to a misdemeanor resolution of the charges. This is commonly referred to as a plea bargain.
Examples of misdemeanors for which a district court trial may be held:
Assault and Battery
Domestic Violence
Drunk Driving 1st or 2nd Offense
Lower-level Drug Cases
Retail Fraud 2nd or 3rd Degree (shoplifting)
Examples of felony cases for which a preliminary exam may be held:
Felonious Assault
Home Invasion
Murder and Manslaughter
Armed or Unarmed Robbery
Retail Fraud 1st Degree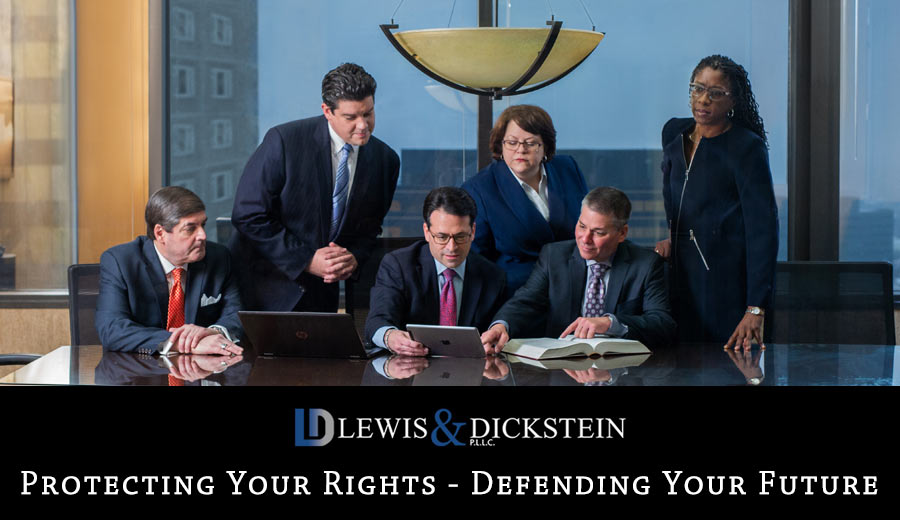 A criminal defense law firm that regularly handles criminal cases before Judge Fabrizio
The attorneys at LEWIS & DICKSTEIN, P.L.L.C., regularly appear before Judge Fabrizio. We have had very good experiences in his court. Judge Fabrizio and his staff know that the Defense Team with LEWIS & DICKSTEIN, P.L.L.C. will do whatever it takes to defend our clients and they respect our zealous representation. We maintain a mutually respectful relationship and they also know that when our attorneys make a representation in court, it can be trusted. Judge Fabrizio's professional standards are high, and we believe we meet his expectations every time.
If you have a felony or misdemeanor case before Judge Fabrizio, call LEWIS & DICKSTEIN, P.L.L.C. and we will find a way to help you.
Call us today at (248) 263-6800 for a free consultation, or complete a Request for Assistance Form and we will contact you promptly.
We will find a way to help you and, most importantly,
we are not afraid to win!