Oakland County Probation Violation Attorney
The legal team at LEWIS & DICKSTEIN, P.L.L.C. is aggressive, effective, and dedicated to providing the best possible defense to those charged with violating probation.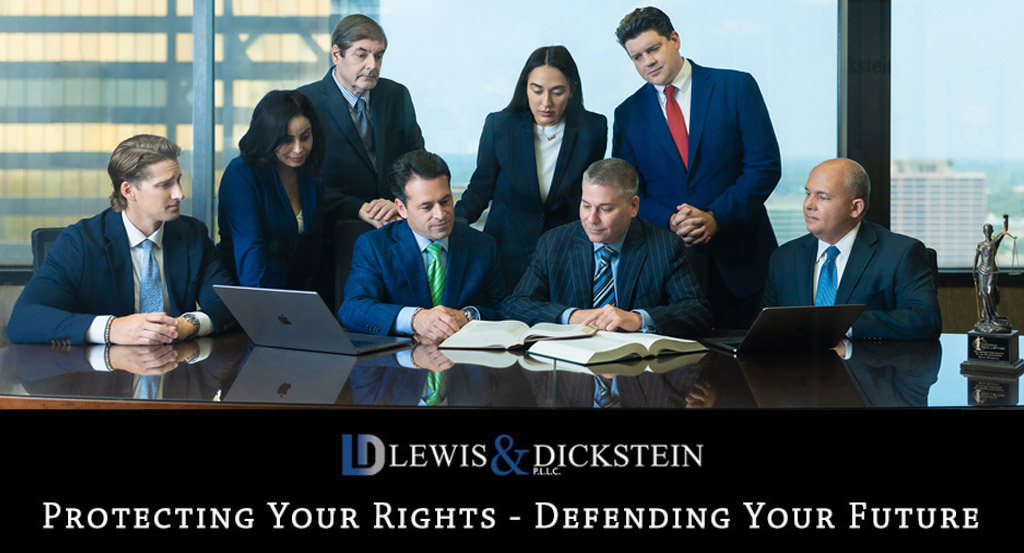 Your Best Defense to Oakland County Probation Violations
According to Oakland County judges, "probation is not a right, but a privilege." It is a sentence given to someone convicted of a crime that allows them to stay in the community – continuing to work or attend school. The judge can sentence a defendant to straight probation or probation with time in jail. A probation officer supervises anyone placed on reporting probation. Unfortunately for those sentenced to probation on a felony or misdemeanor in Oakland County Circuit Court or any local district courts, judges frequently order so many complicated terms and conditions that even the most studious, responsible probationer can struggle to comply and end up with unjust probation violations. Judges in Oakland County are harsh; you need Oakland County probation violation attorneys who are fearless and will do whatever it takes to win.
Probation conditions can be numerous and complex; they often take excessive time and money. These conditions range from the payment of fines, community service, drug and alcohol testing, classes, therapy, meetings, reporting, tether, and AA/NA – just to name a few of the options often used by Oakland County courts.
Most Common Probation Violation Allegations in Oakland County
The Oakland County probation violation attorneys with LEWIS & DICKSTEIN, P.L.L.C. have seen everything and know how to best deal with any alleged violation. Whether it is a first or fifth violation, an aggressive, intelligent defense gives a probationer the best hope of avoiding a VOP conviction and incarceration. Typical allegations in Oakland County include the following:
failure to pay fines and costs
failure to complete community service
positive alcohol or drug test
diluted urine sample
new arrest or conviction
missed probation appointment or drug/alcohol test
failure to report police contact
leaving Michigan without permission
making a misrepresentation to a probation officer

Probation Violations in Oakland County
A person is accused of violation of probation when they fail to do something the Court has ordered them to do or when they do something the Court has ordered them not to do. Probation violations can range from failing to pay fines to a new criminal arrest. Often, an allegation of probation violation occurs when someone complies with a condition of probation but not precisely how the judge ordered.
When the Court is made aware of the potential violation, it will generally schedule an arraignment on the violation allegations. In Oakland County, judges frequently revoke a bond or set a high bond at the arraignment forcing the defendant to sit in jail and await a hearing date. Having an expert criminal law attorney with you at the VOP arraignment is vital to protect you and argue for a low or personal bond. An adequately prepared, persuasive, and highly effective argument can convince a judge to permit the defendant to remain on bail pending the hearing date.
At the probation violation hearing, a skilled VOP attorney will present arguments to the Court to minimize and explain the situation or have the violation completely dismissed.
In many cases, an Oakland County Probation Violation Attorney can craft a plan for a sentence that is an alternative to jail time and will be acceptable to the court as an alternative. The team at LEWIS & DICKSTEIN, P.L.L.C. works together to develop a plan to minimize or eliminate the impact of a probation violation. We can frequently help our clients avoid jail time, maintain an under-advisement status, and prevent additional costs and probation obligations.
Types of Probation Violation and Penalties in Oakland County
Technical probation violations include failing to do something required or doing a thing prohibited under the Order of Probation. Examples include missing a drug or alcohol screen, testing positive for alcohol or drugs, missing a court-ordered class, work program, or community service.
Technical Probation Violations
Someone convicted of a technical violation of misdemeanor probation faces the following penalties:
For a first violation, a jail term of up to 5 days.
For a second violation, a jail term of up to 10 days.
For a third violation, a jail term of up to 15 days.
For four or more violations, jail can be ordered for up to the maximum penalty allowable by the original conviction offense.
A probationer convicted of a technical violation of felony probation faces the following penalties:
For a first violation, a jail term of up to 15 days.
For a second violation, a jail term of up to 30 days.
For a third violation, a jail term of up to 45 days.
For four or more violations, jail or prison can be ordered for up to the maximum penalty on the original conviction offense.
Nontechnical Probation Violations
The more severe or nontechnical probation violations include the following:
Absconding Probation: The probationer fails to report to their agent as ordered for more than 60 days.
No Contact Order Violation: The probationer has direct or indirect contact in violation of the Order of Probation
New Arrest for a Felony or Misdemeanor: A new arrest triggers a nontechnical violation regardless of whether they are convicted.
Alcohol Consumption: Consuming alcohol while on felony OWI/DUI probation.
For these violations, a judge can sentence the defendant to the maximum sentence permitted by Michigan law for the original conviction offense. For example, suppose someone is on felony probation for OWI and fails to report to probation for 61 days. In this case, the judge can sentence them to five (5) years of prison.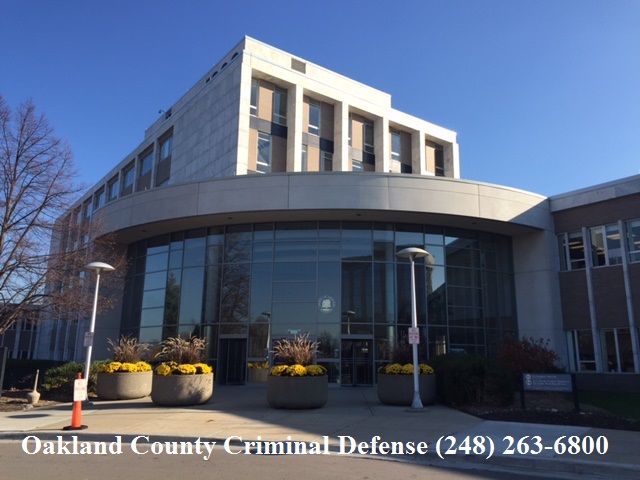 Probation Violation Penalty in Oakland County
The potential penalty for a probation violation can range from continuing the probation without punishment, extending probation, imposing jail/prison, or revoking probation. A jail or prison sentence can be up to the maximum possible at the original sentencing date. Jail is not mandatory for probation violations, even when a judge told a defendant at their original sentencing that they would order jail for a violation. The attorneys with LEWIS & DICKSTEIN, P.L.L.C. have persuaded judges not to incarcerate our clients even when other lawyers believed it was inevitable.
A defense lawyer must do everything possible to protect a defendant who is on HYTA (youthful offenders), 7411 (drug cases), 771.1 (delayed sentence), 769.4a (domestic violence), a deferred sentence (often retail fraud), or an under advisement sentence.
What is the best way to avoid jail for a violation of probation?
The best, and maybe the only, way to avoid jail for a probation violation in Oakland County is to give the judge a credible alternative that accomplishes the court's goals. Formulating viable options and finding a suitable alternative is often more art than science. For an attorney to give their client the best possible chance of avoiding jail, they must be exceptionally prepared, proactive, and thorough. A great lawyer can read the courtroom, the judge's expressions, and the prosecutor's body language and continually adjust their approach, delivery, and argument. This level of exceptional representation is rare, and only the very best lawyers can master this type of control in the courtroom.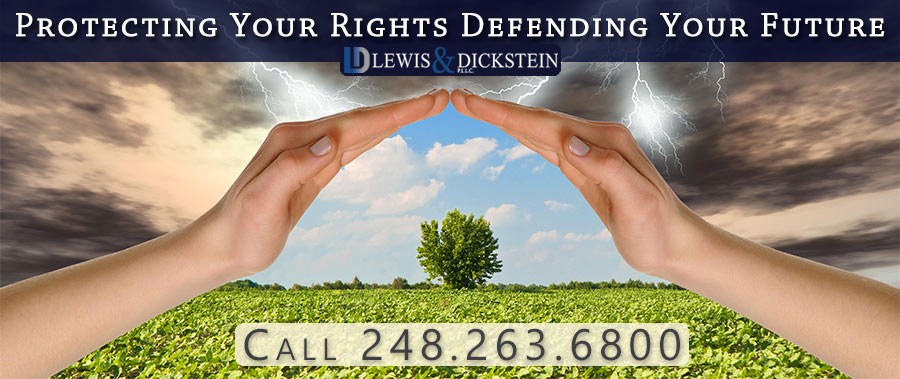 Aggressive, Respected, and Experienced Oakland County Probation Violation Attorneys
Because there is much at stake in probation violations, obtaining the most experienced and influential criminal defense attorneys is essential. The attorneys at LEWIS & DICKSTEIN, P.L.L.C. are well-known and respected as top-notch defense attorneys and have a history of achieving extraordinary results in felony and misdemeanor cases throughout Oakland County. It takes a skilled defense attorney to protect you and give you the best chance of an acquittal or dismissal of the violation or a reduced sentence. Call us for a free consultation. We will take the time to talk with you, answer your questions, and work with you to develop a winning defense.
Call us today at (248) 263-6800 for a free consultation or complete an online Request for Assistance Form. We will contact you promptly and find a way to help you.
We will find a way to help you and, most importantly,
we are not afraid to win!

We Have the Success and Experience in the Oakland County Circuit Court and all District Courts within Oakland County
We have successfully handled countless probation violation matters in Oakland County Circuit Court and the following district courts:
45B District Court in Oak Park,
Information About Oakland County, Michigan
Oakland County, Michigan, is a suburban county in the southeastern part of the state, just north of Detroit. It is the second wealthiest county in Michigan, home to over 1.2 million people. Oakland County's rich history dates back to the 1800s when the area was primarily used for agriculture. However, with the arrival of the automobile industry in nearby Detroit, Oakland County experienced significant growth and development throughout the 20th century.
In recent years, Oakland County has become a hub for innovation and entrepreneurship. The county has a thriving tech industry, with many startups and established companies in the area. Oakland County is also home to several world-class universities and research institutions, including the University of Michigan, Michigan State University, and the Beaumont Research Institute. Oakland County has a robust arts and culture scene, with many museums, galleries, and theaters. Overall, Oakland County offers a diverse and vibrant community for residents and visitors alike.