The 6th Judicial Circuit Court in Oakland County, Michigan
The Oakland County Circuit Court is one of the busiest trial courts in the United States. The judges are conservative, demanding, and require high-level representation from attorneys.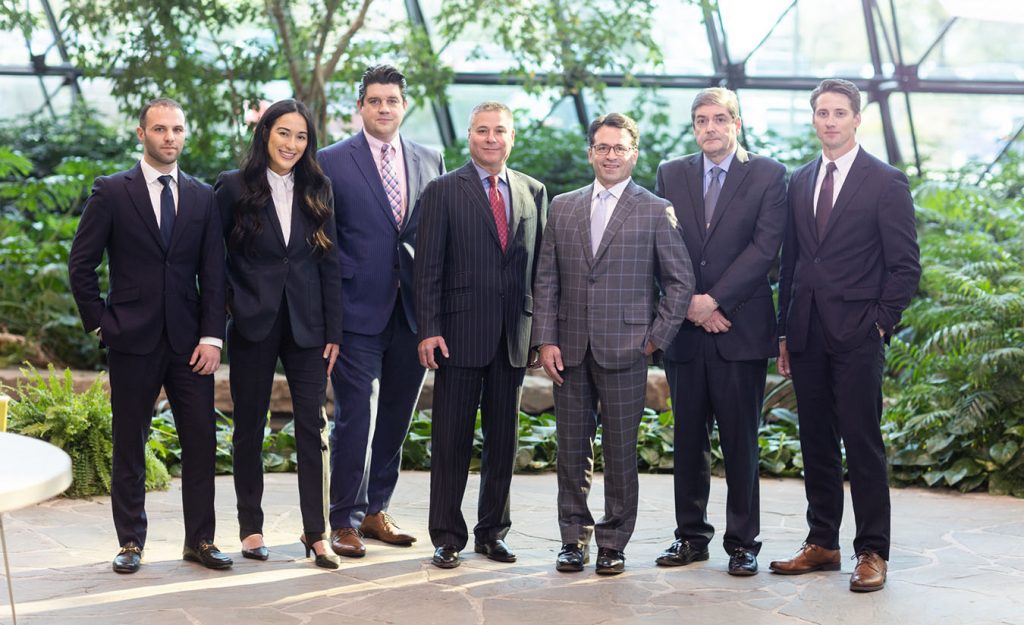 What You Need to Know About the Oakland County Circuit Court
Oakland County split the Circuit Court into the family and civil/criminal divisions in 1998. The Court's address is 1200 N Telegraph Rd., Department 404, Pontiac, MI 48341-0404. The Court's main number is 248-858-0344. The main divisions handle the following matters:
Civil cases valued over $25,000
Felony criminal cases
Appeals from courts of lesser jurisdiction and administrative agencies
This Oakland County Circuit Court includes a Case Management Office and a Jury Office. The Case Management Office schedules and tracks cases and coordinates Alternative Dispute Resolution (ADR). The Jury Office is responsible for jury operations and obtaining jurors for the Circuit civil/criminal divisions and the Juvenile Court.
The Thirteen Elected Judges within the Civil/Criminal Division handle the following:
Civil cases valued over $25,000
Appeals from courts of lesser jurisdiction and administrative agencies
Adult Treatment Court
Combat Veterans Treatment Court
The civil/criminal division includes the Case Management Office, which schedules and tracks cases through disposition, and the Jury Office, which is responsible for jury operations and obtaining jurors for the Courts.
Oakland County Treatment Courts
The 6th Circuit Court in Oakland County, Michigan, applies alternative judicial proceedings to non-violent felony offenders and youths who meet specific criteria with drug or alcohol-related offenses. These programs strive to rehabilitate and reintegrate defendants as productive community members.
Adult Treatment Court
The Adult Treatment Court uses alternative judicial proceedings for drug or alcohol-abusing, dependent, or addicted non-violent adult felony offenders to rehabilitate and successfully reintegrate them into the community. Participants must reside in Oakland County. After sentencing, the treatment court customizes a rehabilitative plan for each participant. In addition to regular therapy to address substance abuse/dependence, participants submit to frequent random drug and alcohol screens. The program requires weekly meetings with the probation officer, sessions with the judge, and support meetings such as AA, NA, or Smart Recovery. Graduated sanctions, including incarceration, are used when a participant is non-compliant. Various incentives facilitate compliance, including publicly acknowledging participant progress.
Combat Veterans Treatment Court
The Oakland County Circuit Combat Veterans Treatment Court (C-VTC) began in February 2015. The Combat Veterans Treatment Court assists eligible United States military veterans in complying with the terms and conditions of probation. The program provides judicial oversight, case management team assistance, mentoring, mental health therapy, and substance abuse treatment. Oakland County criminal defense attorneys must refer prospective clients to a probation agent for program eligibility assessment. Potential participants must be honorably or medically discharged following combat service and have no more than a minor criminal history.
Juvenile Treatment Court
The Juvenile Treatment Court is a family-focused juvenile drug treatment court providing specialized intensive services to youths who are non-violent repeat offenders facing drug, alcohol, or related offenses. Judges provide substance-abusing or chemically dependent young people with frequent judicial supervision, intensive drug treatment, frequent random drug testing, and regular probationary counseling. Participants must attend a recovery support group such as Alcoholics Anonymous (AA), Narcotics Anonymous (NA), or Smart Recovery and abide by the rules of their households.
Non-compliance with probation terms might include a curfew, community service hours, letters of apology, loss of privileges, home detention, and incarceration. The program also provides rewards to encourage improvement in self-discipline and performance. Available rewards include increases in freedom, gift certificates, token gifts, and significant public praise. Youthful offenders get help getting and keeping a job and remaining and performing appropriately in school.
Of course, a defense attorney must be aware of these various alternative options and make an effort to get their clients in them. Many non-Oakland County attorneys are unaware of these specialty courts or do not bother getting their clients accepted.
Oakland County Probation Department
The Probation Department is part of the Michigan Department of Corrections. It provides investigation and supervision services, including handling Oakland County felony probation violations, for the Sixth Judicial Circuit Court of Oakland County. The Probation Department has two offices: 1200 North Telegraph, Pontiac (248-858-0300), and 1151 Crooks Road, Troy, Michigan (248-655-1100).
Oakland County Probation Programs and Services
MDOC Boot Camp Special Alternative Incarceration
MDOC Prisoner Boot Camp Special Alternative Incarcerations (SAI)
Probation Electronic Monitoring
Oakland County Sheriff's Department Boot Camp (RIDP)
Alternative Incarceration Centers
P.R.I.C.E. (a Community Corrections alternative for felony OUIL (Operating Under the Influence 3rd Offense; male offenders only)
OCSD Employability Program
CPI's STOP and I.E.P. Programs
Community Service
Step Forward Day Reporting Center
Adult Treatment Court (ATC)

All Divisions of the Oakland County Circuit Court
The Oakland County Circuit Court has 19 elected Judges, the Court Administrator's Office, and three divisions: Civil/Criminal, Family, and Business.
Business Division
The Oakland County Circuit Court created the Business Division due to the administrative consolidation of the Circuit and Probate Courts. With the Administrative/Financial Unit, the Data Technology Unit, and the Court Resource and Program Specialist, this division is responsible for developing and delivering business and administrative support services for both Courts. The Business Division manages the budget for the Courts, which includes funds for various drug and sobriety courts and funds for the maintenance of court wards.
Civil/Criminal Division
Civil/Criminal Division Judges hear civil cases with alleged damages exceeding $25,000. These cases may involve automobile accidents, personal injury, medical and professional malpractice, hazardous products, labor issues, contracts, and land disputes.
The Civil/Criminal Judges also hear felony and misdemeanor criminal matters, such as OWI 3rd, White-Collar crimes, assault, weapon offenses, and homicide. The best Oakland County criminal defense lawyers will know what it takes to successfully defend a client before these notoriously conservative judges.
Judges in this division also handle appeals from the various Oakland County district courts, administrative agencies, and some from the Probate Court.
Court Administrator's Office
The Court Administrator's Office handles all administrative and business operations of the Oakland County Circuit Court, including personnel, education and training, case management, finance and budgeting, records management, press and media relations, and information management. This office also advises judges and court officials on legal issues affecting court operations.
Family Division
The Family Division includes
Friend of the Court operations,
Judicial Support Services, and
Court Services, which encompasses Casework Services,
Youth Assistance,
Family-Focused Juvenile Drug Court,
Adult Treatment Court, and
Psychological Clinic.
Family Division Judges handle domestic and family law cases involving divorce, child support, and paternity. They also preside over child abuse and neglect cases, juvenile delinquency, conservatorship and guardianship proceedings, Personal Protection Orders, and adoption matters.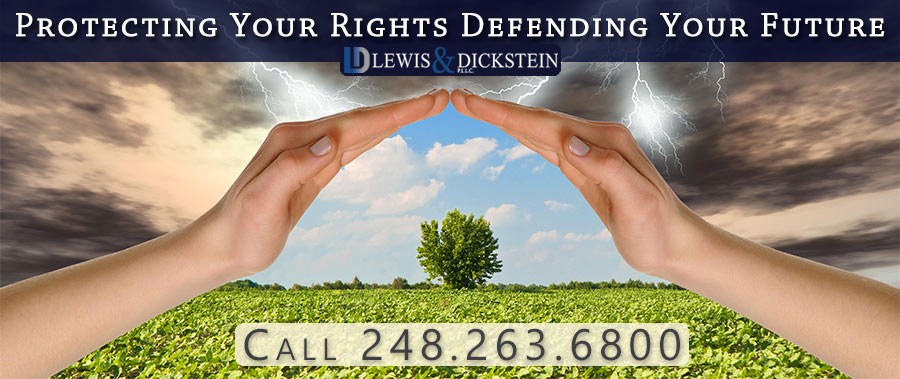 Attorneys for the Oakland County Circuit Court in Pontiac, Michigan
You can follow this link for information regarding attorneys appearing in the Oakland County Circuit Court.
Call us today at (248) 263-6800 for a free consultation or complete a Request for Assistance Form. We will contact you promptly and find a way to help you.
We will find a way to help you and, most importantly,
we are not afraid to win!