Expungement of Multiple Convictions
Michigan Criminal Defense Attorneys with an Unparalleled Track Record of Winning Expungements in District and Circuit Courts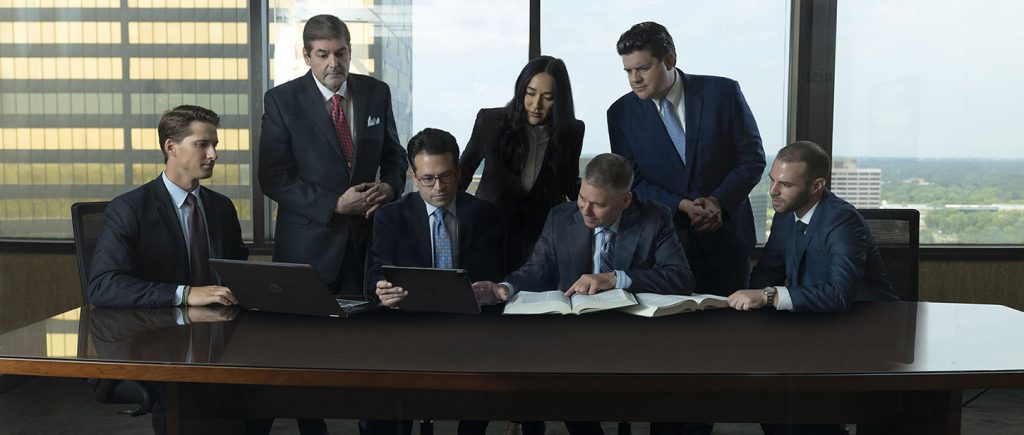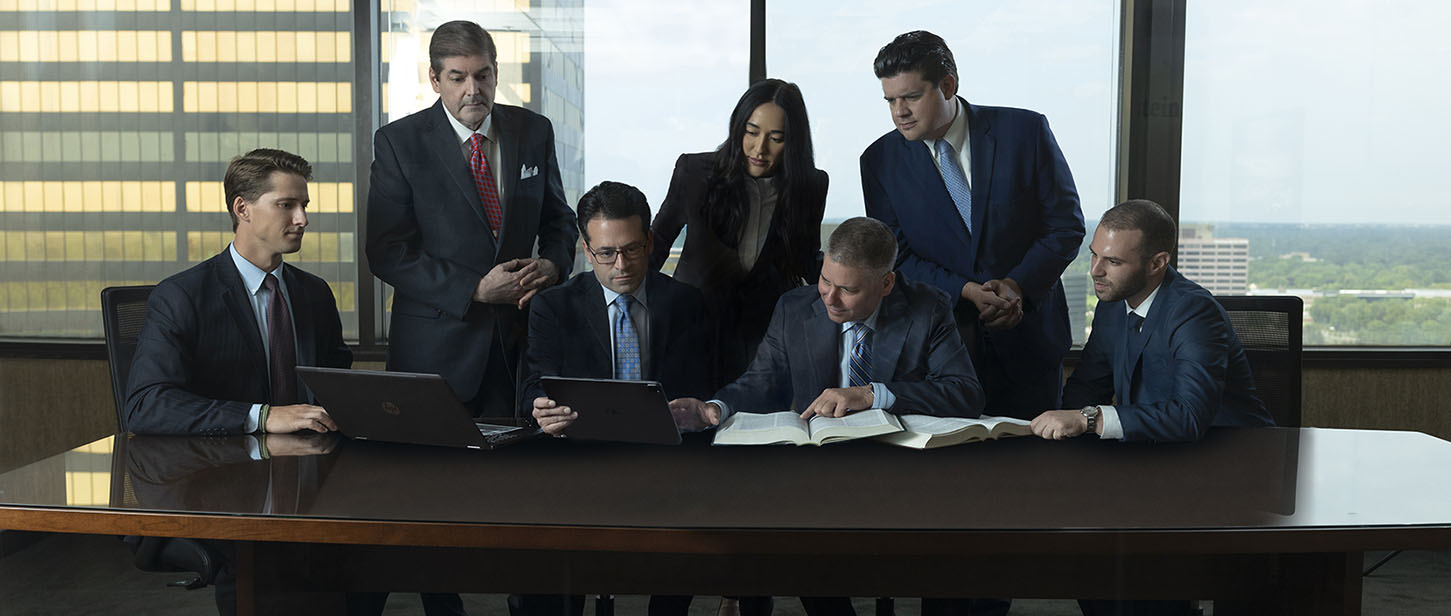 Up to Three Felony Convictions and Unlimited Misdemeanors
A person may seek to set aside or expunge up to three felony convictions and an unlimited number of misdemeanors in Michigan, under certain circumstances. The waiting period for filing an expungement, including expungement of multiple convictions, is as follows:
Seven (7) or more years, if moving to set aside more than one felony conviction.
Five (5) or more years, if moving to set aside one felony conviction or one or more serious misdemeanor convictions.
Three (3) years or more, if moving to set aside one or more non-serious misdemeanors.
In reality, judges are frequently reluctant to set aside a conviction, and prosecutors often oppose the defendant's motion. A defendant can maximize their chance of getting relief by hiring a knowledgeable defense attorney with a track record of routinely winning these motions. To win a motion to set aside a conviction, the defendant must show that it is not only in their best interest but also in the community's best interest.
Multiple Convictions within 24-Hours Equals "ONE" Conviction
Under Michigan expungement law, multiple offenses that occurred within 24 hours and are part of the same transaction are treated as one offense. In an application for expungement, multiple qualifying convictions will count as one felony conviction. Similarly, numerous qualifying misdemeanors will count as one misdemeanor. Offenses that cannot be grouped under this rule include:
Assaultive crimes.
A crime involving the use or possession of a dangerous weapon.
A crime with a maximum penalty of 10 years or more in prison.
A conviction from another state that is considered an assaultive crime in Michigan.
Limitations on Expungement of Multiple Convictions
An applicant for expungement may not have more than two assaultive convictions set aside during their lifetime. Assaultive convictions include
Threats, assaults, and batteries against family independence agency employees,
Any felony or misdemeanor assault of any type,
Carjacking and Robbery,
Offenses involving explosives, harmful chemicals, biological substances, radioactive material, electronic or electromagnetic devices, offensive or injurious substances or compounds, combustible substances,
Offenses related to terrorism,
Murder, Homicide, Assault with Intent to Murder, and Mayhem,
Kidnapping, Unlawful Imprisonment, Taking an Adult or Child Hostage,
Stalking,
Criminal Sexual Conduct (CSC), Molestation, Child Abuse, and Rape,
A crime resulting in miscarriage, stillbirth, or death, or harm to an embryo or fetus,
Home Invasion, and
Felonious Discharge of a Firearm.
Also, a person may not seek to expunge more than one felony conviction for an identical offense if that offense is punishable by more than 10 years.
Serious Misdemeanors Under Michigan's Expungement Laws
"Serious misdemeanor" convictions require a petitioner to wait five (5) years, as opposed to three (3) years for an ordinary misdemeanor. Serious misdemeanors, for expungement purposes, include:
assault and battery
domestic violence
assault; infliction of serious injury
aggravated domestic violence
breaking and entering or illegal entry
child abuse in the fourth degree
contributing to the neglect or delinquency of a minor
using the internet or a computer to make a prohibited communication
intentionally aiming a firearm without malice
discharge of a firearm intentionally aimed at a person.
discharge of an intentionally aimed firearm resulting in injury
indecent exposure
stalking
injuring a worker in a work zone
leaving the scene of a personal injury accident
selling or furnishing alcoholic liquor to an individual less than 21 years of age in violation of if the violation results in physical injury or death to any individual
operating a vessel while under the influence of or impaired if the offense involves an accident resulting in damage to another individual's property or physical injury or death to any individual.

"What can make me ineligible for an expungement of multiple convictions?"
A petitioner with more than three felony convictions is not eligible for an expungement of their felony record. If you had a prior charge taken under advisement and dismissed, this can cause you to be ineligible for an expungement for an entirely different offense. Deferred and dismissed charges can count as a prior conviction in Michigan under certain circumstances.
A felony for which the maximum punishment is life imprisonment or an attempt to commit a felony for which the maximum punishment is life imprisonment is not eligible for expungement. Similarly, someone cannot set aside most criminal sexual conduct convictions or felony domestic violence (after a DV misdemeanor).
"If I try on my own and lose, can I then hire a lawyer to help me seek expungement of multiple convictions?"
If you lose an expungement motion to remove one or multiple convictions, you cannot file again for a minimum of three (3) years. Also, a judge who has denied an expungement request may be reluctant to change their mind at a later time. The bottom line is that you have to do everything possible to win, and you cannot take chances. Consider what would cost you more, the cost of hiring a good lawyer, or the cost to you if you lose. A good, specialized defense lawyer with a track record of winning these motions can be invaluable. Do not trust your fate to the lowest bidder. The need for an attorney is even more critical when seeking the expungement of multiple felonies.

Expungement of Assaultive Crimes
The prosecutor must notify any victim of an expungement motion for assaultive crimes or serious misdemeanors. The victim has the right to object and appear in court for the motion. The prosecutor must attempt to find the victim under these circumstances, and an objection from a victim can weigh heavily on a judge making an expungement decision. In these circumstances, a seasoned lawyer will know the best way to reduce the impact of an obstructive complainant and get the judge to see how it is in the community's best interest and the defendant to grant the motion.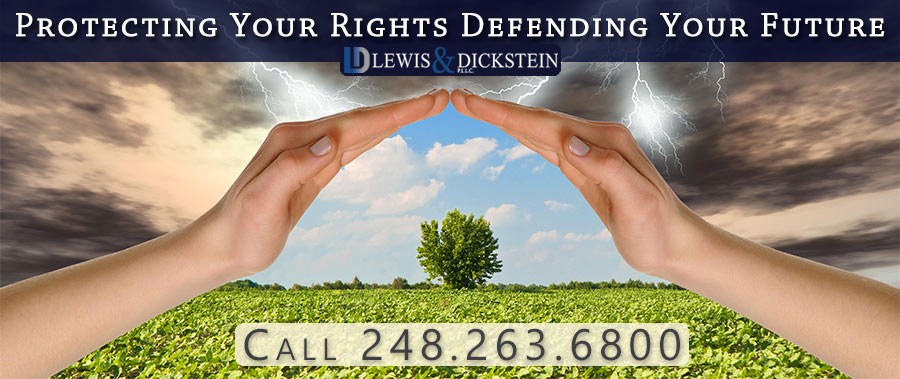 Michigan Expungement Lawyers for Multiple Convictions in Southeastern Michigan
The criminal defense lawyers with LEWIS & DICKSTEIN, P.L.L.C. have handled thousands of cases where we have requested that a conviction not be entered in a case or that a conviction be set aside or expunged. We have developed a highly impressive and extremely persuasive method of making these requests before the various Michigan judges. We would be happy to help anyone who wants to get one or multiple convictions off their record.
Although many judges attempt to focus on the facts of the original case, our lawyers can persuasively argue that Michigan law provides that a decision in an expungement case requires a balancing test between a defendant's "circumstances and behavior" and the "public welfare." Furthermore, the law provides that judges should grant these motions liberally under the right circumstances.
Call our experienced expungement attorneys if you have a prior conviction that you hope to get removed from your criminal history. At the free consultation, we can determine your eligibility, discuss your options, and help you understand the process involved in these cases. If you are not technically eligible, we can also talk to you about other options that may be available or possible.
Call us today at (248) 263-6800 for a free consultation or complete a Request for Assistance Form. We will contact you promptly and find a way to help you.
We will find a way to help you and, most importantly,
we are not afraid to win!