Retail Fraud Defense Attorney in White Lake Township
Attorneys Dedicated to the Zealous, Tenacious, and Effective Defense of those Charged with Felony or Misdemeanor Retail Fraud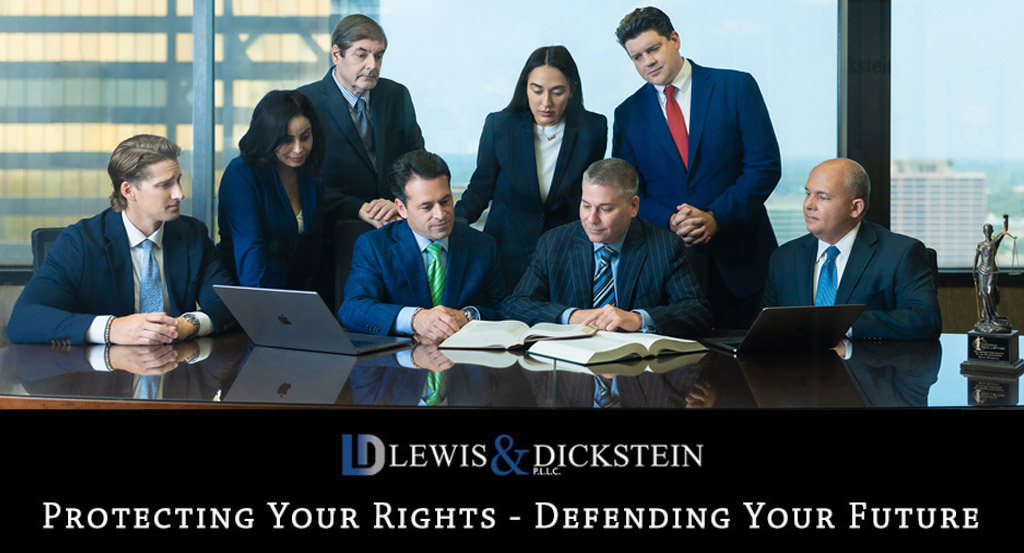 Charged with retail fraud in White Lake, Michigan? You will want the elite legal team to help you seek the dismissal or reduction in your charge.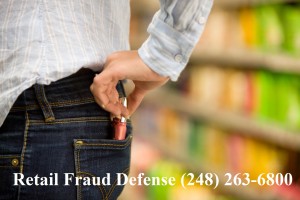 If you face retail fraud charges out of White Lake Township, Michigan, there are some things you need to know. Retail fraud, also known as shoplifting, is one of the most common offenses charged in Michigan. All White Lake Township cases are handled in the 52-2 District Court in Clarkston, Michigan. The possible consequences can include jail, prison, extensive probation, classes, community service, fines and costs, and much more. Most of the previous mentioned is determined by the type of retail fraud committed. There are also outside penalties not associated with criminal charges and courts. These can include loss of employment or inability to get employment, dismissal from school, a damaged credit rating, and many other serious things. Also, if you are not an American citizen, there can be immigration issues, including the possibility of deportation. Your best hope of avoiding jail and a conviction is with an experienced White Lake retail fraud defense attorney.
In many White Lake cases, you do not have to face jail, loss of employment, or a conviction. Expert legal representation is your best hope of avoiding the consequences of a conviction.

Decades of Experience Defending Retail Fraud Charges
A retail fraud or shoplifting charge can be scary and dramatically affect your life. You need the help of a law firm that will treat you with compassion and dignity. The attorneys at LEWIS & DICKSTEIN, P.L.L.C. have the experience, dedication, and tenacity to provide the best and most vigorous defense available. Our White Lake retail fraud defense attorneys understand that there can be many reasons why the offense was committed, and there is no typical person that commits shoplifting. There are also circumstances when loss prevention or police officers falsely accuse someone. Over the years, we have represented clients ranging from the working class to the wealthy and people with minimal education to having advanced degrees. We have the resources and experience to help you avoid jail and, in most cases, avoid a conviction on your record.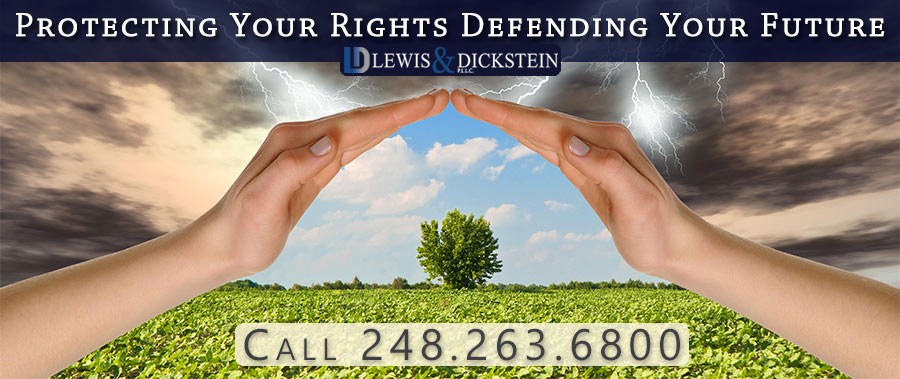 We are Experienced Shoplifting Lawyers in White Lake Township, Michigan
If you face shoplifting charges in White Lake, Michigan, call a retail fraud defense attorney at LEWIS & DICKSTEIN, P.L.L.C. for a free consultation with one of our highly experienced retail fraud attorneys. We will take the time to talk with you, answer your questions, address your concerns, and work with you to develop a winning strategy. For decades, our lawyers have successfully represented clients in the 52-2 District Court located in Clarkston, Michigan.
Call us today at (248) 263-6800 for a free consultation or complete a Request for Assistance Form. We will contact you promptly and find a way to help you.
We will find a way to help you and, most importantly,
we are not afraid to win!