Royal Oak Criminal Defense Attorney
Top-Rated Criminal Defense Attorney for Misdemeanor and Felony Cases in Royal Oak. Defense lawyers for when there is no room for mistakes and false promises.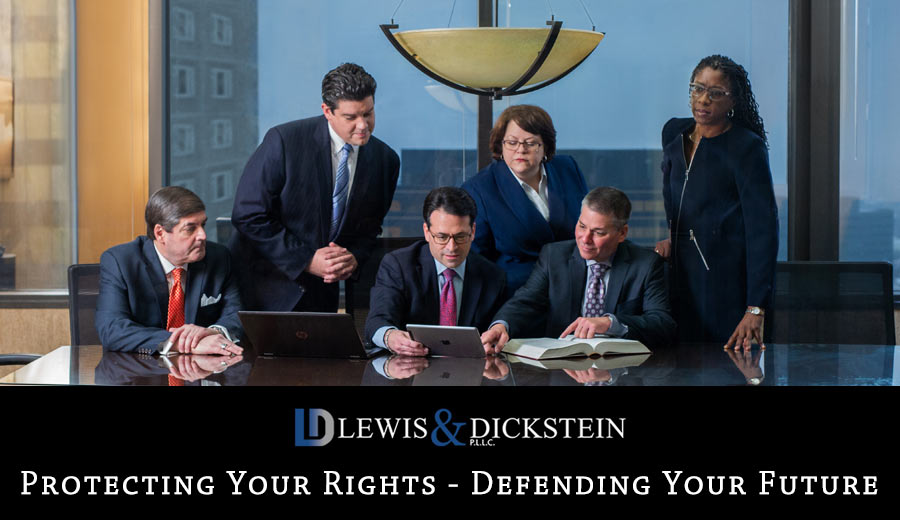 Your Best Defense in the 44th District Court in Royal Oak
If you are facing a criminal charge in Royal Oak, whether it is a misdemeanor or felony, you want an attorney who is an expert in criminal law, is very familiar with the judges, and who is highly respected and known by the judges and staff at the court.
The Royal Oak District Court is a part of the Oakland County system of courts. Oakland County is known state-wide as one of the tougher counties in Michigan when it comes to crimes charged, plea bargaining, and sentencing. It is imperative that you have a reputable, highly experienced criminal defense attorney with you if you are charged with any crime. A defense attorney's reputation with prosecutors and the judges can make all the difference in how favorably your case is resolved.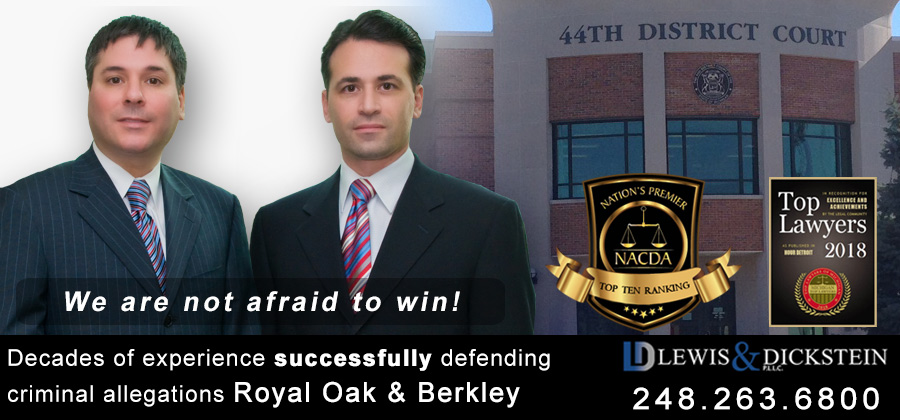 Is Getting a Court-Appointed Attorney in Royal Oak a Good Option?
There are some good court-appointed attorneys in Royal Oak, and some defendants have no choice but to get a court-appointed attorney due to economic factors. However, it is highly recommended to retain a private attorney. Court-appointed attorneys rely upon the judges to appoint them. Given this fact, in some cases, a court-appointed attorney may not wish to push all legitimate defense arguments too hard for fear of alienating the judge by making the judge work harder and address all legitimate arguments. A court-appointed attorney is typically interested in a quick settlement of the matter by way of a plea bargain. This may be in their best interest, but may not be in your best interest.
Another reason you should retain an attorney for a Royal Oak case if at all possible is because a court-appointed attorney will never have the same resources available to fully fight the charges. In other words, they won't have the necessary resources to hire experts, interview all witnesses, file motions, and perform other critical functions that a reputable, top-rated attorney will always perform. The court-appointed lawyer will not be assigned until your case goes to court, as opposed to a good retained lawyer that will take considerable time and effort to prepare for your case before you enter the courtroom.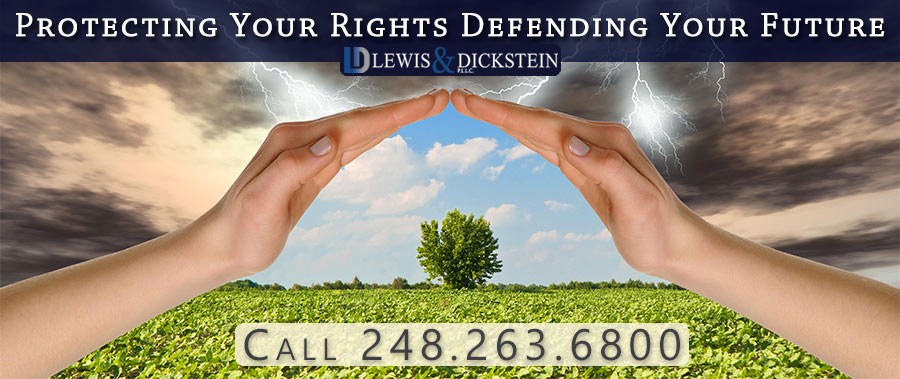 Your Best Defense to Criminal Charges in Royal Oak
Rest assured, both city and state prosecutors in Royal Oak District Court mean business. You want an experienced, aggressive, and effective defense attorney who also means business, and has no motive other than helping you achieve freedom from the charges you face to the greatest extent possible. The unique team approach used at LEWIS & DICKSTEIN, P.L.L.C. has achieved unparalleled success in Royal Oak, Oakland County, and throughout Southeastern Michigan.
The dedicated and zealous defense attorneys at LEWIS & DICKSTEIN, P.L.L.C. have successfully represented thousands of clients on misdemeanor and felony charges in Oakland County and southeast Michigan, including countless cases in Royal Oak. We have a well-earned reputation with judges and the community for providing the highest quality defense and aggressive representation, while showing empathy and care for each client.
Call us today at (248) 263-6800 for a free consultation, or complete a Request for Assistance Form and we will contact you promptly.
We will find a way to help you and, most importantly,
we are not afraid to win!