Top Retail Fraud and Shoplifting Defense in Oakland County
Compassionate, Dedicated, and Highly Effective Retail Fraud Defense Attorney in Oakland County, Michigan
If you are researching retail fraud in Oakland County or attorneys to help you with a felony or misdemeanor charge in the Oakland County Circuit Court or any of the local district courts, you are probably getting a quick education on how tough prosecutors and judges are in that jurisdiction. Many out of county lawyers, when not primarily motivated by making money, will not even agree to take a case in Oakland County because the cases can be so hard for them to be successful in this tightly-knit community.

Because of these challenges, the retail fraud defense team with LEWIS & DICKSTEIN, P.L.L.C., has spent decades developing the most highly effective strategies for achieving positive resolutions to these cases for our clients.  When an individual is facing the possibility of jail, extensive probation, fines, and other penalties, we will do whatever is necessary to get the case resolved with the least possible consequence.  In many cases, even when it seems impossible, we obtain outright dismissals of all charges.
Oakland County Shoplifting Charges
Retail fraud, also known as shoplifting, can be charged as a felony or misdemeanor depending on the value of the item(s) in question and any criminal history of the defendant. The three potential charges are:
First Degree Retail Fraud – Felony – up to 5 years prison
Second Degree Retail Fraud – Misdemeanor – up to 1 year in jail
Third Degree Retail Fraud – Misdemeanor – up to 93 days in jail
This offense covers more than just allegations that a suspect took or stole an item from a store without paying.  The statute includes a wide variety of conduct that an unsuspecting individual may inadvertently or carelessly commit.  Other allegations that may result in a retail fraud charge in Oakland County may include price switching, concealing of merchandise, an illegitimate return, or accidentally leaving or concealing an item in a basket or other container.
Defendant's in Oakland County Retail Fraud Cases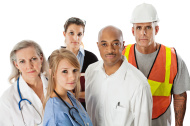 LEWIS & DICKSTEIN, P.L.L.C. has represented hundreds of clients on retail fraud charges in Oakland County over the past several decades.  There is no such thing as a "typical" retail fraud defendant. Our clients have ranged from doctors, lawyers, and business professionals to nurses, engineers, and students.  Retail fraud is not limited to lower-income individuals. Many defendants accused of retail fraud are wealthy and highly educated. How does a person with assets and an education get charged with shoplifting? These types of charges get filed far more often than you can imagine.  A store employee may misconstrue a person's conduct or intentions. On the other hand, a person may act impulsively, or that person may not even be able to explain why he or she acted in a way that is inconsistent with their character. People accused of shoplifting are frequently suffering from depression, stress, or anxiety. Most of the individuals who hire our attorneys have no prior record and are dealing with an issue in the criminal justice system for the first time.
The defense strategy for a falsely accused defendant involves working towards an acquittal or a full dismissal of charges.  In most other cases, a closer examination of the client and the reason for the offense becomes important. We find that extreme stress, family trouble, difficulties, or extreme responsibility at work or school, postpartum depression, or other stressful circumstances are usually more to blame for some act of impulsiveness rather than dishonesty or greed.
Retail Fraud and Non-Citizens of the United States
If a person who is not a citizen of the United States gets convicted of retail fraud, he or she may face deportation or the inability to re-enter the United States. Under US Immigration Law, retail fraud and shoplifting are considered crimes of "moral turpitude." A crime involving moral turpitude ("CIMT") has been vaguely defined as a depraved, reprehensible, or immoral act. An alien accused of retail fraud must hire the best lawyer possible to avoid collateral consequences in immigration court. A skilled attorney will have an arsenal of strategies that can be employed to limit any potential damage and help the client avoid a conviction and jail time. Even in cases where an alien is guilty, it may be possible to convince a prosecutor to show some mercy and permit a plea bargain to a non-deportable offense.
What will happen with a retail fraud in Oakland County?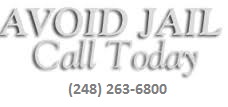 Most importantly, you should know that you DO NOT have to go to jail or lose your income, professional license, or your family. Even when it seems like the odds are stacked against you and the road looks all uphill, we will have your back and fight for you when no one else can or will.  We are virtually always successful in keeping clients out of jail.  In an incredible number of cases, we can even keep a conviction from being entered on your record.  Judges have a track record of loading up probationers with daunting, time-consuming, difficult, and expensive terms and conditions of probation.  We will take the time to prepare your case in such a way as to minimize or eliminate any probation obligations so that you can live your life with little interference.
Why hire Lewis & Dickstein, P.L.L.C. for Retail Fraud Defense in Oakland County?
The attorneys with LEWIS & DICKSTEIN, P.L.L.C. specialize in criminal defense and have done so for many decades.  Whether your case is pending in the Oakland County Circuit Court or any of the local district courts, we are ready, willing, and able to provide you the highest possible level of legal representation.  We will treat you with dignity and compassion.  We will always return your calls and emails and take the time to inform you of the progress of your case and answer all of your questions.  Most importantly, we are not afraid to win!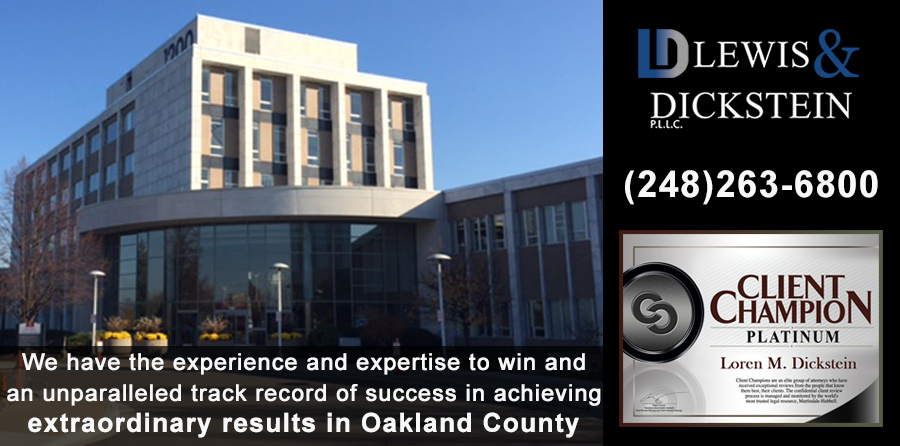 Decades of Experience
Track Record of Avoiding Jail and Convictions
Nationally Honored and Recognized –

SuperLawyer – Thomson Reuters
10.0 Superb – Avvo
AV Preeminent – Martindale-Hubbell
Lead Counsel Rated – LawInfo
Client Distinction Award – LexisNexis
Top Attorneys in Michigan – As published in the New York Times and Crane's Detroit Business

Respected by Judges and Prosecutors
Passionate, Tenacious and Compassionate Representation
Call us today for a free consultation at (248) 263-6800 or complete a Request for Assistance Form and a seriously experienced criminal defense lawyer from Oakland County will promptly contact you directly.
6th Circuit Court – Oakland County
1200 N. Telegraph Road
Pontiac, MI 48341
(248) 858-0345
43rd District Court-Hazel Park
43 E. Nine Mile Rd.
Hazel Park, MI 48030
(248) 547-3034
43rd District Court-Ferndale
305 E. Nine Mile Rd.
Ferndale, MI 48220
(248) 547-8700
43rd District Court-Madison Heights
200 W. Thirteen Mile Rd.
Madison Heights, MI 48071
(248) 583-1800
44th District Court – Royal Oak
400 E. 11 Mile Road
Royal Oak, MI 48068
(248) 246-3600
45th District Court – Oak Park
13600 Oak Park Blvd.
Oak Park, MI 48237
(248) 691-7433
46th District Court – Southfield
26000 Evergreen Rd.
Southfield, MI 48076
(248) 796-5800
47th District Court – Farmington Hills
31605 W. Eleven Mile Road
Farmington Hills, MI 48336
(248) 871-2900
48th District Court – Bloomfield Hills
4280 Telegraph Rd.
Bloomfield Hills, MI 48302
(248) 647-1141
50th District Court – Pontiac
70 N. Saginaw
Pontiac, MI 48342
(248) 758-3800
51st District Court – Waterford
5100 Civic Center Drive
Waterford, MI 48329
(248) 674-4655
52nd District Court – Novi
48150 Grand River Ave.
Novi, MI 48374
(248) 305-6080
52nd District Court – Clarkston
5850 Lorac
Clarkston, MI 48346
(248) 625-4888
52nd District Court – Rochester Hills
700 Barclay Circle
Rochester Hills, MI 48307
(248) 853-5553
52nd District Court – Troy
520 W. Big Beaver Road
Troy, MI 48084
(248) 528-0400