The 44th District Court – Royal Oak and Berkley, Michigan
In early 2015, the city of Berkley merged its jurisdiction with the 44th District Court, before that time the court was just for the city of Royal Oak.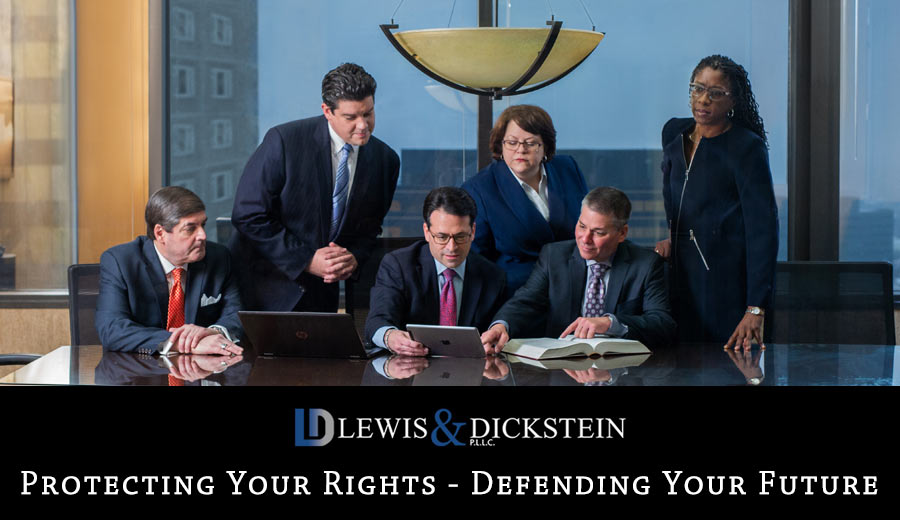 Lawyers Experienced With the 44th District Court in Royal Oak
The 44th District Court is located at 400 East Eleven Mile Road in Royal Oak, Michigan. Its jurisdiction covers the cities of Royal Oak and Berkley. The merger of the city of Berkley into this jurisdiction occurred in 2015. The City of Berkley had its own district court before that time, but it was closed and merged with Royal Oak, as a cost-cutting measure.
This court hears all traffic, felony, and misdemeanor offenses that occur in either Berkley or Royal Oak. Royal Oak and Berkley have thriving entertainment districts, so this court is extremely busy. There are two judges that serve this court. The judges have a reputation as being no-nonsense, but also fair.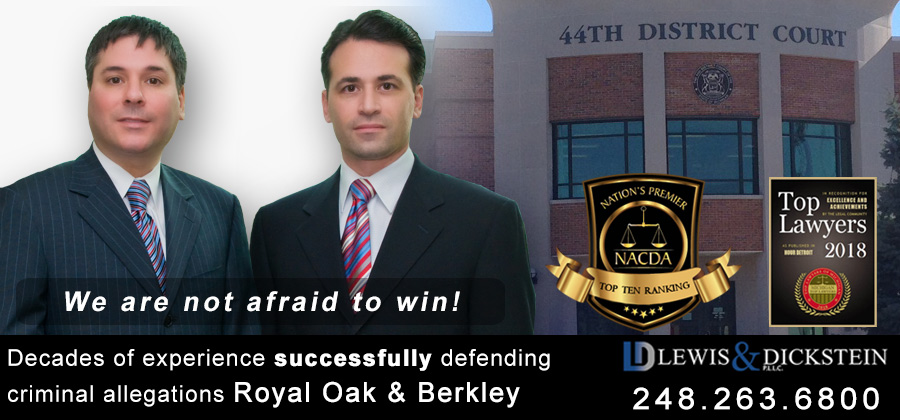 The 44th District Court handles misdemeanor offenses from start through sentencing. These offenses can include operating while intoxicated, OWI, DUI, retail fraud, credit card fraud, disorderly person, assault and battery, domestic violence, traffic offenses such as driving while license suspended (DWLS) and operating without a license, possession of marijuana and many others. Felony offenses are started at this court for a probable cause determination and then they are transferred to the Oakland County Circuit Court for trial. The offenses this court will hear can include 3rd offense operating while intoxicated, DUI, OWI, felonious assault, identity theft, weapons offenses, certain drug offenses, and many others, including criminal sexual conduct and murder. The court also has a Sobriety Court Program this is designed to help people with substance abuse problems.
The Judges of the 44th District Court:
Judge Jamie Wittenberg
Elected in November, 2008. He is the first new judge in Berkley in the last 18 years. Jamie received his undergraduate degree in public affairs from Indiana University, and his law degree from Wayne State University. While in law school he clerked for United States District Court Judge Bernard A. Friedman. After law school he worked as an Assistant Wayne County Prosecutor under Kym Worthy, and most recently at the Macomb County Prosecutor's Office under Eric Smith. As a prosecutor, Jamie handled a number of high profile homicide cases. When Judge Wittenberg officially took office on January 1, 2009, he became the youngest judge in Oakland County and the second youngest elected judge in the entire State of Michigan.
Judge Derek Meinecke
Elected to the 44th District Court in November, 2012. He received his undergraduate degree from Northwestern University in 1996 and his law degree from the Wayne State University Law School in 2000. Before his election to the 44th District Court, Judge Meinecke was an assistant prosecuting attorney in Oakland County, Michigan. He also served as a former clerk for retired 44th District Court Judge Daniel Sawicki.
Your Best Defense in Royal Oak District Court
If you are facing felony or misdemeanor charges in Royal Oak, Michigan, you will want lawyers with vast experience and a track record of success in the 44th District Court. If you call us, we will take the time to talk with you, answer all of your questions, and address each of your concerns. We will find a way to help you.
Call us today at (248) 263-6800 for a free consultation, or complete a Request for Assistance Form and we will contact you promptly.
We will find a way to help you and, most importantly,
we are not afraid to win!