What You Need to Know About Unlawful Purchase of a Firearm
Firearm cases are taken very seriously in Michigan, and defendants face harsh penalties for illegal firearms. If law enforcement accuses you of purchasing an illegal firearm, you need a zealous criminal defense attorney by your side.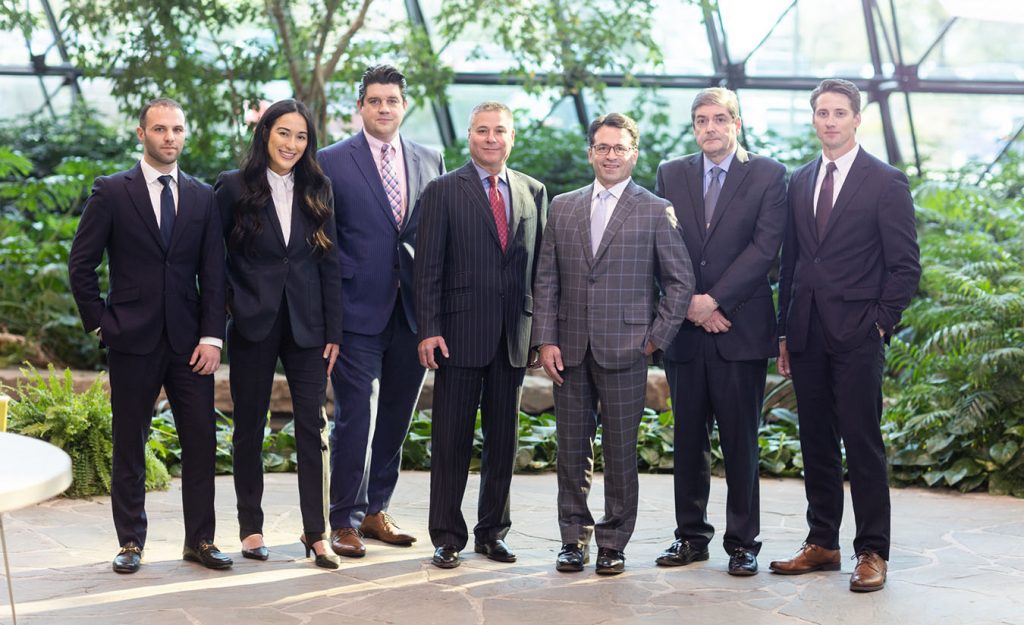 Crime of Unlawful Purchase of a Firearm
Under Michigan law, MCL 750.224b, individuals are prohibited from making, manufacturing, transferring, or possessing a short-barreled shotgun or rifle. However, there are exceptions to the Unlawful Purchase of a Firearm law for short-barreled shotguns that are legal under federal law. Michigan criminal statute, MCL 750.224c, further prohibits the manufacturing, distribution, sale, or use of armor-piercing ammunition.
Michigan law, MCL 750.224e, prohibits manufacturing, selling, distributing, or possessing a semiautomatic firearm modified into a fully automatic firearm. It also prohibits showing someone else how to modify a gun to make it automatic. In Michigan, a fully automatic firearm loads successive cartridges into the magazine without renewed pressure on the trigger between discharges.
Penalties for Unlawful Purchase of a Firearm
In Michigan, possessing a short-barreled shotgun is a felony punishable by up to five (5) years in prison, five (5) years of probation, and a fine of up to $2,500.
Using armor-piercing ammunition or possessing a fully automatic firearm converted from semiautomatic carries up to four (4) years in prison. Showing someone how to convert a firearm to an automatic weapon is also a felony punishable by up to four years in prison.
The consequences of a conviction for an Unlawful Purchase of a Firearm are harsh and long-lasting. In addition to punishment by the court, you will likely face damage to your reputation, family, civil rights, and ability to remain in or obtain gainful employment. These consequences can be life-changing and detrimental to any person's future. Ensuring you take the time to retain an experienced attorney can be all the difference between serving a lengthy prison term and reaching a fair resolution for your case. A Michigan felony conviction permanently revokes your Second Amendment rights under federal law.

Individuals Prohibited from Purchasing Firearms
Under Michigan law, the following individuals are prohibited from purchasing firearms, even if the gun is a legal weapon:
Convicted Felons: Those who have not yet had their gun rights restored can face additional felony charges for purchasing or attempting to purchase a firearm. "Convicted felons" include those who have not yet satisfied all of the court-ordered conditions imposed by a judge at sentencing. It can also include those who have not yet waited for the duration required after satisfying all ordered terms of their prior sentence.
Minors: Those under 18 years old are not legally allowed to purchase firearms in Michigan. The Court may look at the minor's criminal record or lack thereof, whether other crimes are involved, and other factors when determining whether to charge a minor with Unlawful Purchase of a Firearm if they purchase or attempt to purchase a firearm.
Persons Subject to Court Orders: Persons prohibited from possessing or purchasing a firearm as part of a condition of a protective order, bond order, or probation order cannot legally buy or own a gun. In these cases, the prohibited individual could face multiple charges for purchasing or attempting to purchase a firearm while under the court's orders.
Others: People with a prior involuntarily commitment to a mental institution or dishonorably discharged from the U.S. Armed Forces are also not legally allowed to own or purchase firearms in Michigan.
Prohibited People in Possession of an Inoperable Firearm
It does not matter if the firearm is inoperable. If a prohibited person possesses or buys an inoperable gun, they can still face felony Unlawful Purchase of a Firearm charges. If you are a person prohibited from purchasing a firearm, you need an attorney to stand up for your rights and fight for you in state or federal court to receive the best available resolution for your case.
Purchasing an Illegal Firearm in Michigan
Purchasing an illegal firearm can also be grounds for felony charges in Michigan. Purchasing or attempting to purchase any of the following can result in felony charges:
Automatic Weapons, Machine Guns, Short-Barreled Rifles, and Short-Barreled Shotguns: purchasing these weapons, converting legal weapons into these illegal weapons, and possessing components for those conversions can all be charged as a felony in Michigan.
Armor-Piercing Ammunition, Mufflers, and Silencers: Purchasing and possessing equipment that goes with a firearm is a felony. Simply having the illegal device can be sufficient grounds for felony charges, even if they don't possess a gun.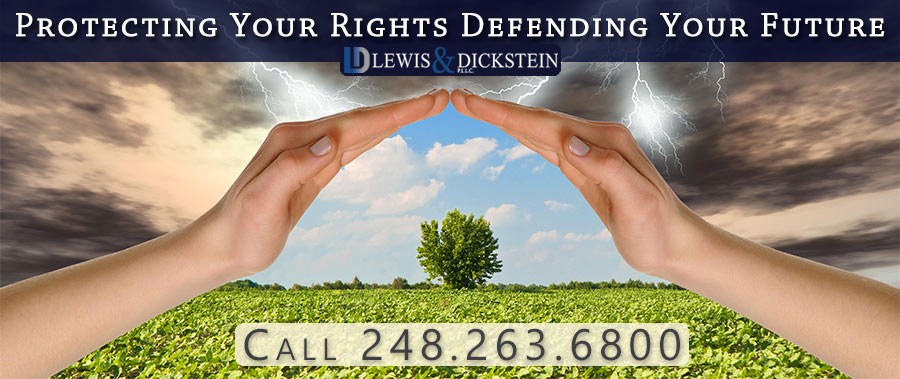 Experienced Michigan Firearm Criminal Defense Attorneys
The reputable, respected, and highly experienced defense attorneys for firearms charges with LEWIS & DICKSTEIN, P.L.L.C. have successfully represented thousands of clients on felony and misdemeanor firearm charges, including Unlawful Purchase of a Firearm, in Oakland, Macomb, Wayne, Washtenaw, and Livingston Counties and throughout Michigan, including federal courts. Our firm has a reputation for being committed to the fearless pursuit of our client's rights and freedoms. We provide the highest-grade, fearless, and robust defense while providing close personal attention and care to each client at an affordable rate.
Call us today at (248) 263-6800 for a free consultation or complete a Request for Assistance Form. We will contact you promptly and find a way to help you.
We will find a way to help you and, most importantly,
we are not afraid to win!