Washtenaw County Criminal Defense Attorneys
If you are charged with a felony or misdemeanor in Washtenaw County, your best defense is with a Criminal Defense Attorney who is known and respected throughout Michigan for getting extraordinary results, no matter what it takes.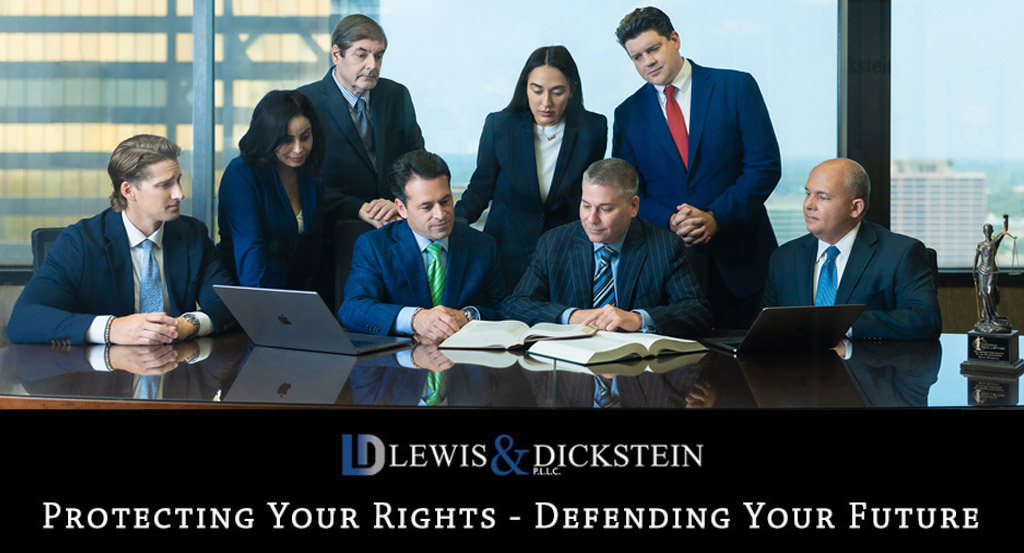 Decades of Experience Winning in Washtenaw County
The Criminal Defense Team with LEWIS & DICKSTEIN, P.L.L.C. has decades of experience successfully handling felony and misdemeanor cases throughout Washtenaw. Our Washtenaw County defense attorneys have a proven track record of achieving highly favorable results.
When the stakes are high, and there is no room for errors and false promises, LEWIS & DICKSTEIN, P.L.L.C. is the law firm of choice to defend your rights and protect your future.
Washtenaw County is one of the more affluent counties in Michigan. It is located in southeast Michigan. Its 27 cities, villages, and townships are home to about 354,000 citizens. Some of the bigger cities include Ann Arbor and Ypsilanti. Washtenaw County is home to two of Michigan's largest universities – the University of Michigan in Ann Arbor and Eastern Michigan University in Ypsilanti.
Because of the county's size and the community's wealth, the Washtenaw County Prosecutor's Office is tough on crime and known for its experienced, skilled prosecutors. Many lawyers, many of whom have offices near the court, are known for being weak and ineffective because they manipulate their clients to enter unfavorable plea bargains instead of fighting for the best possible result. The defense attorneys who get the most favorable deals, the most lenient sentences, and the most frequent dismissals are those that are a credible threat to the prosecutor's case.

Washtenaw County Circuit and District Courts
There is one circuit court in Washtenaw County. The Washtenaw County Circuit Court is 101 E. Huron St., PO Box 8645, Ann Arbor, MI 48107-8645, (734) 222-3270. The three district courts are the 14A District Court, the 14B District Court, and the 15th District Court.
The 14A District Court handles all cases arising in Washtenaw County except those within the City of Ann Arbor and Ypsilanti's Township. The court is located at 4133 Washtenaw, Ann Arbor, MI 48108. The 14B District Court processes all cases arising in Ypsilanti Township. The 15th District Court is located in downtown Ann Arbor and handles all matters arising within Ann Arbor.
What types of cases do the Circuit and District Courts handle?
The Washtenaw County Circuit Court handles all felony cases in Washtenaw County, including but not limited to felony OWI and Retail Fraud, Felonious Assault, Weapons Charges, Possession and Delivery of Controlled Substances, Homicide, Fraud, Embezzlement, Uttering and Publishing, Carrying Concealed Weapon (CCW), felony Probation Violation and many more.
The district courts hear all traffic and misdemeanor cases including, but not limited to, misdemeanor Retail Fraud and Operating While Under the Influence, OWI, DUI, Assault and Battery, Possession of Drugs, Larceny, Driving While License Suspended (DWLS), Reckless Driving, misdemeanor Violation of Probation (VOP) and more.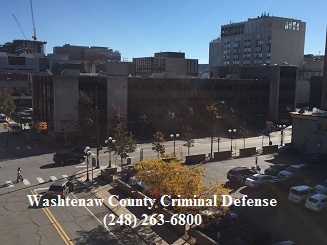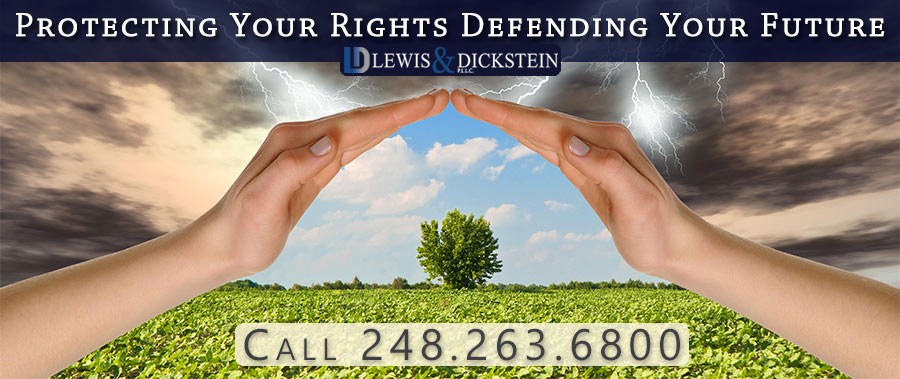 Washtenaw County Criminal Defense Lawyers
If you face felony or misdemeanor charges, you need the strongest, most effective Washtenaw County criminal defense attorneys to help you avoid a conviction and jail if possible. Regardless of whether you are looking for an attorney to get you the best possible plea bargain or sentence or looking for an aggressive defense lawyer to win at trial, it would be best if you had the experienced and nationally recognized defense lawyers with LEWIS & DICKSTEIN, P.L.L.C. to help you.  
Call us today at (248) 263-6800 for a free consultation or complete an online Request for Assistance Form. We will contact you promptly and find a way to help you.
We will find a way to help you and, most importantly,
we are not afraid to win!