Washtenaw County Criminal Defense Lawyers
Washtenaw County Criminal Defense Attorneys with a Track Record for Successfully Handling Felony and Misdemeanor Cases in Washtenaw County Circuit Court and the Various Washtenaw County District Courts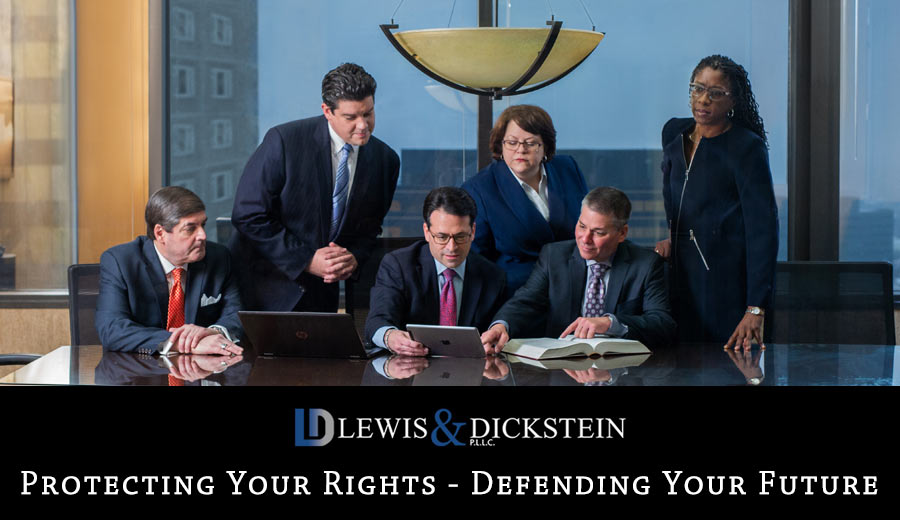 The defense team with LEWIS & DICKSTEIN, P.L.L.C. practices in Washtenaw County courts daily. These Washtenaw County criminal defense lawyers are nationally recognized for their passionate representation of clients in the Washtenaw County Circuit Court and the various Washtenaw County District Courts.
The consequences of a criminal conviction can be life-changing in a tragic way. Our expertise is standing between our clients and the prosecution and providing the protection and defense they deserve. When other lawyers may be afraid to stand up and do whatever is necessary to get the best possible outcome, we will not let anything stand in our way.
Aggressive and Effective Representation
The Washtenaw County criminal attorneys with LEWIS & DICKSTEIN, P.L.L.C. are dedicated to the passionate, tenacious, and compassionate representation of those charged with a felony or misdemeanor in Washtenaw County, Michigan. We have decades of experience successfully defending criminal allegations, and we are adept at handling all aspects of criminal matters from pre-charge, charge, trial, appeal, probation violation, and post-conviction motions.
We know that the consequences to clients and their families due to criminal charges can be life-changing, and we will do whatever is necessary to obtain the best possible result. It is for precisely this reason that our Washtenaw County criminal lawyers stop at nothing to protect our clients from being over-prosecuted, falsely prosecuted, or from being taken advantage of by a prosecutor or a judge who does not care enough to consider our client's personal situation adequately. We put forth our best possible effort in each of our cases, and our highest priority is to achieve a dismissal of all charges if possible. The level of experience, dedication, and zealousness you will find with LEWIS & DICKSTEIN, P.L.L.C. is unmatched.
If you trust LEWIS & DICKSTEIN, P.L.L.C. with your defense, you will have a team of defense lawyers, experienced paralegals, experts from multiple fields, and veteran private investigators. They will all collaborate on your case. We can out-work, out-think, and outmaneuver solo practice and general practice defense lawyers, because we have the collective efforts of each member of our team working in unison.

We Can Help You
If you or someone you love is charged or accused of committing a crime in Washtenaw County, please call us for a free consultation and confidential case evaluation. You do not want to settle for a substandard lawyer or someone who is all talk with no action. If you trust LEWIS & DICKSTEIN, P.L.L.C. to work with you on your case, we will not just fight for you; we will fight to win!
The Courts in Washtenaw County Include:
Washtenaw County Circuit Court
101 E. Huron St.,
Ann Arbor, MI 48104
This Court handles all felony cases in Washtenaw County.
14A District Court
4133 Washtenaw,
Ann Arbor, MI 48108
This Court handles all misdemeanor cases arising in Washtenaw County except those within the City of Ann Arbor and the Township of Ypsilanti
14B District Court
7200 S. Huron River Dr.
Ypsilanti, MI 48197
This Court handles all misdemeanor cases for the Township of Ypsilanti
15th District Court
301 E. Huron St.,
Ann Arbor, MI 48107-8650
This Court handles all misdemeanor cases for the City of Ann Arbor
Washtenaw County Prosecutors and Police
The Washtenaw County Prosecutor's Office is known for being almost militant in its prosecution of cases regardless of whether there is substantial evidence of a person's guilt. We are frequently asked when potential new clients come to meet with us for the first time, "Why are they going after me like this?" The truth is that they go after all cases like they are capital offenses. Although at first, it may seem like this is a good thing for Washtenaw County residents, the downside is tragic. Often, innocent people are wrongfully charged, and people are overcharged in Washtenaw County. The Washtenaw County Prosecutor is very reluctant to consider any possibility that a charge may be incorrect.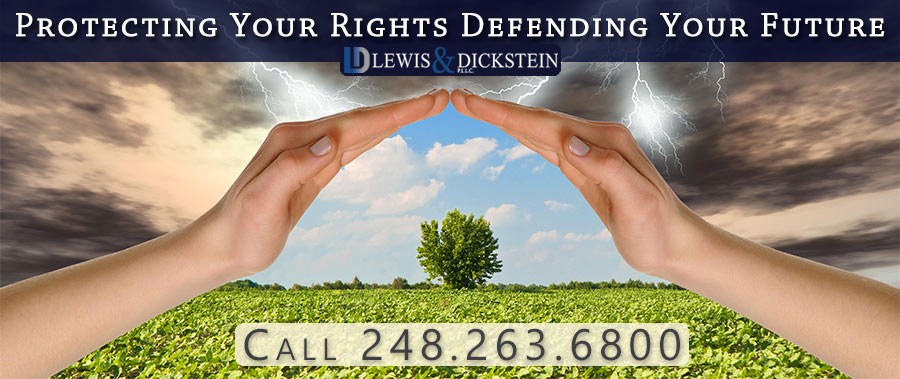 The Best Plan for Your Defense
We believe that building relationships and establishing an excellent reputation with Washtenaw County judges, Washtenaw County prosecutors, and court staff. The mutual respect held between LEWIS & DICKSTEIN, P.L.L.C., the Courts, and the prosecutor's office help us achieve the best possible results for our clients. Through many years of aggressive and successful criminal defense work, we have built reputations as being highly successful, tirelessly zealous, and consistently effective. Our reputation and prior success in the Washtenaw County courts have allowed us to achieve results for clients that many of the best Washtenaw County criminal attorneys would not have been able to achieve.
Call us today at (248) 263-6800 for a free consultation, or complete a Request for Assistance Form and we will contact you promptly.
We will find a way to help you and, most importantly,
we are not afraid to win!

Washtenaw County Criminal Charges
There are hundreds of types of felony cases that are handled in the Washtenaw County Circuit court. Just a few examples of felony cases that have been successfully handled by the Washtenaw County Criminal Defense Attorneys with LEWIS & DICKSTEIN, P.L.L.C. include:
Third Offense OWI/DUI/DWI/Drunk Driving
OWI Causing Serious Injury or Death
Retail Fraud First Degree
Criminal Sexual Conduct
Felonious Assault
Domestic Violence and Domestic Violence Third Offense
Felony Firearm
Assault with Intent to Do Great Bodily Harm
Homicide (murder, manslaughter and negligent homicide)
PWID (Possession with Intent to Deliver) a Controlled Substance (heroin, cocaine, etc…)
Possession with Intent to Deliver or Manufacture of Marijuana or other Controlled Substance)
Medical Marijuana Charges
Embezzlement
Larceny from a Person or Larceny from a Building
Armed and Unarmed Robbery
Bank Robbery
Assault with Intent to Rob While Armed and Unarmed
No Account Check
Nonsufficient Funds Check
Child Support Felony – Refuse or Unable to Pay
CCW (Carrying a Concealed Weapon)
Bookmaking
RICO
Conspiracy to Commit a Felony
Home Invasion First and Second Degree
Breaking and Entering
Child Abuse First, Second and Third Degree
Vehicular Homicide
Arson of Real Property
Arson of Personal Property
Attempt to Commit a Felony
Possession of Child Pornography
Malicious Destruction of Property
Escape from Jail or Prisons
Felony Violation of Probation
Failure to Register as a Sex Offender