Who is the Best Defense Attorney Practicing in Washtenaw County?
If you are accused of committing a felony or misdemeanor in Washtenaw County, you will want to hire the best lawyer you can get to protect and defend you in court.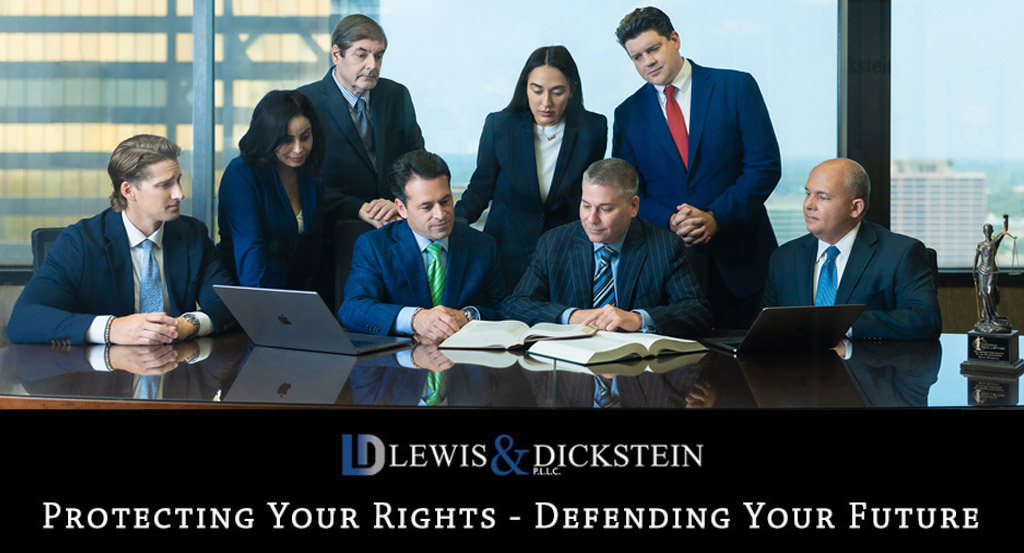 The Best Defense Lawyer in Washtenaw County is a Personal Choice
When prospective clients meet with LEWIS & DICKSTEIN, P.L.L.C. on a Washtenaw County felony or misdemeanor charge, they frequently ask, "who is the best Washtenaw County defense attorney?" or "who is the most experienced Washtenaw County lawyer?" It is fair to say that this is an impossible question because the opinion of who is the "greatest" or "best" is subjective. Many Washtenaw County lawyers may feel they are the best or claim they are the most experienced, but their track record and reputation do not support that opinion.
Why hire LEWIS & DICKSTEIN, P.L.L.C. for your Washtenaw County case?
The lawyers with LEWIS & DICKSTEIN, P.L.L.C. are widely known to be among the most effective and successful criminal defense attorneys practicing in Washtenaw County. Our attorneys have a reputation with Washtenaw County judges and prosecutors for their tenacious, effective, and result-oriented representation. Our team of defense attorneys has national recognitions and awards, which memorialize our commitment to providing the highest possible level of service. You will be able to count on excellent communication, including the prompt response to every phone or email message. We will tirelessly and fearlessly fight to defend our clients. We appear routinely appear in courts throughout Washtenaw County, including:
14A District Court – Processes all cases in Washtenaw County except those within the City of Ann Arbor (15th District) and the Township of Ypsilanti (14B District)

4133 Washtenaw
Ann Arbor, MI 48108
14A-2 District Court

415 W Michigan Avenue
Ypsilanti, MI 48197
14A-3 District Court

122 S Main Street
Chelsea, MI 48118
14A-4 District Court

1000 N Maple Road
Saline, MI 48176
14B District Court

Processes all cases in the Township of Ypsilanti
7200 S Huron River Drive
Ypsilanti, MI 48197
15th District Court

Processes all cases in the City of Ann Arbor
301 E Huron
Ann Arbor, MI 48104
If you are accused of committing a criminal offense in Washtenaw County, you owe it to yourself to talk to us regarding the case. We will be able to help put matters in perspective, identify a winning strategy for your case, and find a way, if possible, to keep you out of jail and without a conviction. If any criminal defense firm can help you, we can.

Free Consultations and Confidential Case Evaluations
We offer free consultations to anyone who has a misdemeanor or felony charge or is accused of committing a crime in Washtenaw County. Give us the opportunity to discuss your case with you and find a way to help. Your life, liberty, family, freedom, and happiness are important, and you should not trust your fate to the attorney who is the lowest bidder. Attorneys are not the same, and we would like an opportunity to show you what we can offer that distinguishes the exceptional representation provided by LEWIS & DICKSTEIN, P.L.L.C.
Call us today at (248) 263-6800 for a free consultation or complete a Request for Assistance Form. We will contact you promptly and find a way to help you.
We will find a way to help you and, most importantly,
we are not afraid to win!