Who is the best Washtenaw County defense attorney?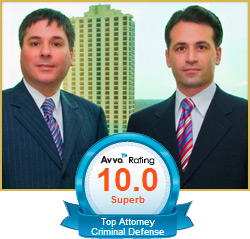 When prospective clients meet with LEWIS & DICKSTEIN, P.L.L.C. on a Washtenaw County felony or misdemeanor charge, they frequently ask, "who is the best Washtenaw County lawyer?," or "who is the most experienced Washtenaw County lawyer?" It is fair to say that this is an impossible question to answer because the opinion of who is the "greatest" or "best" is subjective. Many Washtenaw County lawyers may feel they are the best or claim they are the most experienced but their track record and their reputation does not support that opinion.
When it comes to having a reputation as being among the most effective and successful criminal defense attorneys in Washtenaw County, LEWIS & DICKSTEIN, P.L.L.C. is renowned among judges, prosecutors and other defense attorneys for their tenacious, effective and result oriented representation. Our team of defense attorneys has national recognitions and awards which memorialize our commitment to providing the highest possible level of service.

If you are being accused of committing a criminal offense in Washtenaw County, you owe it to yourself to talk to us regarding the case. We will be able to help put matters in perspective, identify a winning strategy for your case, and find a way, if possible, to keep you out of jail and without a conviction. If any criminal defense firm can help you, we can.
Free Consultations and Confidential Case Evaluations
We offer free consultations to anyone who has a misdemeanor or felony charge or is accused of committing a crime in Washtenaw County. Call us at (248) 263-6800 and ask to speak to a criminal law specialist. Complete a Request for Assistance Form and we will promptly contact you.

"We will find a way to help you and, most importantly, we are not afraid to win!"
– Lewis & Dickstein

How our Washtenaw County Criminal Defense Attorneys Help You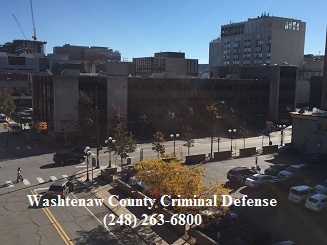 There is not one key to a defense lawyer's success for a client. Truly effective criminal defense only happens when a multitude of different factors come together in the defense of a client with a felony or misdemeanor charge in Washtenaw County. This is what we bring to the table:
Thorough interview with the client. Our theory is the better we know you, the better we can defend you.
Thorough investigation of the facts. It is our job to know your case better than anyone else.
Thorough investigation of the law. With decades of experience winning cases on legal issues, we will find any law, court rule, rule of evidence or statute that can be used to create a defense, get the charges dismissed, gain an advantage in bargaining for a resolution, or maximizing our chances of winning at trial.
Use of seasoned, credible experts. In many cases, expert testimony on scientific, medical or highly technical aspects of a case can help prove a client's defense.
Fearless, tenacious and tireless representation. We will stop at nothing to get you the best possible outcome of your case. There is no judge or prosecutor that we find to be intimidating and we will unconditionally fight to protect you.
Compassion and empathy. Good people make mistakes and false accusations are made by law enforcement. No matter your situation, the staff and defense lawyers with LEWIS & DICKSTEIN, P.L.L.C. will treat you with dignity and respect.
Good communication. Anyone charge with a crime will naturally be stressed and anxious. Your lawyer should be a source of strength and comfort. When you call or email us, you will get a prompt response.
Experience. We have decades of experience defending felony and misdemeanor charges in Washtenaw County and a track record of unparalleled success.
Unique Team Approach. When you hire LEWIS & DICKSTEIN, P.L.L.C., you get a team of defense lawyers and seasoned support staff who will work in unison to provide you the best defense possible.
Call us today at (248) 263-6800 and we will do our best to find a way to help you.