Wayne County Retail Fraud Defense Attorneys
Retail Fraud, also known as Shoplifting, is a common charge in Michigan. Most people who are charged with Retail Fraud are good, honest people who either acted thoughtlessly or out of character.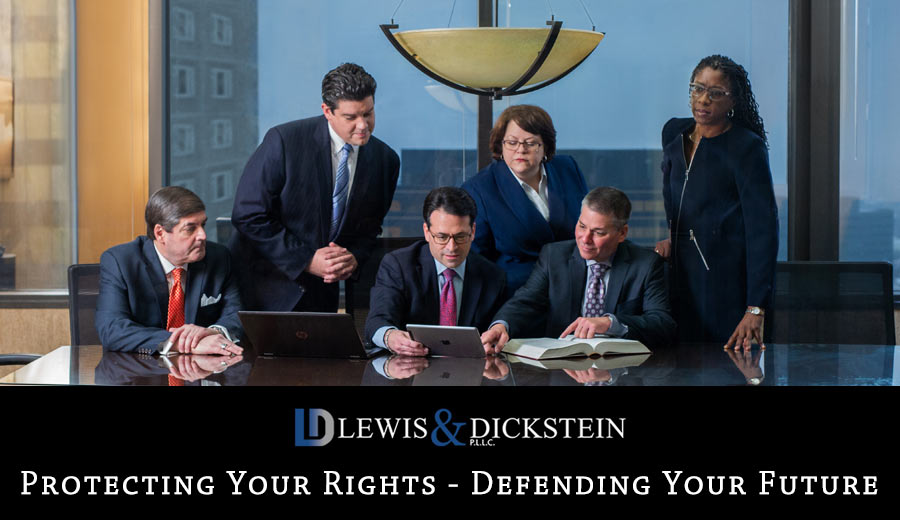 Retail Fraud is Generally Not a Crime of Dishonesty
It is a myth that people who shoplift must have poor character or are dishonest people. The fact is that most individuals who are charged with or arrested for retail fraud have the following characteristics:
employed or running a home,
educated (many with college and professional degrees),
adequate resources to pay for the merchandise,
minimal or no prior criminal history,
under high stress or anxiety, and
not good at sharing feelings or responsibilities with others.
While representing countless clients over the past several decades, the defense attorneys with LEWIS & DICKSTEIN, P.L.L.C. have almost universally found clients charged with shoplifting are good, honorable people who made a one-time mistake. A distracted person or someone under stress can mistakenly take something from a store or past a cash register without even realizing it. Harsh sentences, such as jail, do nothing to help defendants in this position, and a good attorney will do whatever is necessary to make sure a client is treated fairly and not unduly penalized. It is the lawyer's job to persuade a judge at a sentencing hearing to focus on rehabilitation, not punishment.
Defenses to Retail Fraud Charges in Wayne County
Many retail fraud felony and misdemeanor charges result from misunderstandings or loss prevention officers who misinterpret a situation. People are not perfect and simple mistakes can easily be made. For example, a woman in a store may inadvertently place her purse on a small item and not realize it is there when she checks out of the store. Every case is different, and if you call LEWIS & DICKSTEIN, P.L.L.C. for a free consultation, we will take the time to listen to your version of the incident, answer all of your questions, and address each of your concerns. We will work with you to develop a winning strategy. A person who makes a genuine mistake while in a store is not guilty of Retail Fraud.

What is Retail Fraud in Wayne County, Michigan?
Retail Fraud, or shoplifting, is probably not exactly what you might think. Retail Fraud includes stealing merchandise from a store that is offered for sale to the general public; however, "stealing" is broadly defined. Under Michigan law, stealing includes moving an item with the intent to deprive a store of an item's full purchase price. Any movement is enough. An attempt to leave the store is not necessary for Retail Fraud. Additionally, changing a price tag would constitute retail fraud as well.
Penalties for Retail Fraud in Wayne County, Michigan
Retail Fraud 1st Degree is a felony punishable by up to 5 years in prison and up to 5 years on probation. Retail Fraud 2nd Degree is a misdemeanor with a maximum sentence of 1 year in jail and up to 2 years of probation. Retail Fraud in the 3rd Degree is a misdemeanor carrying a possible 93 days in jail and up to 2 years on probation.
To discourage people from stealing from stores and then reselling stolen merchandise, Michigan enacted a law called Organized Retail Fraud. Organized Retail Fraud is a felony that carries up to 5 years in prison, a fine of $5,000, or both. In most cases, organized retail shoplifting involves a group of people working together to steal merchandise to resell for profit.
How to Avoid a Conviction and Jail
Judges and prosecutors operate on the assumption that anyone charged with retail fraud is a thief that needs to be punished. This assumption is most frequently not accurate. A top retail fraud defense attorney will need to take the time to learn about their client so that he can help a judge or prosecutor understand that the individual is not a thief or a dishonest person. It takes a lawyer with a strong reputation to convince a judge that his or her client made a genuine mistake or that an incident may have been stress-induced, as opposed to an act of greed. If a prosecutor can be persuaded, it may be possible to get charges dismissed or reduced. Although many people are incarcerated for Retail Fraud in Michigan, a veteran defense specialist can frequently convince a judge not to order jail time.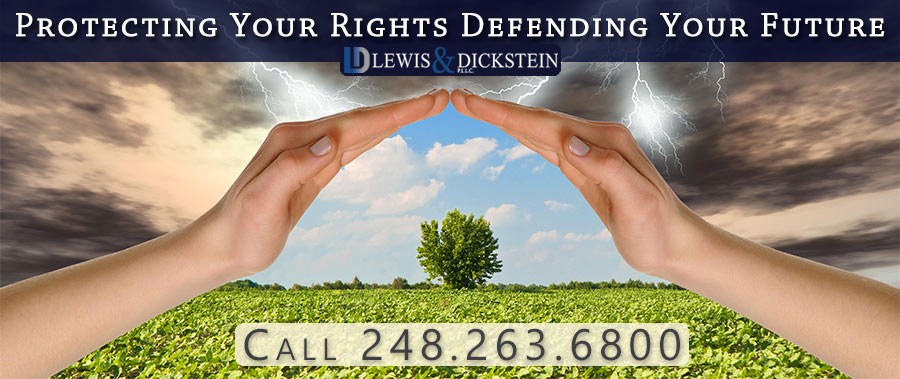 Retail Fraud and Immigration
When someone who is not a United States citizen, such as a resident alien, Green Card holder, or someone on a work or school visa is convicted of retail fraud, there are likely to be immigration consequences. Under immigration laws, Retail Fraud is considered a crime of "moral turpitude," and it can trigger deportation or prevent someone from obtaining U.S. citizenship. In these cases, it is critical to have a lawyer who is extremely familiar with retail fraud defense and the various ways to avoid a conviction.
Your Best Defense to Retail Fraud in Wayne County
The defense attorneys with LEWIS & DICKSTEIN, P.L.L.C. have decades of experience successfully defending clients charged with felony and misdemeanor retail fraud. We have a team of lawyers who collaborate on every case and work with experts, such as psychologists and experts in these matters. Our attorneys have an unparalleled track record of winning in these cases, persuading prosecutors to reduce or dismiss charges, and achieving sentences without jail or prison.  If you work with our firm, you can expect that we will return all calls and emails promptly. We are not afraid to win, and we will do everything possible to achieve the best result in your case.
Call us today at (248) 263-6800 for a free consultation, or complete a Request for Assistance Form and we will contact you promptly.
We will find a way to help you and, most importantly,
we are not afraid to win!

Wayne County Courts
Frank Murphy Hall of Justice
Wayne County Circuit Court
1441 St. Antoine St.
Detroit, MI 48226
(313) 224-5261
3rd Circuit Court – Juvenile Division
Lincoln Hall of Justice
1025 E. Forest Ave.
Detroit, MI 48207
(313) 833-5600
16th District Court
Serving City of Livonia
32765 Five Mile Rd.
Livonia, MI 48154
(734) 466-2500
17th District Court
Serving Township of Redford
15111 Beech-Daly Rd.
Redford, MI 48239
(313) 387-2790
18th District Court
Serving City of Westland
36675 Ford Rd.
Westland, MI 48185
(734) 595-8720
19th District Court
Serving City of Dearborn
16077 Michigan Ave.
Dearborn, MI 48126
(313) 943-2060
20th District Court
Serving City of Dearborn Heights
25637 Michigan Ave.
Dearborn Heights, MI 48125
(313) 277-7480
21st District Court
Serving City of Garden City
6000 N. Middlebelt Rd.
Garden City, MI 48135
(734) 793-1680
22nd District Court
Serving City of Inkster
26279 Michigan Ave.
Inkster, MI 48141
(313) 277-8200
23rd District Court
Serving City of Taylor
23365 Goddard
Taylor, MI 48180
(734) 374-1334
24th District Court
Serving Cities of Allen Park and Melvindale
6515 Roosevelt Rd.
Allen Park, MI 48101
(313) 928-0535
25th District Court
Serving Cities of Ecorse, Lincoln Park, and River Rouge
1475 Cleophus
Lincoln Park, MI 48146
(313) 382-8603
27th District Court
Serving Cities of Wyandotte and Riverview
2015 Biddle Ave.
Wyandotte, MI 48192
(734) 324-4475
28th District Court
Serving City of Southgate
14720 Reaume Parkway
Southgate, MI 48195
(734) 258-3068
29th District Court
Serving City of Wayne
34808 Sims Ave.
Wayne, MI 48184
(734) 722-5220
30th District Court
Serving City of Highland Park
12050 Woodward Ave.
Highland Park, MI 48203
(313) 252-0300
31st District Court
Serving City of Hamtramck
3401 Evaline Ave.
Hamtramck, MI 48212
(313) 800-5248
32A District Court
Serving City of Harper Woods
19617 Harper Ave.
Harper Woods, MI 48225
(313) 343-2590
33rd District Court
Serving Cities of Trenton, Gibralter, Woodhaven, Rockwood, and Flat Rock, and Townships of Brownstown, and Grosse Ile
19000 Van Horn
Woodhaven, MI 48183
(734) 671-0201
34th District Court
Serving Cities of Romulus and Belleville, and the Townships of Sumpter, Van Buren and Huron
11131 Wayne Rd.
Romulus, MI 48174
(734) 941-4462
35th District Court (D35)
Serving Cities of Northville and Plymouth and the Townships of Northville, Plymouth and Canton
660 Plymouth Rd.
Plymouth, MI 48170
(734) 459-4740
36th District Court (D36)
Serving City of Detroit
421 Madison St.
Detroit, MI 48226
(313) 965-2200
Grosse Pte. Municipal Court
Serving City of Grosse Pointe
17147 Maumee
Grosse Pointe, MI 48230
(313) 343-5262
Grosse Pte. Farms Municipal Court
Serving City of Grosse Pointe Farms and City of Grosse Pointe Shores
90 Kerby Rd.
Grosse Pte. Farms, MI 48236
(313) 885-2104
Grosse Pte. Farms Municipal Court
Serving City of Grosse Pointe Farms and City of Grosse Pointe Shores
Grosse Pte. Shores Division
795 Lakeshore Dr.
Grosse Pte. Shores, MI 48236
(313) 881-5503
Grosse Pte. Park Municipal Court
Serving City of Grosse Pointe Park
15115 E. Jefferson Ave.
Grosse Pte. Park, MI 48230
(313) 822-3535
Grosse Pte. Woods Municipal Court
Serving City of Grosse Pointe Woods
20025 Mack Plaza Drive
Grosse Pte. Woods, MI 48236
(313) 343-2455