Michigan's Premier White-Collar Criminal Defense Law Firm
The Defense Team with LEWIS & DICKSTEIN, P.L.L.C. is well known for its experience in all aspects of federal and state white-collar criminal defense matters.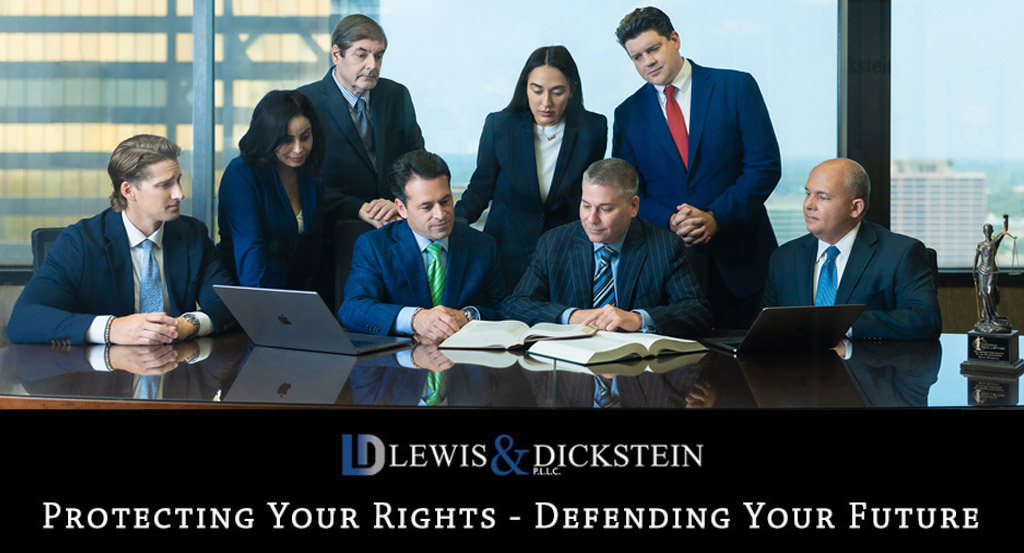 A Unique Team Approach Has Produced an Unparalleled Track Record of Success in Court
The LEWIS & DICKSTEIN, P.L.L.C. team of defense attorneys, including trial lawyers and litigators, widely recognized for their courtroom skills and negotiating prowess. Our white-collar criminal defense attorneys can respond immediately to a client when notified of a criminal investigation or an arrest, search warrant, federal or state grand jury subpoena, or asset forfeiture. We protect businesses, organizations, and individuals facing criminal investigations. We have defended clients facing criminal racketeering charges, tax fraud, mail and wire fraud, healthcare fraud, bank fraud, public corruption, and environmental crimes. Collectively, we have tried, investigated, negotiated, and resolved matters for thousands of clients.
Decades of experience planning meticulously, preparing, and winning in court have resulted in well-deserved credibility and respect among prosecutors and judges. Our lawyers' ability to manage crises in high-stakes investigations and extensive trial experience in federal and state courts frequently result in extraordinary outcomes for our clients.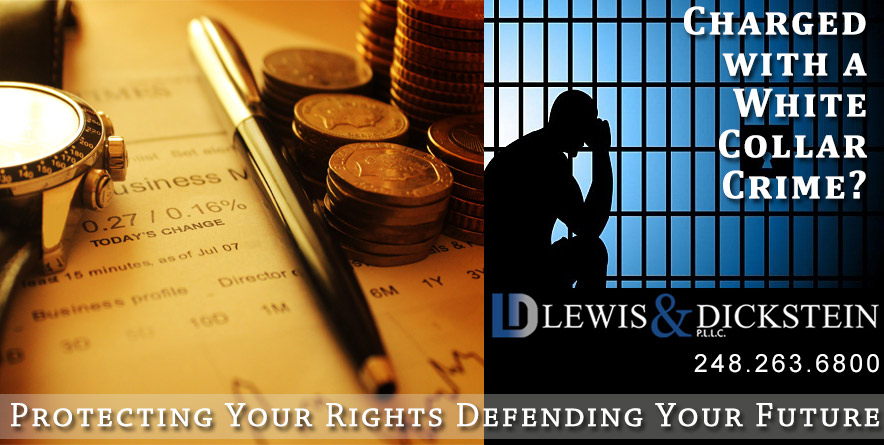 What is white-collar crime?
White-collar crimes are non-violent crimes committed for financial gain by people in business or by business entities. Such crimes often involve sophisticated cover-up schemes. As a result, such crimes often involve a network of people using their administrative, financial, and technological skills to orchestrate criminal activity against consumers, company owners, and financial institutions. Although white-collar crimes are most often prosecuted in federal court, the Michigan Attorney General and various prosecutors throughout Michigan also handle these investigations and prosecutions.
Our white-collar criminal defense attorneys bring to the table successful experience in government investigations and complex criminal matters involving:
Securities fraud charges
Mail fraud charges
Embezzlement
Insider trading charges
Bank fraud charges
Money laundering charges
Foreign Corrupt Practices Act
Asset forfeiture
Tax fraud charge
Antitrust violation accusations
Environmental torts
Exporting issues
RICO violations
Extortion charges
Conspiracy charges
Penalties for White-Collar Criminal Convictions
Direct and Indirect Consequences of a White-Collar Criminal Conviction
White-collar criminal convictions can result in prison time and significant fines. They can also permanently ruin a person's reputation, destroy their business, and harm their professional and personal relationships. Felony convictions involving white-collar offenses can also result in losing a professional license and the inability to obtain credit. For individuals who are not U.S. Citizens, immigration consequences, such as deportation, are an imminent concern.

Why should I hire a top-rated white-collar criminal defense attorney if I am facing charges?
You do not want to trust your fate to the lowest bidder or an attorney that does not have a proven track record of successfully defending clients with complex finance-related charges. Any mistake made while you're under investigation or after you are charged can harm your future. The Defense Team at LEWIS & DICKSTEIN, P.L.L.C. has an intimate understanding of how the state and federal legal system works in Michigan. We know what evidence to look for and how to build a rock-solid defense to white-collar charges.
When so much is at stake, people charged with white-collar crimes throughout Michigan regularly consult with us. Our attorneys will not rest until justice is served. In case after case, we have successfully delivered favorable verdicts and plea deals.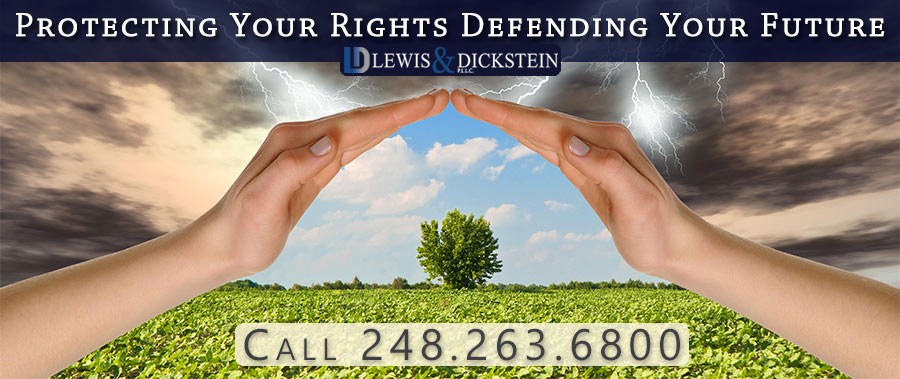 Experienced and Effective Defense to White-Collar Charges in Michigan
When the stakes are extremely high, people can rely on the experienced attorneys with LEWIS & DICKSTEIN, P.L.L.C. Our lawyers have a proven track record of successfully helping clients resolve their legal matters favorably. In many cases, we can help clients avoid a conviction altogether. Our highest priority in every case is to seek a dismissal of all charges when possible. If charges cannot be dismissed, we employ highly successful strategies to limit a client's exposure to potentially harsh penalties. Jail is rarely mandatory for a white-collar criminal conviction, and we will do whatever it takes to persuade a judge not to impose imprisonment.
Call us today at (248) 263-6800 for a free consultation or complete an online Request for Assistance Form. We will contact you promptly and find a way to help you.
We will find a way to help you and, most importantly,
we are not afraid to win!