Defending Clients Accused of White-Collar Crimes
In Michigan, prosecutors aggressively pursue white-collar criminal convictions, and judges are notorious for imposing harsh sentences. You need a top criminal lawyer to protect and defend you.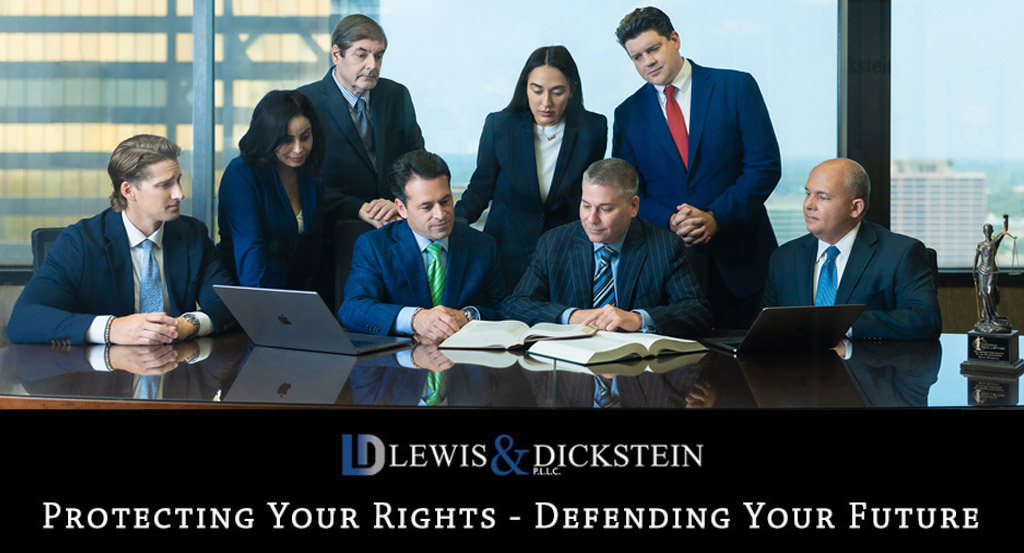 Michigan's Premier White-Collar Defense Law Firm
LEWIS & DICKSTEIN P.L.L.C. has stood by thousands of clients facing a wide variety of white-collar crimes, including cay difficult. Failing to hire an experienced, aggressive white-collar crime attorney can ruin a person's entire life, which is why you need to hire a great attorney, guilty or not.
What are White Collar Crimes?
White-collar crimes refer to any non-violent theft crime or form of fraud usually committed in finance. Common examples of white-collar crimes include embezzlement, identity theft, conspiracy, bribery, tax evasion, trade secret violations, and others outlined in Michigan legislation 750.218. As evidenced by public figures going to jail for such crimes in the past, we see that no one is exempt from serving jail time if found guilty of these crimes. Although jail is imposed frequently for serious white-collar offenses, the defense team with LEWIS & DICKSTEIN, P.L.L.C. has an unparalleled track record of keeping clients out of jail and prison, even when other white-collar crime attorneys believe there is no other alternative.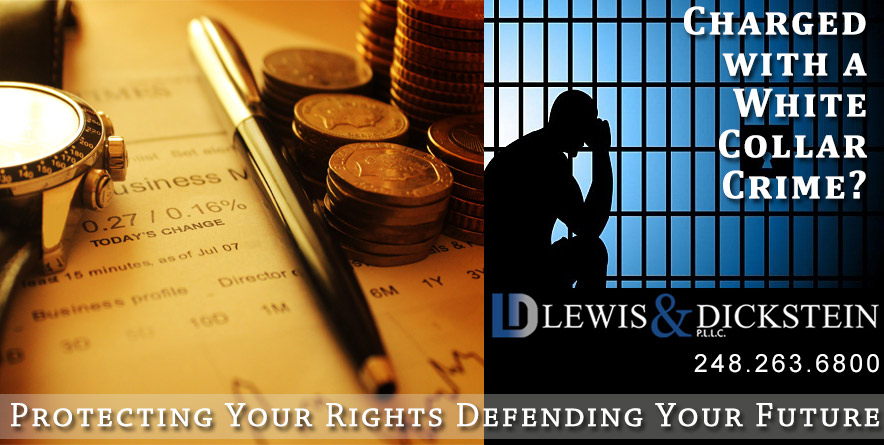 Should I plead guilty and accept a plea deal?
Before making decisions that will largely determine your future, we recommend contacting a well-respected and aggressive Michigan criminal defense attorney who has decades of experience defending white-collar charges in state and federal court. Accepting a plea deal may not be in your best interest because a "better" plea deal may be available with a highly effective lawyer. A seasoned attorney who has successfully defended clients in your situation for decades can help you explore, understand, and decide between all of your legal options. Too many clients erroneously believe that they will somehow receive a lesser sentence by pleading guilty, which is not necessarily the case. By pleading guilty, you not only risk your professional reputation but freedom as well.

Where can I turn for help?
If you face charges for white-collar crime, you are most likely feeling scared, vulnerable, and uncertain about the future. LEWIS & DICKSTEIN P.L.L.C. has represented thousands of individuals facing charges for white-collar crimes. If you have become involved in white-collar crime to some degree or are accused of violating a white-collar felony or misdemeanor, don't trust your fate to the lowest bidder. The lawyers with LEWIS & DICKSTEIN P.L.L.C. work closely with clients to protect their freedoms and help their lives back on the right path, without judgment and with respect.
Call us today at (248) 263-6800 for a free consultation or complete a Request for Assistance Form. We will contact you promptly and find a way to help you.
We will find a way to help you and, most importantly,
we are not afraid to win!