You do not need to go to jail for most misdemeanors.
A misdemeanor in Michigan can have a possible jail sentence as long as one year. In almost every case, jail is not mandatory. Your best hope of avoiding jail is with an experienced defense lawyer protecting and defending you.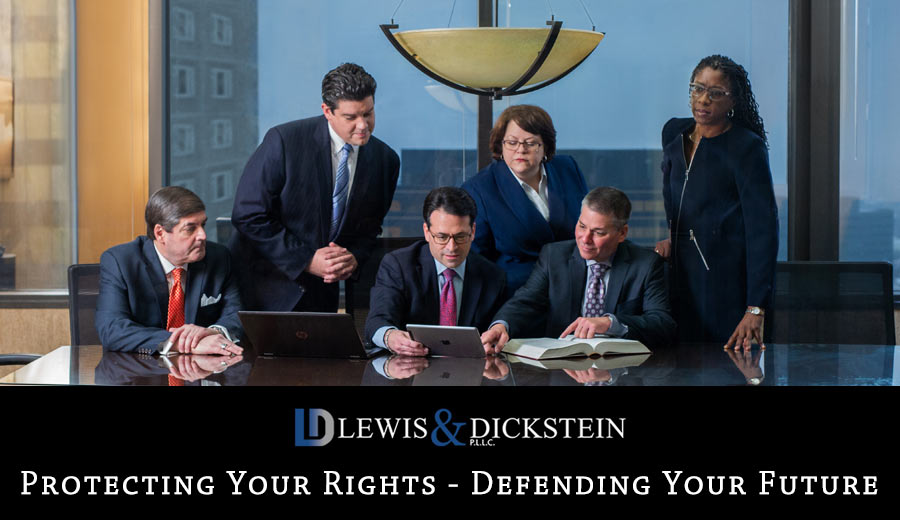 Misdemeanors Can Carry Up to One Year in Jail
A misdemeanor is a criminal charge that carries up to 1 year in jail and up to 2 years on probation. Although some crimes with possible prison sentences can be called "high misdemeanors" in criminal statutes, they are considered felony offenses for almost every purpose under the law.
High misdemeanors, also called "High Court Misdemeanors," carry possible prison sentences. There is no meaningful distinction between a "high misdemeanor" and a "felony." High court misdemeanors are punishable by up to two years in prison and up to 5 years on probation. High court misdemeanors include indecent exposure and negligent homicide (by vehicle). In general, high court misdemeanors do not have mandatory minimum jail sentences. With a misdemeanor there is is a possibility of jail time, but with "high misdemeanors", "high court misdemeanors", and "felonies" there is a possibility of prison time.
Is jail required for a misdemeanor?
In most cases, you do not have to go to jail if you are convicted of a misdemeanor. The vast majority of misdemeanor offenses do not require that the defendant serve a minimum jail term. This does not mean that there cannot or will not be jail imposed by a judge, only that jail is not mandatory. Examples of some misdemeanor offenses with mandatory jail time include:
OWI 2nd (Operating While Intoxicated – Second Offense)
A violation of the Michigan Aquaculture Development Act
Unlawful possession or taking of deer, bear, wild turkey, wolf, elk, moose, or sturgeon
Use of artificial light in taking game while having a bow or firearm
Various fishing offenses (2nd offense only)
Denial of equal public accommodations
Operating a Motor Vehicle While Unlicensed – 2nd offense
Aside from misdemeanors that require a minimum jail term, judges are free to determine the amount of jail they deem most appropriate under the circumstances. This means that they can legally sentence a defendant to no jail time at all.

How do I stay out of jail on a misdemeanor?
Judges consider numerous factors when considering the possible length of a jail sentence to impose for a misdemeanor conviction. Practical considerations include prior record, age, employment, background, education, amount of damage, loss, or injury, substance abuse history, and the defendant's compliance with bond conditions, to name a few. Other factors include whether the defendant appears to respect the judge and the judicial system, if the defendant appears sincerely remorseful, and if the defendant was respectful and cooperative with law enforcement. Outside factors can influence a sentence as well. For example, what type of sentence is the victim or complainant requesting, how much jail time is the prosecutor or probation officer recommending, the judge's attitude towards the defendant and the type of offense committed, and whether there is media attention.
Finally, the "X" factor is the persuasiveness, intelligence, reputation, and skill of the defense lawyer. The defense attorney's job is to counter any negative issues and highlight positive factors. Making a convincing and compelling sentencing argument on behalf of a client takes a highly-skilled, reputable, and passionate lawyer. Low budget, general practice, and appointed lawyers will frequently make weak arguments for a low sentence, taking the easiest course of action. There is no substitute for the work done by a seasoned, retained criminal defense lawyer that is committed to fighting for your rights and your future. A top defense attorney will take the time and devote the energy and resources necessary to formulate a stellar sentencing allocution that blows the socks off the judge and has the potential to change the entire course of the sentencing hearing in your favor.
Will a lawyer take the time to work hard on a misdemeanor case?
Some lawyers will care enough to do everything humanly possible to achieve the best outcome on a misdemeanor case; conversely, many lawyers barely put up a fight and will just be satisfied with a mediocre outcome. At LEWIS & DICKSTEIN, P.L.L.C., we know that a misdemeanor offense can have a devastating impact on a person's life. A misdemeanor conviction can result in jail, loss of custody or visitation rights, loss of a driver's license, an inability to get a job or promotion, loss or suspension of a professional license, damage to a credit score, and more. The defense lawyers at LEWIS & DICKSTEIN, P.L.L.C. give 110% effort in every case, every time. We will do everything that can be done to obtain the best possible outcome.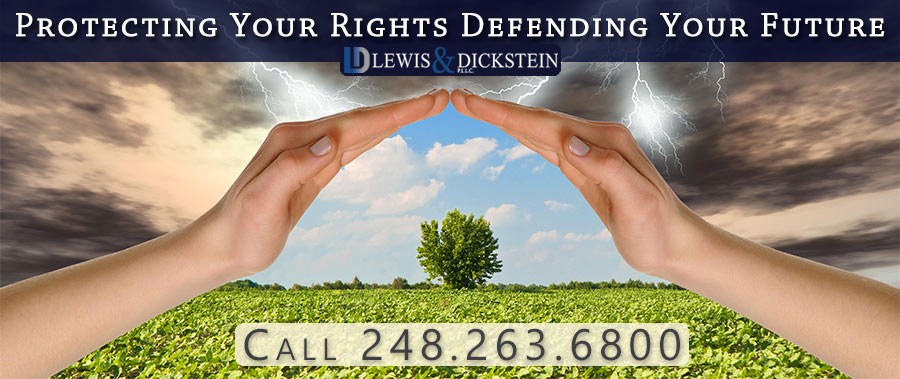 Lawyers Who Can Keep Clients Out of Jail on a Misdemeanor Case
Although no lawyer can ethically give a guarantee or promise as to any particular outcome, the attorneys with LEWIS & DICKSTEIN, P.L.L.C. have an unparalleled track record of successfully keeping clients out of jail in serious misdemeanor cases, even for clients with a prior record. We have strategies that have been developed over the course of decades that have proven to be highly effective, even in the most difficult circumstances.
Call us today at (248) 263-6800 for a free consultation, or complete a Request for Assistance Form and we will contact you promptly.
We will find a way to help you and, most importantly,
we are not afraid to win!