A Great Criminal Defense Attorney Can Keep You Out of Jail
A Great Criminal Defense Attorney Has Experience, Knowledge and the Reputation that Will Go A Long Way to Keep A Person from Behind Bars.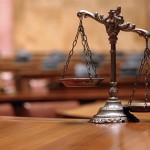 How can a criminal defense attorney keep me out of jail? That is one of the more common questions a defense attorney gets asked. There are many things that can be done. This is why it is so important that you have an attorney that is experienced and knowledgeable in defending people charged with criminal offenses.  That attorney is going to be more aware of options and opportunities available to you, then an attorney that practices in multiple areas  of the law.  If you work in multiple areas of the law, you cannot be expert in any of them.  It is just not possible to be extraordinary if you multitask.
Things a Great Criminal Defense Attorney Will Consider to Keep You Out of Jail
A person's prior criminal history is important. Depending on the seriousness of the crime involved, a person who has a clean criminal history is less likely to be sentenced to jail.
Constitutional law questions will also be analyzed. Was the traffic stop legal? Was the search legal? Was there probable cause to arrest? Was there probable cause for a search warrant?  There are a myriad of constitutional criminal law questions that get asked in every criminal case.  Which again goes towards it being in your best interest to have a criminal defense specialist as your attorney.
Knowledge of the judge.  It is often helpful to know what the expect out of the judge assigned to a particular case.  An experienced criminal defense attorney will know if the judge will react more positively to a more passive argument or a more aggressive position, among many other things.
Knowledge of the prosecutor. All plea bargains come from prosecutors. It is important to know how the reputation of the prosecutor and how to approach him/her with any legal arguments or plea bargain negotiations.  It is also important that the prosecutor knows the defense attorney means business and is not afraid to take a case to trial of necessary.
Be aware of alternative sentencing programs.  There are Drug Courts, Treatment Programs, Sobriety Courts, Boot Camp, House Arrest, and many more programs that are available and a person might qualify for.  An experienced criminal defense attorney will know about these programs and will know how to apply and help the client get the benefit from the opportunity and avoid incarceration.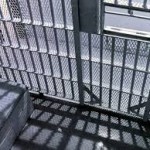 This is a short list of the issues that a great criminal defense attorney will consider with every single case he/she handles. It takes many years to become a criminal defense specialist. It is important that the great criminal defense attorney has a reputation of not being reluctant to go to trial on cases. It is also important that a great criminal defense attorney have a reputation of integrity. A prosecutor and/or judge will not take an attorney seriously if they have a reputation of being slipshod, lazy or unprepared for a case, and this is to your detriment.
The goal of all great criminal defense attorneys is to work for a dismissal or not guilty in the criminal offenses that their clients face. If that is not possible, the goal is to keep the client out of jail. If jail is unavoidable, then a great criminal defense attorney will work tirelessly to minimize the time in jail.
LEWIS & DICKSTEIN, P.L.L.C. is a Great Criminal Law Defense Law Firm That Can Keep You Out of Jail.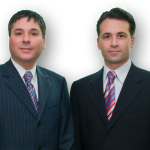 LEWIS & DICKSTEIN, P.L.L.C. has specialized in representing only people charged with committing criminal offenses. The firm's attorneys have decades of experience in handling only criminal offenses. When they walk into a courtroom the prosecutor and judges know that they are there to fight to win and do so with passion and integrity. The attorneys of LEWIS & DICKSTEIN, P.L.L.C. take great pride in their reputation for success and work every day to maintain that reputation. They have spent their entire professional lives putting themselves between people charged with criminal offenses and the government. It is a passion of the firm's attorneys to assure that the government does not overreach and abuse a person's constitutional rights. If you have a criminal law issue or question, please contact us at (248) 263-6800 or complete a Request for Assistance Form and one of our criminal law specialist attorneys will contact you.
"We Are Not Afraid To Win"
LEWIS & DICKSTEIN, P.L.L.C.