Top-Rated Criminal Defense Attorney in Michigan
"My grandfather taught me that no matter what a person does for a living, he should strive to be the best! I believe that I only fulfill this life lesson by providing the highest caliber defense possible for my clients, by not letting any challenge or difficulty stand in the way, and by tenaciously, zealously and fearlessly pursuing my client's objectives. Regardless of whether my client is charged with a felony or misdemeanor in State or Federal court, my team and I will work tirelessly to achieve the best possible outcome. I've dedicated my practice to criminal defense for a quarter-century. This is my mission and why I've become nationally recognized as a Top Rated Criminal Defense Attorney in Michigan."
– Loren M. Dickstein
Michigan Criminal Defense Attorney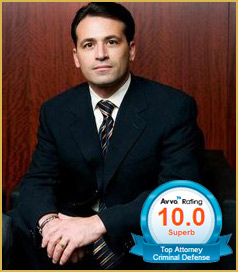 Top-Rated Criminal Defense Attorney Successfully Defending Clients with the Following Charges:
Felony Charges
Misdemeanor Charges
State Criminal Charges
Federal Criminal Charges
OWI/DUI
Domestic Violence
Theft Crimes
White Collar Crimes
Assaultive Crimes
Probation Violations
Retail Fraud (Shoplifting)
Appeals
Juvenile Delinquency
Sex Crimes (Criminal Sexual Conduct)
Child Pornography
Drug Possession Crimes (Marijuana, Cocaine, etc…)
Drug Delivery Crimes (Schedule 1, Schedule 2, etc…)
Medical Marijuana
Homicide
Child Abuse
Driver's License Restoration
Expungements
Arson
Malicious Destruction of Property
Health Care Crimes
All Felony and Misdemeanor Charges
Why hire LEWIS & DICKSTEIN, P.L.L.C.?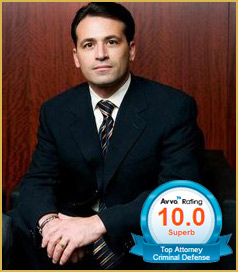 The answer is that we have a unique team approach that has an unparalleled track record of successfully defending clients. We have the resources to build a defense that a solo practitioner or multi-practice lawyer cannot bring to the table in the defense of a client on a felony or misdemeanor charge. Every lawyer with my firm is a dedicated criminal defense attorney who solely practices, specializes, and has expertise in criminal cases. Our sole mission is to provide the best possible defense to state and federal clients. We meet regularly and discuss all of our cases, rehearse trials and hearings, and collaborate on all conceivable avenues of defending a client. This type of effort, dedication, and focus cannot be found in any other law firm practicing criminal defense in Michigan. If someone wants a lawyer who will defend him or her like family, LEWIS & DICKSTEIN, P.L.L.C. is your best option relative to finding a top-rated criminal defense attorney in Michigan. Call today at (248) 263-6800.