A Guide to Hiring the Best Criminal Defense Attorney in Michigan For You
If you face misdemeanor or felony accusations, you will need a criminal defense attorney to help you. You may not know how to find the best one to help.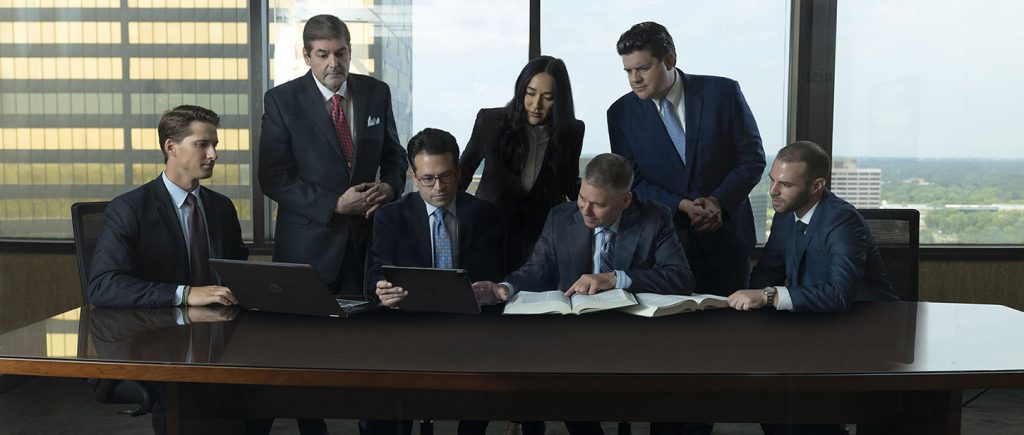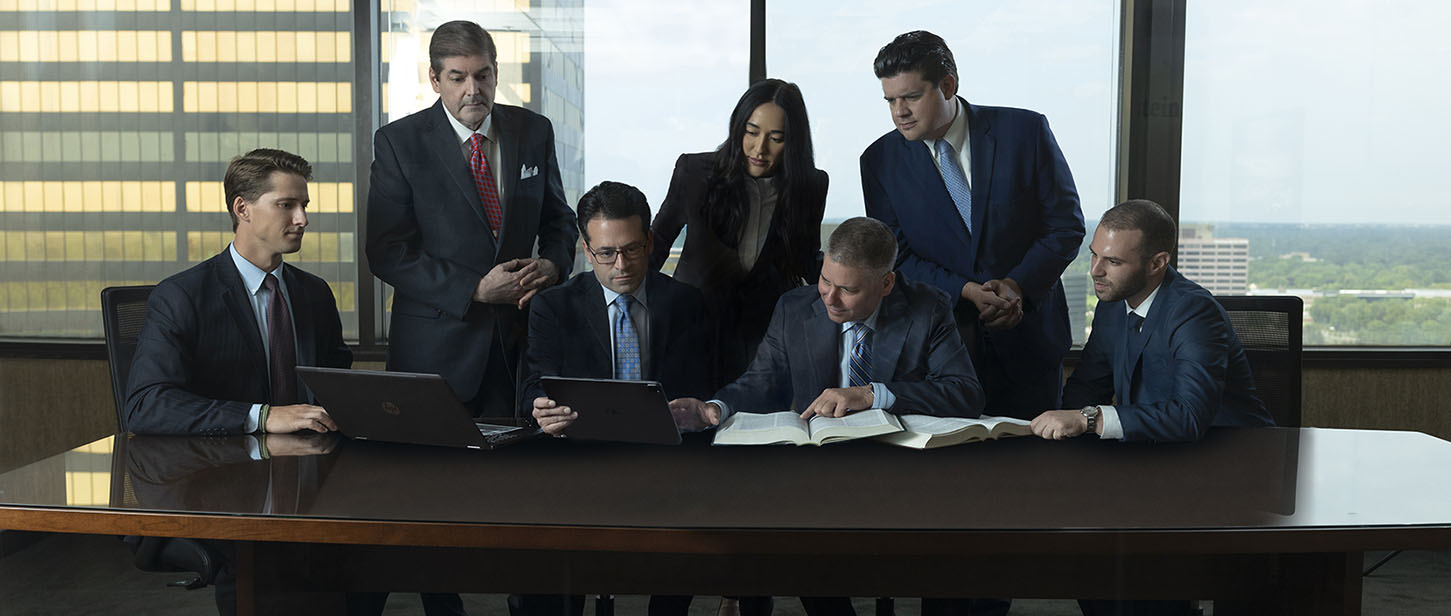 How To Hire the Best Criminal Defense Attorney for You
It's essential that you hire the best criminal defense attorney for your case. You will want a lawyer capable of protecting and defending you in and out of court. It may be helpful to decide what qualities you want in a lawyer before you start your search. You probably want a lawyer with the following:
Experience with Michigan criminal laws and with experience handling the kind of charges you face.
A respectful working relationship with the prosecuting attorney.
A strategy for you that you believe will get you positive results.
A fair legal fee commensurate with the lawyer's experience and skills but within your budget.
Now you have a measuring stick to compare any lawyers with whom you consult.
Ways to Find a Criminal Defense Attorney
There are several ways to find a private criminal defense attorney in Michigan. You can check with your friends, family members, and business colleagues to see if they have ever hired a criminal defense lawyer.
If they have, you'll want some feedback. Ask the person the following questions:
Did your attorney work hard for you?
Did your attorney seem to have the respect of the prosecuting attorney?
What did you like about your attorney?
What did you not like?
Would you rehire your attorney if you ever needed a criminal defense attorney again?
If you feel uncomfortable discussing your legal problem with those you know, finding a lawyer with the help of the internet is the second-best choice. Popular search engines, like Google, for example, can give you a wealth of information regarding attorneys who practice in any particular geographic area, what types of law a lawyer may specialize in, what a lawyer's prior clients may have said about them and what other lawyers and judges have written about the lawyer. Websites like Avvo.com have ratings on lawyers in Michigan.

Preparing to Meet a Criminal Defense Lawyer
Just because you have the name of a Michigan criminal lawyer or two does not mean you are ready to hire someone. Think back to the list of qualities you want your lawyer to have. It would be wise to interview a criminal defense attorney before hiring one. Based on your list of essential qualities, you want to find a lawyer who seems to be the best person to fight for you, is not afraid to win your case, and will do whatever is necessary to get you an outstanding result.
Many criminal defense lawyers in Michigan will be willing to give you a brief, free consultation. In most cases, this initial consultation is generally over the telephone. The consultation is where you conduct your interview. The point of this meeting is to:
Discuss your legal options and any strategy the lawyer may have for you
Learn about the lawyer's background
Most importantly, determine whether this one is the lawyer you want to hire (the best way to make this determination is to look into the attorney's eyes and see if they are genuine when they say they are going to fight for you)
Before your meeting, you should develop a list of questions you would like to ask the lawyer. Focus on topics that will help you with your hiring decision, such as the lawyer's background and experience with Michigan criminal law, particularly with your charges. An experienced attorney should be able to discuss strategies for your defense. Be aware that the lawyer will not tell you exactly what will be done in your case because that decision requires considerable time and energy while developing your defense.
Also, ask how much the legal services will cost. A criminal defense lawyer that cannot give you a written Fee Agreement may be trying to take advantage of your situation. If a lawyer does not use a formal retainer contract, turn away and leave immediately. Not using a written Fee Agreement is unethical and will undoubtedly result in higher than expected legal fees, uncertain obligations, and other conflicts.
Other documents to bring while meeting with a Criminal Lawyer
The best criminal defense lawyers will find it helpful if you bring other documents with you, including:
Your bail or bond papers.
Any ticket that was issued.
Any documents related to a search warrant.
The police report, if you have it.
Any other paperwork the police gave you.
Any documents from the court that spell out the charges against you and your next court date.
Any positive information about you, your education, employment, community service, etc.
A list of any known witnesses that may be helpful or other parties that may have information that could help or hurt you in the case.
NOTE: Having these documents at the initial conference is not critical. It is better to get the lawyer working for you ASAP, even if you have to take time later or get help from the lawyer to get this information later.
Meeting with Michigan Criminal Lawyers
When you meet with the lawyer, answer the lawyer's questions directly and honestly. There is no need to hide any details. Hiding details or failing to disclose information about you or the offense accurately can severely impact the lawyer's ability to protect and defend you. All criminal defense attorneys must follow strict rules that prevent them from repeating anything they hear from a potential client (attorney/client privilege). Even if you decide to hire a different attorney, all lawyers you meet with must keep your answers confidential.

Selecting a Michigan Criminal Defense Attorney
When you have completed the last first interview with the attorney or attorneys on your list, it's time to choose a Michigan criminal defense attorney. Think back to the qualities you defined above as most important to you. Which attorney best matched your ideal? Which lawyer seems most sincere? If you only met with one, but they had the qualities you are looking for, your search is complete, and you are ready to hire the lawyer.
Some final things to think about:
A lawyer or law firm: If a lawyer is a member of a law firm, they will have more resources to assist you and defend your case.
A team approach: One great lawyer can provide an effective defense. A team of lawyers collaborating and working together can provide a superior defense. If you hire a law firm, you want to ensure that you will benefit from the synergy of a team of the best criminal defense attorneys.
A fair or bargain fee: Most people have limited financial resources. This being said, the old principle of "you get what you pay for" is generally accurate. A better lawyer can usually command a higher legal fee.
Office or No Office – Surprisingly, many Michigan criminal attorneys do not have an office or rent a conference room or resources inside another firm's office. If a lawyer is successful, they will generally have their own office. Look for the lawyer's name on the door or exterior of the office.
Experience – It takes years of experience for a lawyer to master their practice. An inexperienced lawyer will likely not have the talent, skill, or wisdom necessary to provide the most effective defense.
Criminal Specialist or Multi-Practice Lawyer. For a lawyer to be an expert in any particular field, they must be highly specialized. If you are considering an attorney that practices criminal defense in addition to other areas of the law (such as family law, real estate, immigration, personal injury, etc.), it is time to find a different lawyer.
Guarantee, promise, or other types of unethical assurances. It is unethical for a lawyer to guarantee or promise any particular result. A lawyer who promises you will not be convicted or go to jail or assures you of any other specific result is so desperate that they are willing to manipulate you into making a misinformed hiring decision. This type of lawyer is not to be trusted.
National recognition – there are various ratings that you can look to when making a hiring decision. A lawyer awarded the distinction of Super Lawyer, AV (preeminent) with Martindale Hubble, and 10.0 (superb) with Avvo is usually an excellent indication that a lawyer is recognized for their experience and outstanding results.
If you follow the above guidelines, you will be able to make an informed, intelligent, and educated decision on what lawyer is best for you.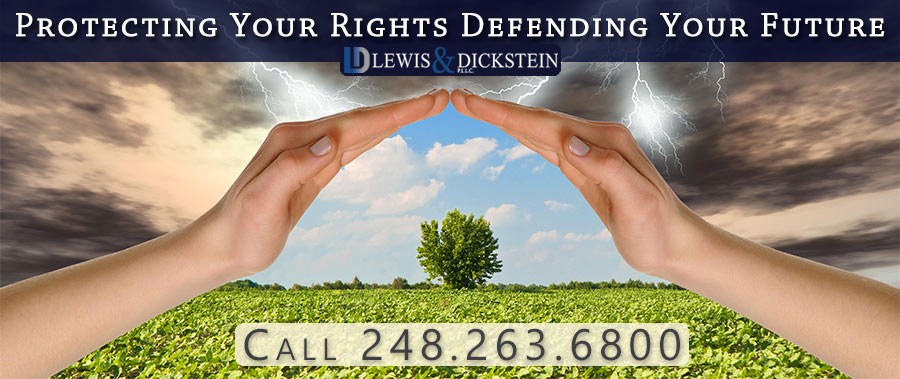 Michigan Criminal Defense Lawyers Who Will Not Let You Down
If you would like a free consultation with a criminal defense lawyer who is nationally recognized and dedicated to the passionate, fearless and tireless defense of those charged with State and Federal misdemeanor and felony offenses, please call LEWIS & DICKSTEIN, P.L.L.C. We will take the time to listen to you, answer your questions, and address your concerns. We will work with you to develop a winning strategy in your case. Our seasoned and respected defense lawyers will find a way to help you!
Call us today at (248) 263-6800 for a free consultation or complete a Request for Assistance Form. We will contact you promptly and find a way to help you.
We will find a way to help you and, most importantly,
we are not afraid to win!