Even when it seems like incarceration is inevitable, a savvy defense lawyer can usually find a reasonable alternative for the judge to consider.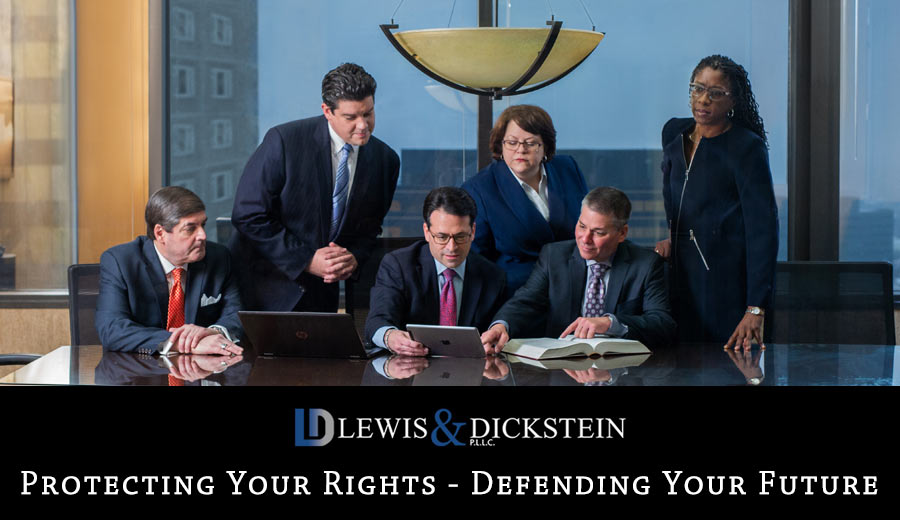 The criminal defense lawyers with LEWIS & DICKSTEIN, P.L.L.C. receive calls every day from people who are facing jail time as a result of felony and misdemeanor charges. Although we receive calls from individuals throughout Southeastern Michigan, most of our cases are handled in Oakland County, Wayne County, Macomb County, Washtenaw County, and Livingston County. Although we cannot take everyone's case, we are asked frequently, "Should I be going to jail for this offense? Are there any alternatives to jail that my lawyer should be exploring? Will I have to do time?"
Controversy surrounds the use of incarceration as a significant response to crime. It is an expensive approach that, in too many cases, has not proven to be a strong deterrent or an impetus for rehabilitation. Sometimes, individuals released from jail and returned to the community are "worse off" after a period of confinement than when they entered. For county jails, the problem of cost and recidivism are exacerbated by budgetary constraints and various state mandates. Due to the inability of incarceration to satisfy long-term criminal justice objectives and the very high expenditures associated with the sanction, policymakers at various levels of government have sought to identify appropriate alternatives that are better able to address crime and punishment.

How can a lawyer help a client avoid jail time?
Not every lawyer can help a client avoid jail. Many attorneys either do not have the skill, desire, or knowledge to be effective when representing a client facing incarceration. When a judge is inclined to order jail or prison time, or when a prosecutor is seeking a harsh sentence, a defendant's best hope is a lawyer who is reputable, respected, savvy, and tenacious. The secret to helping a client stay out of jail is to come up with credible alternatives that will satisfy a judge's desire to administer punishment for a criminal offense. The law in Michigan requires a judge to consider rehabilitation and a person's individual circumstances when imposing a sentence. The prosecutor is not going to suggest alternatives or tell the judge all the good things about someone facing sentencing. A bargain lawyer is not going to take the time to fully and meticulously develop a sentencing strategy. The defense attorneys with LEWIS & DICKSTEIN, P.L.L.C. will do whatever is necessary to convince a judge to focus on rehabilitation over punishment. We have effective strategies that have been crafted during decades of successful defense practice.

Alternatives to jail that can be discussed with your attorney are as follows:
Work Release
Virtual Work Release
Alcohol Tether
In-Patient Drug Treatment
Out-Patient Drug Treatment
Delayed Sentence
Holmes Youthful Training Act (may include jail but frequently not)
Domestic Violence Statute (MDL 769.4a)
Community Service
Increased Fine/Costs
Faith-Based Treatment Programs
Military Service
Ignition Interlock
GPS Tether/Telephone Tether
Day Reporting Centers
Drug Courts
Home Detention
Intensive Probation Supervision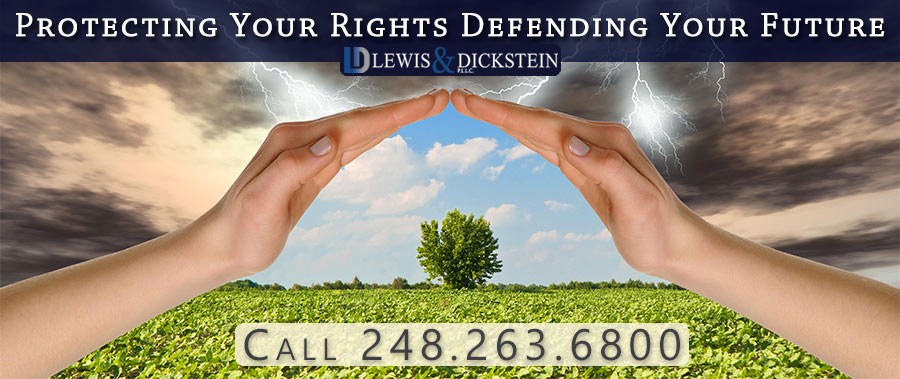 Your future and freedom are important; you need a lawyer who will faithfully and passionately fight to protect and defend you.
If you call one of our lawyers, he or she will take the time to talk with you about your case and your background. We will want to know as much about you as possible so that we can craft a sentencing strategy that gives you the best possible chance of avoiding jail and other harsh penalties.
Call us today at (248) 263-6800 for a free consultation, or complete a Request for Assistance Form and we will contact you promptly.
We will find a way to help you and, most importantly,
we are not afraid to win!