Defendant Needed Help After Sentencing
Defendant filed a motion stating that the prosecutor had failed to disclose information that could have been used to discredit a witness.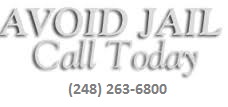 Bales v Bell, decided in June, 2015, involved a defendant who needed help after sentencing.  The case involved a criminal sexual conduct case from the Michigan state courts.  After defendant was convicted he filed a motion stating that the prosecution did not disclose information that would have impeached a government witness.  The 6th Circuit Court of Appeals decided that where "the undisclosed evidence merely furnishes an additional basis on which to challenge a witness whose credibility has already been shown to be questionable or who is subject to extensive attack by reason of other evidence, the undisclosed evidence may be cumulative, and hence not material."  The Court of Appeals affirmed the conviction.
This is a bad decision.  There was no sanctioning of the government for failing to provide the information.  There was no consideration given to many of the questions that often pop up in trial work.  Would that information made the difference between a conviction and acquittal?  That is not up to the Court of Appeals.  This is a jury decision.
Unjust results are more common than you may think and this is why, when you are facing a trial, you need the best and most experienced trial lawyers available.  The most experienced criminal defense attorney would be aware that there could be inappropriate actions taken by the government and take corrective action to protect you.
LEWIS & DICKSTEIN, P.L.L.C. is Michigan Criminal Defense law firm you need in your corner to protect you.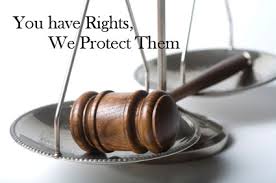 LEWIS & DICKSTEIN, P.L.L.C. has a reputation of being one of the finest Michigan criminal defense law firms in Michigan.  Our attorneys are often called on to clean up other lawyer's messes. The firm's attorney will take the time with you and completely review what happened, order transcripts, speak to witnesses and other people who were involved and take whatever action is needed to correct the mistake(s). LEWIS & DICKSTEIN, P.L.L.C. takes great pride in helping those people that facing the vast resources of the government.  We do not take no for an answer. If there is a way to help you, our highly skilled lawyers will find it. The attorneys of LEWIS & DICKSTEIN, P.L.L.C. enjoy a reputation for success and the respect of the legal profession and our clients. LEWIS & DICKSTEIN, P.L.L.C. takes its obligation to protect the constitutional rights of its clients very seriously. If you need help, or a prior matter review, call LEWIS & DICKSTEIN, P.L.L.C. at (248) 263-6800 for a free consultation or complete a Request for Assistance Form and one of our top rated attorneys will contact you.
"We Are Not Afraid To Win"
LEWIS & DICKSTEIN, P.L.L.C.