Homicide Defense Lawyer in Wayne County
According to FBI crime statistics, Detroit's crime level fell over the last year, but not enough to keep it from being the most dangerous city in the United States.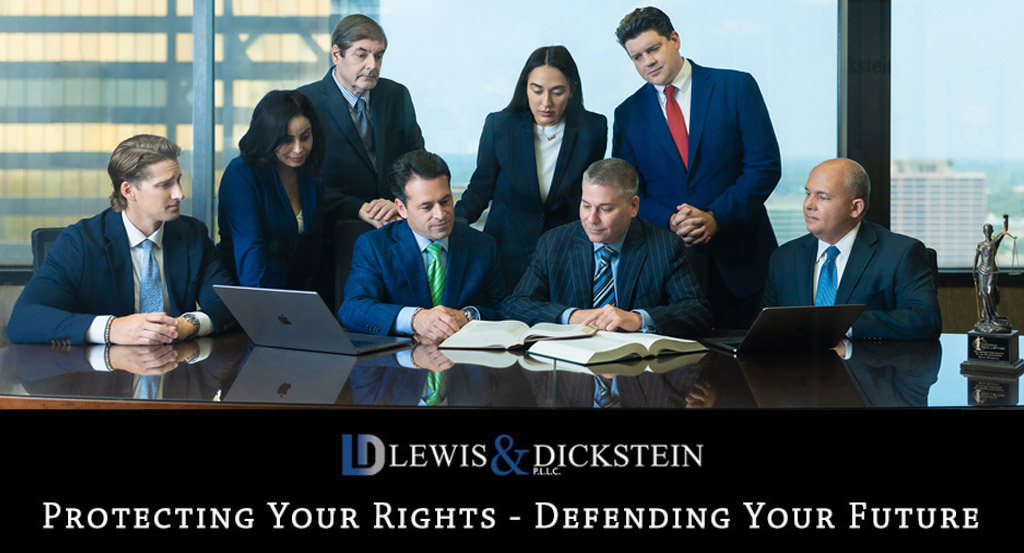 Prosecutions for Homicide and Assault Charges in Wayne County
The Detroit murder rate for 2013 was 316. That is a rate of 45 per 100,000 people. The only city that came close was New Orleans, with 41 per every 100,000. Flint and Saginaw were also in the top 5 of the most dangerous cities with populations greater than 50,000. While these statistics are troubling, they do not take into consideration justifiable homicides or self-defense situations. Although there are many lawyers in Wayne County, few are considered top homicide defense lawyers.
Politicians, police officers, and prosecutors are working hard to change Detroit's image. One tactic is the aggressive investigation and prosecution of assault charges. While anyone would applaud any efforts to make Detroit a safer city, over-zealous law enforcement can result in the prosecution of innocent people and mass civil rights violations.
It is essential that the citizens are protected, but also that they are protected from overreaching by the police. Because Detroit is on an international border, federal, state, and city law enforcement often enforce laws. As the focus of the media attention continues to focus on Detroit, law enforcement will want to be seen as taking crime seriously. When the police are motivated by media or politics, innocent people can get caught up in false or exaggerated allegations. That's when a great criminal defense lawyer has to step in to keep the government in check and protect a client's due process rights.
What to do if prosecuted in Wayne County on assault charges?
If a person is under investigation or charged in Detroit or Wayne County with an assaultive felony, it is important not to do anything on your own or make any decisions regarding the situation without consulting an expert criminal defense lawyer in Wayne County. Police often contact a suspect and pretend they "just want to talk" or that the suspect is "merely a witness." Don't fall for these manipulative investigation techniques (tricks) and get someone on your side to protect you and your rights. There is an immediate need for a criminal defense attorney who can protect you from unlawful, overreaching police investigations. Detroit police are on a mission to change the city's image, and constitutional rights mustn't get trampled in the process.

Find a criminal defense attorney in Wayne County
Detroit is on its way back to being a vibrant and first-class city. There is a lot of work yet to do, and crime is at the top of that list. City officials and federal, state, and local law enforcement are all on high alert to assist Detroit's renaissance. If the police want to speak to you for any reason, you should never talk without an attorney at your side. Detroit police will be aggressive and persistent, and you should not face that alone. The attorneys at LEWIS & DICKSTEIN, P.L.L.C. have vast experience with defending clients on felony and misdemeanor assault charges in Wayne County, including:
Allen Park
Belleville
Canton
Dearborn
Dearborn Heights
Detroit
Ecorse
Flat Rock
Garden City
Grosse Ile
Grosse Pointe
Hamtramck
Harper Woods
Highland Park
Inkster
Lincoln Park
Livonia
Melvindale
New Boston
Northville
Plymouth
Redford
River Rouge
Riverview
Rockwood
Romulus
Southgate
Taylor
Trenton
Wayne
Westland
Wyandotte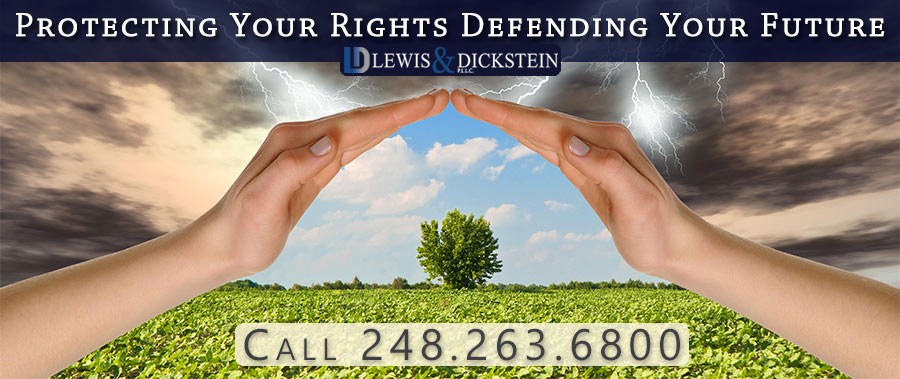 Homicide Defense Lawyer in Wayne County
The lawyers at LEWIS & DICKSTEIN, P.L.L.C. specialize in representing people being investigated for or charged with felony and misdemeanor offenses. Our attorneys have decades of experience, are well respected, and are known for achieving extraordinary results. Our firm keeps up with the latest changes in the law and can present innovative and cutting-edge defenses to protect our clients. Do not let the police bully you — we are not afraid to win!
Call us today at (248) 263-6800 for a free consultation or complete an online Request for Assistance Form. We will contact you promptly and find a way to help you.
We will find a way to help you and, most importantly,
we are not afraid to win!