Even the Innocent are at Risk of Conviction – Why a Good Attorney is a necessity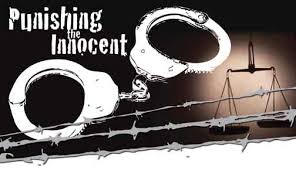 In 1984, when only 15 years old, mentally challenged, Anthony Caravella was taken into custody for allegedly stealing a bike.  While he was in police custody, two police officers coerced Anthony into confessing to the rape and murder of a 58 year old woman.  Anthony was convicted and sentenced to life in prison.
In 2001, Caravella's brother contacted a local newspaper and requested it investigate Anthony's predicament.  The newspaper found some problems with the case and urged local authorities to re-examine the evidence.  Eventually, Anthony's conviction was overturned by DNA evidence – after 26 years in prison!!
A lawsuit was filed against the police officers that coerced Anthony into confessing and a civil jury awarded Anthony $7 million dollars.
The DNA that cleared Anthony was linked to another man, Anthony Martinez, to the rape and murder.  Martinez was only 17 at the time.  He died just two months after being named a "person of interest".
People are Wrongfully Convicted All the time.
The criminal justice system is far from perfect.  People get wrongfully convicted all the time or convicted of charges based upon exaggerated evidence or allegations.  That is why it is hugely important that a person facing criminal charges have the best trial lawyer available.  When your freedom is at stake, that is not the time to scrimp on an attorney.  If you are facing life or death surgery, you would want the best surgeon available. It is the same idea.  Attorney fees should be reasonable and affordable but a good lawyer is going to command a fee that is commensurate with his experience, reputation and success in court.
Don't Trust your Future to the Lowest Bidder
There are thousands of attorneys in Michigan.  There are many lawyers that are general practitioners – this means that they practice in many different areas of the law (and specialize in none of them).  There are many brand new lawyers that are trying to establish themselves in the business of practicing law.  And there are countless criminal defense attorneys who are known to just plead all of their clients so they are not taken seriously by prosecutors and judges.  The point is that the choices for a trial attorney are varied in both experience and cost.  There is a reason for the cliche "you get what you pay for."  An experienced trial lawyer will protect you and sometimes the better question is, "how much will it cost NOT to hire a really good criminal defense attorney."
Michigan trial attorneys with a reputation for success
When a person is facing criminal charges, or being investigated for a possible crime, it is extremely important that his/her interests are protected right from the very beginning.  The trial attorneys of Lewis & Dickstein, P.L.L.C. often can stop charges from being brought in the first place.  We are not afraid to win and have a reputation of respect and results.  Our trial lawyers have handled criminal law matters throughout Michigan.  Protecting people charged with crimes, or being investigated for crimes, is all we do.  Our attorneys are well respected, experienced specialists in defending people against the awesome power of the government.  If you have any questions, please contact the law firm of Lewis & Dickstein, P.L.L.C. at (248) 263-6800.