Criminal Defense Attorney in Detroit, Michigan
The 36th District Court handles all state and local ordinance misdemeanors in Detroit. Felony cases start in the district court, and if there is sufficient evidence, the case is bound over to the Frank Murphy Hall of Justice.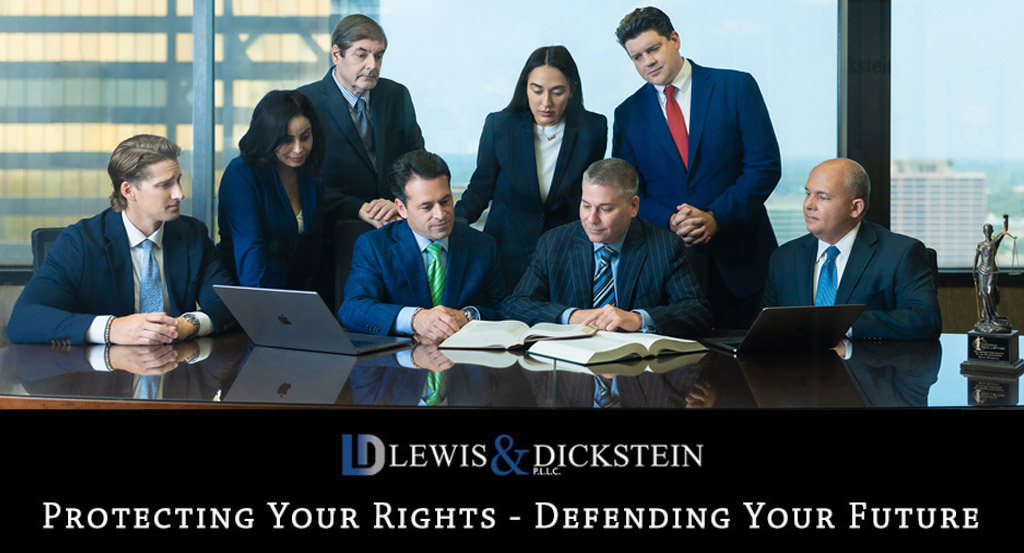 Michigan's Premier Criminal Defense Law Firm for Detroit
In Michigan, if you find you need a criminal defense attorney in Detroit, one of the first reactions is often embarrassment or fear. The phrase "criminal defense" carries a negative connotation, an assumption that the person in need of defense is guilty. The facts of the case often show that unsubstantiated and outright false accusations are not uncommon. Even in cases where our client has some responsibility for an offense, the Wayne County Prosecutor's Office routinely overcharges based on exaggerated and dramatized allegations. In any situation that calls for a criminal defense attorney in Detroit, Michigan, or the surrounding areas, the attorneys with LEWIS & DICKSTEIN, P.L.L.C. are the criminal defense specialists. They can take your case and provide an aggressive, intelligent, and effective defense. Whether a client's case is a misdemeanor in the 36th District Court or a felony in the Wayne County Circuit Court, we will do everything possible to win!
Fighting for Dismissal on All Cases
The Wayne County Defense Team with LEWIS & DICKSTEIN, P.L.L.C. is passionate about obtaining reduced or dismissed charges for everyone who comes to them for criminal representation. A Detroit defense attorney cannot get every case dismissed; however, if an attorney is willing to fight to protect and defend their client, previously unknown avenues for dismissal or reduced charges can become evident. In those cases where dismissal is unlikely, we have the experience and reputation to powerfully negotiate for an extraordinary plea bargain or take a case to trial and win!
For an experienced, capable criminal defense attorney in Detroit, make your first call LEWIS & DICKSTEIN, P.L.L.C. We regularly defend cases involving drug offenses, assaultive crimes, fraud, white-collar offenses, OWI/DUI, murder, retail fraud, homicide, and weapons charges, to name a few. Lawyers in Detroit are notorious for doing little to prepare for court and, as a result, end up unprepared and unable to achieve the best possible outcome. Our team of lawyers and experienced paralegals will take the time to talk with you, thoroughly research all available legal defenses, and find the best possible defense for your situation. We might also interview police, witnesses, and other involved parties to get facts and expose false information. We will engage top private investigators and contact expert witnesses for testimony when appropriate.

Pre-Charge Investigation and Consultation
LEWIS & DICKSTEIN, P.L.L.C. is routinely hired to represent clients in Wayne County on a pre-charge basis. "Pre-charge" means before the formal charge goes to court or the judge issues a warrant. Our attorneys can contact the Officer in Charge of the investigation or the prosecutor and negotiate for lesser charges or dropped charges. If we can collect credible evidence showing our client is innocent, we can demand the dismissal of all charges before they even get to court. Prosecutors and police officers know that when an individual hires a lawyer from our firm to be their criminal defense attorney in Detroit, we mean business and will do whatever is necessary to protect and defend our clients.
Sentencing on Felony and Misdemeanor Cases in Detroit
Anyone in jail in Wayne County will tell you that Wayne County's facilities are among the worst in Michigan. When we represent clients at a sentencing hearing, we understand that the stakes are high and that we must do everything possible to achieve a lenient sentence without jail. Clients often hire us even though they already have lawyers who have told them that jail time is inevitable. When we take over these cases, our attorneys commonly find a way to persuade a judge to focus on rehabilitation instead of punishment. Even in cases where a judge has outright said they would be imposing jail, we never give up, and our capable attorneys frequently find a way to convince the court not to incarcerate our clients.
Frequently Asked Questions
---
How do I look up criminal charges in Detroit?
People can request most Detroit and Michigan criminal records online or by mail. In addition to accessing criminal records online, Michigan law allows the general public to inspect and copy case records.
Are criminal records public in Detroit?
Records from the 36th District Court, the Wayne County Circuit Court, Frank Murphy Hall of Justice, and Lincoln Juvenal Hall of Justice are public records. The only exceptions are cases dismissed under advisement, such as Holmes Youthful Training Act (HYTA), Domestic Violence 769.4a, and Drug Possession 333.7411.
Can you look up court cases in Detroit?
Case records of the 36th Judicial District Court are available on the court's website.
Do pending charges in Detroit show up on a background check?
The matter is available on public records if the court issues a warrant. If you have a warrant for your arrest or face charges, you need lawyers with extensive experience successfully representing clients in Detroit, Michigan. The Defense Team at LEWIS & DICKSTEIN, P.L.L.C. is ready to help you!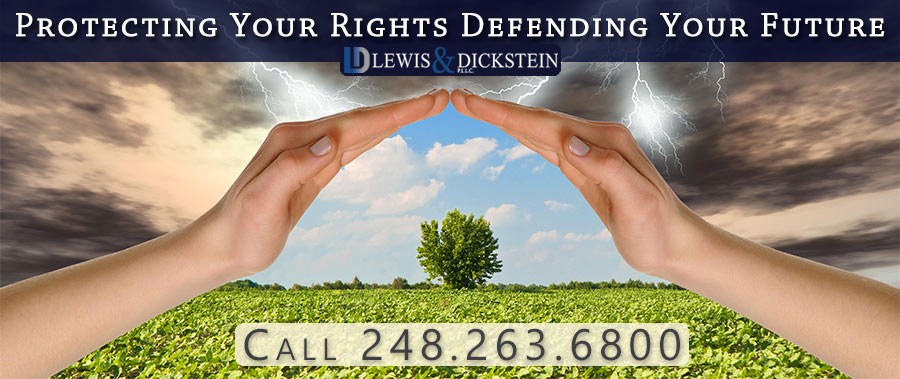 Criminal Defense Attorney Detroit, Michigan – Top Rated
The attorneys with LEWIS & DICKSTEIN, P.L.L.C. are expert negotiators and will go to bat for you with prosecutors and judges to assure minimum penalties-if any at all. We will also work to have charges dropped or lowered and fight for acquittal if a trial is unavoidable. When you are facing criminal charges, you can't afford not to retain the best. With an attorney from LEWIS & DICKSTEIN, P.L.L.C. on your side, you know that you have one of Detroit's most formidable, influential, and aggressive criminal defense attorneys. We will find a way to turn the tables on the prosecution and give you every possible advantage.
Call us today at (248) 263-6800 for a free consultation or complete a Request for Assistance Form. We will contact you promptly and find a way to help you.
We will find a way to help you and, most importantly,
we are not afraid to win!