You may have heard from neighbors, web posts, newscasts, and such that police are no longer routinely pulling people over for various infractions during the stay-at-home coronavirus quarantine. Another rumor that's been circulating is that our local police have relaxed some on citing people with tickets to lessen interaction with the public as an effort to avoid possible coronavirus contact.
There should be no doubt in your mind that the local police, county sheriffs, and state troopers are still on duty and will issue you a citation if you have committed any driving offenses. If you're caught operating while intoxicated (OWI), you will assuredly be arrested and issued a misdemeanor ticket.
Staying at Home Through the Coronavirus Outbreak
The coronavirus stay-at-home has significantly impacted our social lives. Under the governor's orders, we can't go out anywhere that is not for an essential purpose. People at home are doing a multitude of tasks to avoid boredom and to abate nervousness over an uncertain future. People are trying to remain busy by cooking more, meandering through computer websites, crafting, watching television, taking walks, and enjoying alcoholic beverages, to name a few. Based on recent reports on the news, the consumption of alcohol has skyrocketed.
Stores You Can Still Go to While the Stay-At-Home Order is in Effect
You are, however, allowed to leave your homes to obtain essential things for you and your family, such as grocery store items or medical prescriptions. COVID-19 has also affected the time in which you may frequent the supermarket or pharmacy. Store hours open to the public have been substantially modified. There are now hours designated for seniors or individuals with compromised health issues. Moreover, most stores now operate on reduced schedules, and you must make sure to get the items you need before the store closes.
Liquor stores, party stores, convenience stores, and marijuana stores are still open for business in Michigan even though other states have closed them down as nonessential during the quarantine. Alcohol sales have seen an uptick of 55% nationally, and consuming cocktails seems to now be a common activity among the shut-in public to take the edge off. People are remotely interacting socially by participating in zoom happy hours. Often seen all over social media sites are funny memes about their alcoholic consumption. It's as if the quarantine has become a catalyst for a new way to glamorize drinking. The stay-at-home ordered even inspired a new alcoholic beverage called the "quarantini."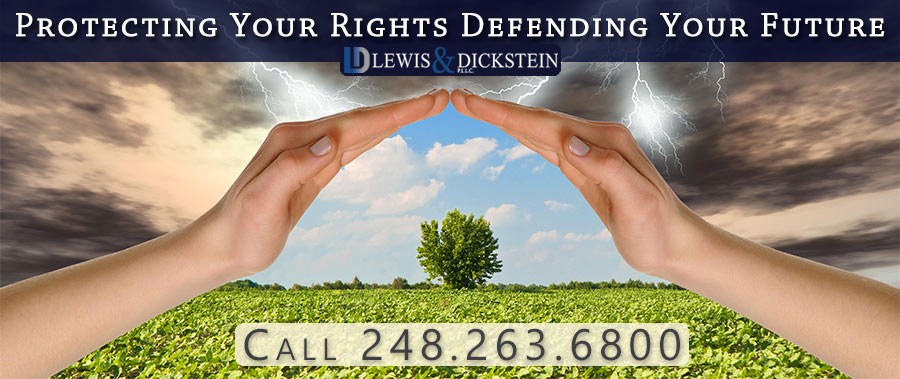 The Risk of Operating While Intoxicated
Not many people will tell you that they chose to drive under the influence of alcohol or drugs. Sometimes, it is simply a mistake. You could be at home relaxing, and all of a sudden, you realized that the pharmacy is closing in 20 minutes, and you were supposed to get a prescription. Or you need to dash over to the store to milk, toilet paper, or some other urgently needed household supply. We are living in a different time right now and one that most of us are still not accustomed fully to it. There are no more 24-hour grocery stores or pharmacies, and even gas stations are closing earlier. You might even believe that since the coronavirus pandemic that the chances of being caught driving under the influence are slim. There could be a plethora of reasons.
How is Michigan handling operating while intoxicated and driving under the influence?
Throughout this time of COVID-19, police agencies and courts are handling OWI matters differently than before the virus. Patrol officers ask that you have a mask and gloves with you in the car at all times and place them on before the officer approaches you. Courts are instituting technology and trying to resolve cases remotely while others still require a personal appearance. As the coronavirus continues to threaten our society, police, and courts are still very much operating and will regularly change their procedures to suit the COVID-19 situation. The novel coronavirus has taken complicated matters and made them exponentially more complicated.
Receiving a citation for driving under the influence is scary, and attempting to maneuver through a complex court system is even more nerve-racking. Should you receive a ticket for OWI, DUI, OWPD, OWVI, or any other alcohol or drug-related driving offense, contact a criminal defense law firm such as LEWIS & DICKSTEIN, P.L.L.C. The firm's team of knowledgeable, experienced, and specialized criminal defense attorneys will help get you through the court system from beginning to end.

Penalties for Receiving an OWI During the Coronavirus Lockdown
You may experience prosecutors that are extra fervent in convicting you of an OWI or DUI related crimes during the COVID-19 crisis. It's unfortunate, but there is a possibility that some personal feelings against you or resulting from this stressful time, from prosecutors and judges, may contribute to a harsher sentence, perhaps with the intent to make an example out of you to the community.
First offense OWI penalties will be considerably lighter than for those that have received an OWI charge for the second or third time. The Secretary of State will suspend your license for 30 days with a restricted license of 150 days after that if you're convicted of Operating While Intoxicated – First Offense.
First Offense – misdemeanor
up to 93 days in jail
fines of $100 to $500
360 hours (45 days) community service
vehicle immobilization at the court's discretion
possible ignition interlock device
Second Offense – misdemeanor
Jail time of 5 days to one year
fines of $200 to $1,000
minimum of 30 days community service (maximum 90 days)
possible ignition interlock device during probation
mandatory vehicle immobilization
Third Offense – felony
Prison time of one to five years (possibly more with prior felony convictions)
fines of $500 to $5,000
minimum 30 days probation with jail (maximum of one year)
minimum of 60 days community service (maximum 180 days)
possible ignition interlock device
mandatory vehicle immobilization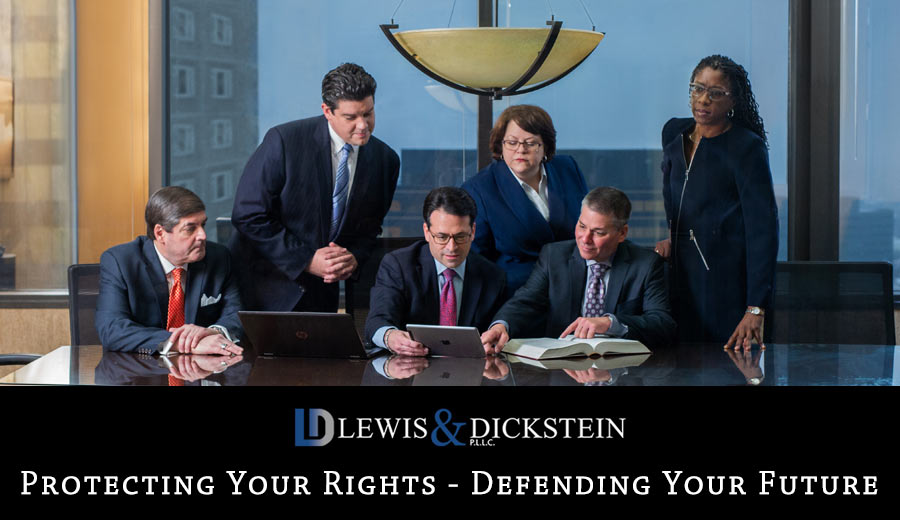 Criminal Defense Attorneys That Tirelessly Work for You
If you've received an OWI charge, contact the specialists at LEWIS & DICKSTEIN, P.L.L.C. COVID-19 has made just about everyone fearful, and so it would be in your best interest to have a strong advocate to defend you. Our team of attorneys at LEWIS & DICKSTEIN, P.L.L.C. are so familiar with court procedure, police protocol, and prosecutor operations that any changes in the process will not impede us from obtaining you the best possible result. Our legal defense team will make sure that your side of the story is heard. We offer a free consultation and would welcome your call at (248) 263-6800. If you would prefer, you can complete a Request for Assistance Form, and someone from the firm will contact you promptly.
Call us today at (248) 263-6800 for a free consultation, or complete a Request for Assistance Form and we will contact you promptly.
We will find a way to help you and, most importantly,
we are not afraid to win!