No one should ever "walk in" to court without a great criminal defense lawyer by his or her side. The attorney may make a difference between going home or going to jail.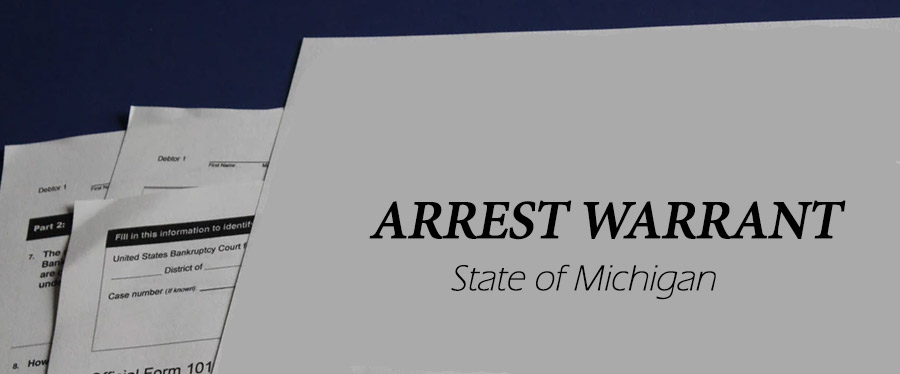 You should always have an experienced attorney on your side
If you become aware that a warrant has been issued for your arrest, it is always a good thing to turn yourself in rather than have the police come and find you at home, work, or driving down the road. Most courts have designated dates and times for "walk in arraignments." However, you should always have an experienced criminal defense attorney with you when you appear in court. You should never appear in court without someone protecting and defending you. There are several reasons why:
One of the things that will happen at court is that a bond will be set which you will have to post before leaving the courthouse. Your experienced criminal attorney knows exactly what to say to the judge to make a personal bond or a low monetary bond more likely. You may think that you know what to say to the judge to help you get a personal bond or low bond, but the fact is that it takes decades of experience to formulate an effective argument in court. The factors the judge considers in setting a bond are complex and a seasoned lawyer knows how to make the most persuasive argument.
If the judge sees that you have invested in a retained attorney, the court will know that you are serious about coming back to court and dealing with the charges. Therefore, there will be less reason to set a high bond to ensure your return.
If a person turns themselves in without a lawyer, the police have an opportunity to approach the person and attempt to question them. This would never happen if the person has a lawyer with them. Just like with the judge, you may think you can explain your side of the matter to a police officer and help yourself. This is not true. Anything you say can be twisted or interpreted in a number of ways. And if you have spoken to the police, they can embellish or twist your comments according to their own recollection, and it ends up in a credibility contest between you and the officer. It is far better to say nothing, and your attorney will ensure that is the case.
Voluntarily surrendering on a bond is a good sign that someone is likely to show up in court. If a person gets arrested on an open warrant, it will look as if the defendant was attempting to avoid court. If the judge does not have confidence the defendant will appear back for a court date, he is likely to set a high cash bond.
Finally, judges have to consider the safety of the community when setting bond. Because the judge only has minutes to decide if a person is a potential threat, a strong, persuasive and brief argument must be crafted to alleviate any of the court's concerns. An attorney with experience representing clients at bond hearings is in the best position to make the most effective argument.
It should be noted that people do not have a court-appointed attorney at the time of such "walk-ins." In fact, one of the things a judge will do when you walk in is ask if you want a court-appointed attorney. By then, damage may already have been done.

Will a warrant eventually expire?
If there is a warrant out for your arrest, it is not going to go away…ever. Eventually you will be arrested. It is always the best thing to turn yourself in voluntarily as soon as possible. The longer you wait to resolve an outstanding warrant, the more difficult it becomes to secure a low bond.
Will the Statute of Limitations pass if I can avoid being arrested?
No. Most crimes cannot be charged after the expiration of the Statute of Limitations; however, if a warrant is issued the charge has already be made in court. The Statute of Limitations runs from the date of the offense until the date the charge is filed in court. The time it takes to arrest the defendant does not factor into the Statute of Limitations.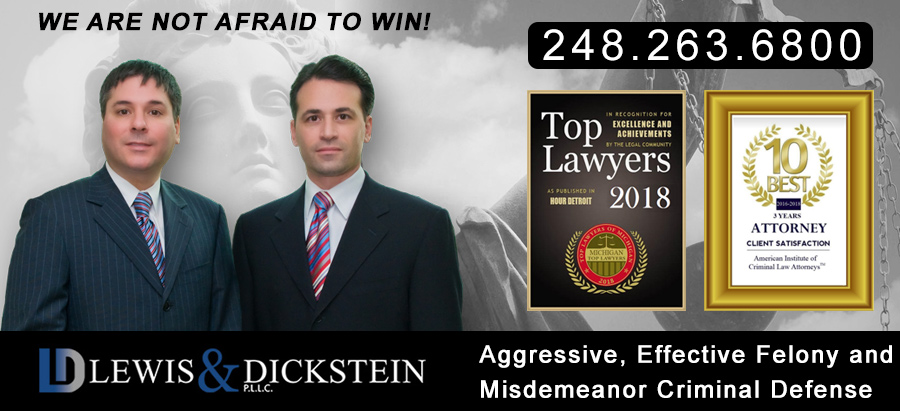 Criminal Defense Attorney for Felony and Misdemeanor Warrants
The dedicated, experienced and zealous defense attorneys at LEWIS & DICKSTEIN, P.L.L.C. have successfully represented thousands of clients on felony and misdemeanor charges in Oakland, Wayne, Macomb, Washtenaw, and Livingston counties and throughout Michigan. Every case is different and regardless of the challenges in your case, our attorneys will find a way to help you. We have a well-earned reputation for providing aggressive and effective defense and the highest quality legal representation.
Call us today at (248) 263-6800 for a free consultation, or complete a Request for Assistance Form and we will contact you promptly.

"We will find a way to help you and, most importantly,
we are not afraid to win!"
– LEWIS & DICKSTEIN, P.L.L.C.