Misdemeanor Arraignments in the 36th District Court in Detroit.
If you failed to appear for court in Detroit or a warrant has been issued for your arrest in the 36th Judicial District Court, you must get arraigned to cancel the warrant.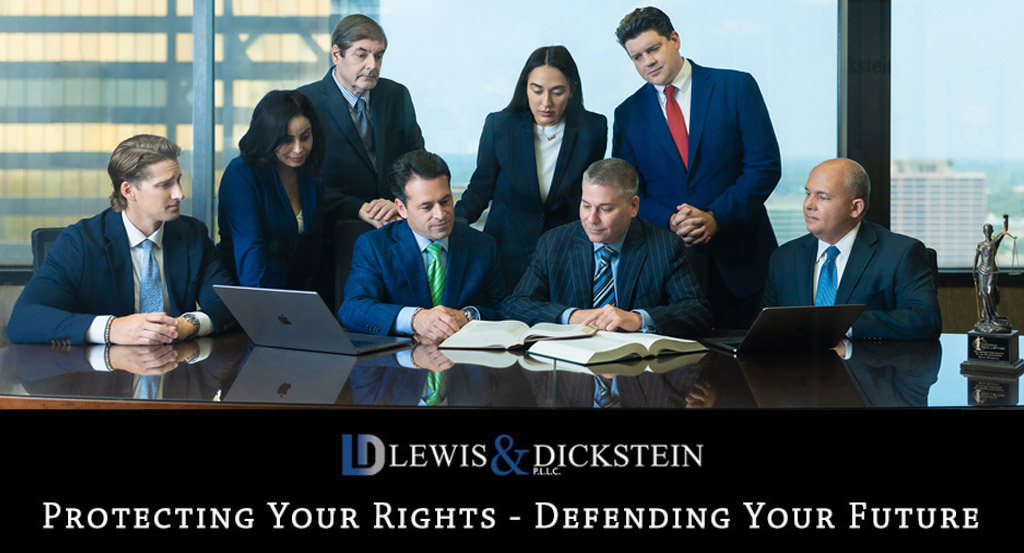 Warrant in 36th District Court for a Misdemeanor
A warrant in the 36th District Court is a court order directing law enforcement to take a person into custody. A judge might require a defendant to post a cash bond for a misdemeanor warrant. A defendant must remain in jail if they cannot post a cash bond. Your best hope to get a low or personal bond at arraignment (no money required) is with a highly experienced criminal defense lawyer with a track record of achieving extraordinary results on misdemeanors in Detroit.
Without a lawyer, anyone with a warrant must turn themselves in at the Detroit Detention Center (DDC), located at 17601 Mound Road, Detroit, Michigan. You will be taken into custody and, most likely, get arraigned on the same day if you self-surrender between 4:00 a.m. and 5:00 a.m. EST. Although you should get arraigned the same day, you may be detained until the following day if the court is busy.
With an experienced lawyer, your attorney will contact the assigned judge and seek permission to appear directly at the court for an immediate arraignment. Although every judge is different, most will cooperate with scheduling a hearing, so a represented defendant does not have to suffer the inconvenience of an arrest and detention.
How to get a personal bond in the 36th District Court?
A personal bond means you do not need to post money at the court or jail. A personal bond is nothing more than a promise to appear in court. The defense lawyer must argue aggressively and intelligently for a personal bond when a defendant is arraigned on a warrant in the 36th District Court. The factors that a judge considers when setting a bond are relatively complex and include whether family members live in the area, prior criminal history, a record of appearances in court or nonappearance, issues with drugs or alcohol, ties to the community, and much more. A good lawyer will relay pertinent and credible information to help you keep your freedom while awaiting court hearings.
If you don't get a personal bond, the alternatives are cash, surety, or a 10% bond. A cash bond requires the defendant to post the full amount of the bond in cash or with credit. A cash bond in the 36th District Court is usually imposed at the arraignment on a warrant when a judge intends for a defendant to remain incarcerated. A 10% bond requires that the defendant post only 10% of the total amount of the bond. For example, a $1,000 or 10% bond requires $100.00. The defendant or whoever posted the bond would get most of the money back at the end of the case. Finally, a surety bond requires a bondsman. A bondsman would post the defendant's bond for a fee and require collateral. A bondsman is usually a good option when someone cannot afford to post a bond any other way.
Can a lawyer help get a lower bond?
An experienced criminal defense lawyer gives the defendant the best chance of getting released on a reasonable or personal bond. Defense lawyers who frequently appear in the courts in Wayne County know what arguments work best and what facts are most persuasive. The fact is that the case's outcome is generally better if a defendant remains out on bond. If you or someone you care about faces a warrant or arrest, hiring the best lawyer promptly is essential. If the judge orders a cash bond, it is not too late to modify it to a personal or 10% bond or seek a bond reduction. A retained criminal defense lawyer can file a Motion to Reduce Bond and re-address the issue with the assigned judge.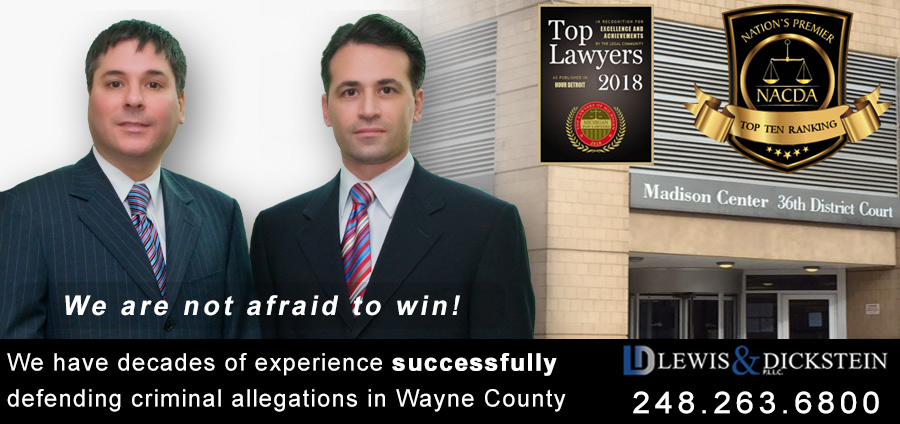 Types of Warrants in the 36th District Court
When the prosecutor files a new felony or misdemeanor in the 36th District Court, a magistrate judge will issue a warrant for the defendant's arrest. The order requiring an arrest is called an "arrest warrant." If a defendant has a scheduled court hearing and fails to appear, the judge will issue a "bench warrant." If someone on probation faces a probation violation, the court will issue a violation of probation warrant or show cause notice. Regardless of the type of warrant, an experienced defense lawyer can ensure that the defendant receives a low or personal bond so that they are not stuck in jail waiting for their case to go through the court process.
Pretrial Release = More Lenient Sentence
Studies have shown that defendants who remain on bond tend to receive shorter sentences than those who cannot post bail and are therefore detained pretrial. This is often called the "bail penalty" or "pretrial detention penalty."
One study published in the Journal of Quantitative Criminology found that defendants who were detained pretrial received sentences averaging 35% longer than those released on bail. Another study by the Brennan Center for Justice found that defendants who were detained pretrial were three times more likely to receive a prison sentence and received sentences that were, on average, six times longer than those released on bail.
These disparities are often attributed to various factors, including the difficulty of preparing a defense while in custody, the pressure to plead guilty to be released, and the perception of guilt that may be associated with pretrial detention.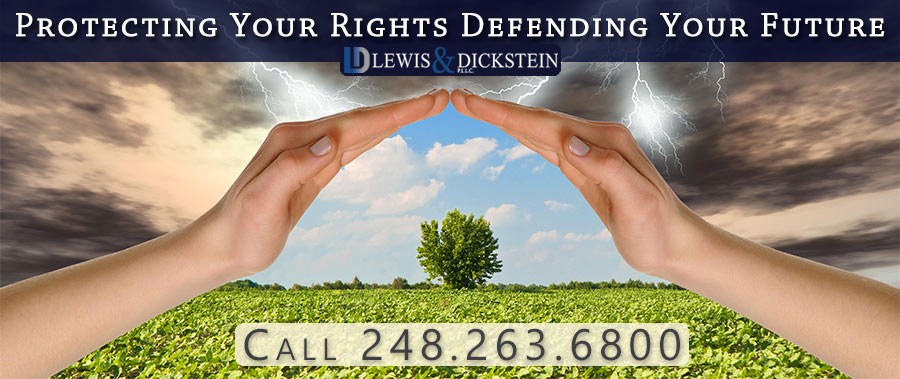 Top Wayne County Criminal Defense Lawyers
The Defense Team with LEWIS & DICKSTEIN, P.L.L.C. has decades of experience successfully defending clients in Wayne County and the 36th District Court. We have an unparalleled track record and a reputation for effectively and zealously fighting for our clients. Call us today for a free consultation if you face felony or misdemeanor charges or have a warrant in the 36th District court or anywhere in Wayne County. We will find a way to help you!
Call us today at (248) 263-6800 for a free consultation or complete a Request for Assistance Form. We will contact you promptly and find a way to help you.
We will find a way to help you and, most importantly,
we are not afraid to win!

History of the 36th District Court
The judges of the 36th District Court have exclusive jurisdiction over the following matters occurring within the City of Detroit:
General Civil: Lawsuits seeking damages up to $25,000.
Landlord-Tenant: Disputes between a landlord and tenant(s).
Small Claims: Money disputes up to $6,500.
Criminal: Felony offenses including arraignment, probable cause conference (PCC), and preliminary examination (PE). The Court also has jurisdiction over all misdemeanor offenses punishable by up to one year in jail, including but not limited to Domestic Violence, Assault and Battery, Solicitation and Prostitution, Possession of a Firearm While Intoxicated, Retail Fraud, and more.
Traffic: Misdemeanor citations/tickets, including statute and ordinance violations and civil infractions, including OWI/DUI, DWLS, Reckless Driving, and Drag Racing.
Early in 2013, the Michigan Supreme Court decided to fix the 36th District Court in Detroit, which has a history of budget deficits in the millions of dollars and is expected to go over budget by more than $4 million for the fiscal year ending in 2013. Due to excessive spending by a series of court administrators and an apparent inability to reduce expenses or take steps to make the court more efficient, the Michigan Supreme Court requested the National Center for State Courts (National Center) review the district court's operations. The National Center issued a report detailing the endemic problems at the 36th District Court. Eight days later, the Supreme Court took over administrative control of the 36th District Court.
French colonists founded Detroit, the largest city in Michigan, in 1701. It is the first European settlement in North America above high tide. It was founded as a fur trading post in New France and expanded during the 19th century as Americans settled around the Great Lakes. In 1920, Detroit was the fourth-largest city in the United States and a world-class industrial powerhouse due to the booming auto industry and immigration. It maintained this status until the middle of the 20th century.