Substantial Civil Settlement For Wrongful Conviction
If a defendant is wrongfully charged and the police or prosecutor brought charges without the intent to seek justice, he or she might be owed compensation and damages.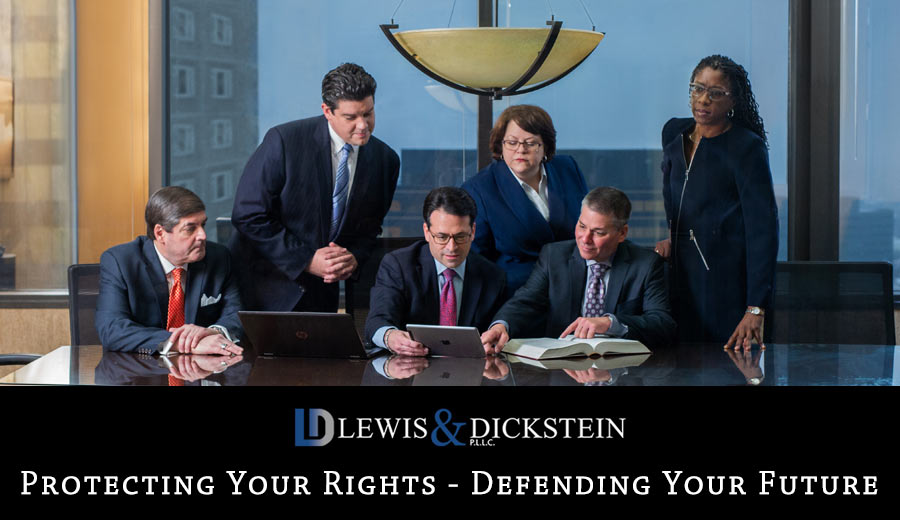 Recovery of Substantial Cash Settlement for Wrongfully Prosecuted Client
On Feb. 24, 2011, Loren Dickstein with LEWIS & DICKSTEIN, P.L.L.C. achieved a substantial financial settlement on behalf of his client who was wrongfully charged and prosecuted for multiple counts of First Degree Murder, Arson, Home Invasion, Felony Firearm, and a host of other charges. Criminal Defense Attorney Loren Dickstein was privately retained to represent his client who was charged in Wayne County. He was later retained to handle the civil claim. The lawsuit was based upon a variety of claims including false arrest and false imprisonment.    After 10 months of an epic battle with the Wayne County Prosecutor's Office and a multi-jurisdictional major crimes taskforce (AKA Downriver Major Crimes Taskforce), all charges against the client were outright dismissed.   Instead of taking full responsibility for the multitude of errors in the investigation, police maintained a position that the client and his co-defendants were still somehow involved in the crimes even though another individual had been caught, charged, convicted and confessed. Despite this claim and their denial of culpability, the law enforcement agencies ultimately agreed to pay Dickstein's client, and the other claimants, a substantial settlement to resolve the civil suit.  

What does the plaintiff have to prove for Malicious Prosecution in Michigan?
In an action for malicious prosecution, the plaintiff has the burden of proving:
that the defendant has initiated a criminal prosecution against him,
that the criminal proceedings terminated in his favor,
that the private person who instituted or maintained the prosecution lacked probable cause for his action, and
that the action was undertaken with malice or a purpose in instituting the criminal claim other than bringing the offender to justice.
Other Possible Causes of Action
Abuse of Process
In an action for abuse of process, a plaintiff must plead and prove:
(1) an ulterior purpose, and
(2) an act in the use of the process that is improper in the regular prosecution of the proceeding.
Intentional Infliction of Emotional Distress
(1) extreme and outrageous conduct,
(2) intent or recklessness,
(3) causation, and
(4) severe emotional distress.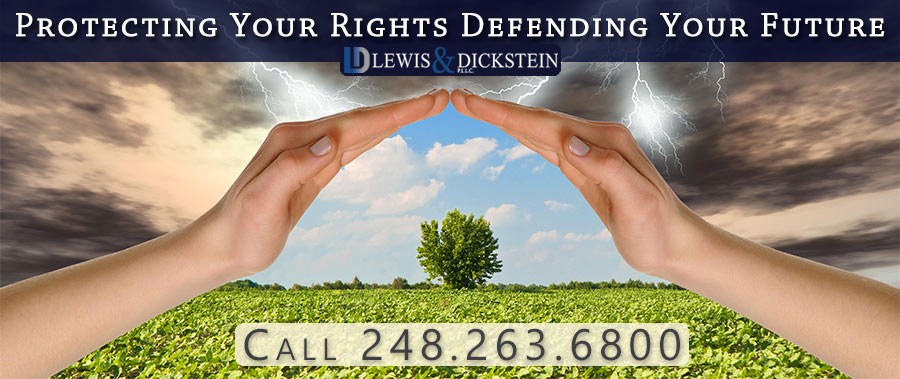 Aggressive and Effective Michigan Criminal Defense Attorneys
The Defense Team with LEWIS & DICKSTEIN, P.L.L.C. will do whatever it takes to give our clients the greatest possible advantage in court. We will honestly and genuinely fight to win at every step of the process. Our clients hire LEWIS & DICKSTEIN, P.L.L.C. because they take their defense seriously, they want everything reasonably possible done to protect and defend then, and they want attorneys who are honest and who will tell them the truth, good and bad, about their case and potential defenses.
Call us today at (248) 263-6800 for a free consultation, or complete a Request for Assistance Form and we will contact you promptly.
We will find a way to help you and, most importantly,
we are not afraid to win!