How can a criminal defense attorney help me?
There is a meaningful difference between a good lawyer and a great lawyer. Only the best criminal defense attorneys consistently achieve extraordinary results and never back down from a fight to help their client.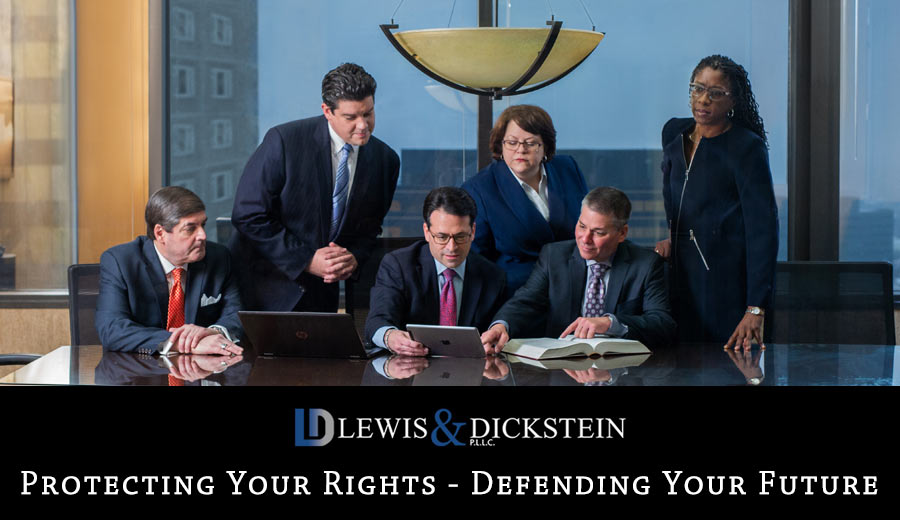 The top criminal defense lawyer will do his or her best to do the following for any misdemeanor, felony, state or federal charge:
Obtain a personal bond or low bond.
Review the case immediately for information that may be helpful to the client.
Move to suppress evidence.
Move to exclude illegally seized evidence.
Obtain vital information from the prosecution that may be used against the client.
Force the prosecution to produce and disclose evidence that may be helpful to the client (exculpatory evidence).
Prevent important evidence such as 911 tapes, police dispatch tapes, vehicle information, videotapes, etc. from being lost or destroyed.
File a motion to prevent the prosecution from admitting hearsay into evidence.
Negotiate an exceptional plea bargain (if the client desires to plea).
Persuade the judge to sentence the client to a fine or probation.
Prevent the judge from sentencing the client to jail or prison.
Take the case to trial and win!
Search for and obtain evidence to use on behalf of the client.
Get the case dismissed if possible.
Get a felony reduced to a misdemeanor.
Get a misdemeanor reduced to a civil infraction.
Get a conviction taken under advisement.
Obtain status for the client under MCL 333.7411, MCL 769.4a, or HYTA (Holmes Youthful Training Act).
Challenge scientific evidence.
Contest fingerprint evidence.
Dispute DNA and other forensic evidence.
Do whatever is necessary to win!

What does a criminal defense attorney do?
The best criminal defense attorneys thoroughly research the facts, investigate the allegations against their clients, win trials for innocent clients, and negotiate extraordinary deals with prosecutors for clients who want to enter a plea. Plea bargains and other agreements with prosecutors in Michigan may include reduced bail, reduced charges, and reduced sentences.
Criminal defense attorneys also examine witnesses to find out what they will say in court, consult with experts on complex issues, and investigate prosecutor witnesses to find impeachment evidence. A fearless attorney will closely examine a case for any constitutional violations that could lead to the suppression of evidence or dismissal of charges. Many lawyers claim to defend clients aggressively, but then back down in court and manipulate their clients to enter a plea (sometimes even when they are innocent!). The attorneys who are known for being the best defense lawyers never force clients to plea or go to trial, they inform their clients of all options, answer their questions, listen to their concerns, and then help the client decide what is in their best interest. A top criminal defense lawyer will never shy away from fighting charges when he or she can help the client avoid a conviction or jail time.

Aggressive, Successful Defense Lawyers Who Can Help You
We know that you want someone who will represent you like they would their own family member. This is the type of care and dedication you will get from LEWIS & DICKSTEIN, P.L.L.C.
If you would like a free consultation with a passionate, effective Michigan crimes defense lawyer, please call LEWIS & DICKSTEIN, P.L.L.C. We handle cases in Oakland County, Wayne County, Macomb County, Washtenaw County, Livingston County, and throughout Michigan.
Call us today at (248) 263-6800 for a free consultation, or complete a Request for Assistance Form and we will contact you promptly.
We will find a way to help you and, most importantly,
we are not afraid to win!