Hunting, Trapping, and Fishing Charges
Michigan crimes involving the DNR, hunting, trapping, or fishing are taken very seriously by courts throughout Michigan. If you face charges, you need a top criminal defense lawyer by your side.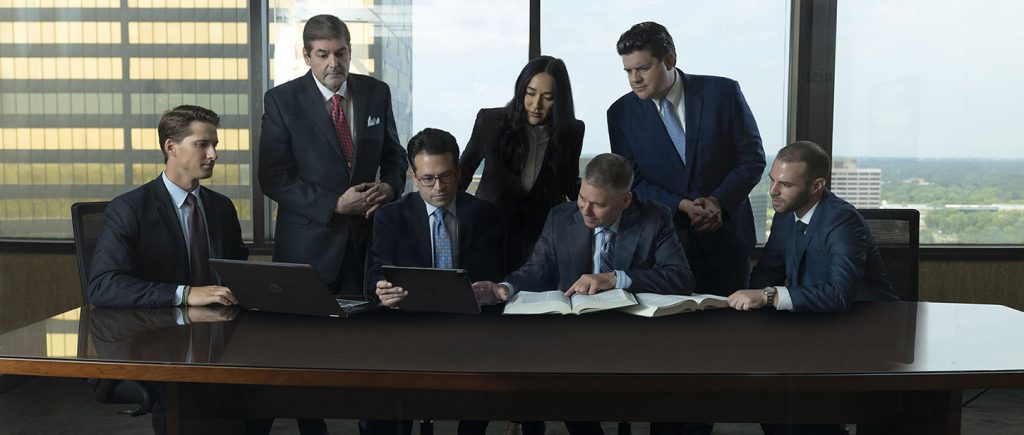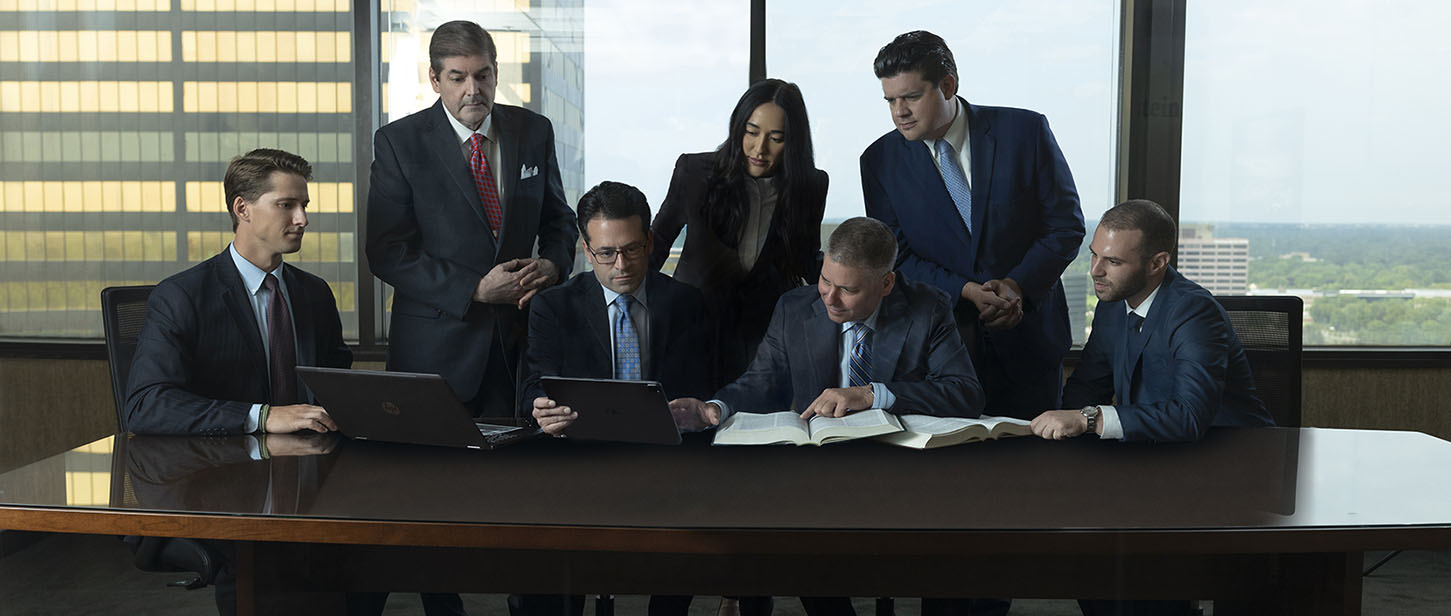 The DNR: Department of Natural Resources
The DNR is the government division responsible for the conservation, management, and use of Michigan's public and private natural resources. The DNR is composed of seven people appointed by the governor. This panel institutes rules and regulations governing the safe and conservation-oriented use of state parks (SPs) and state recreational areas (SRAs). The rules they propose must be approved by the Michigan Senate, after which they become law. If you face charges related to hunting, trapping, or fishing, you will want to work with a defense attorney with extensive experience defending and protecting clients charged with these offenses.
The difference between state parks and state recreation areas
Most State Parks are closed to hunting and are primarily reserved for hiking, camping, and nature observation.
On the other hand, most state recreational areas are lands that may be hunted, trapped, and fished. There are rules governing such use, and virtually all of this activity requires licensing, as all hunters and fishermen know. Some parks do allow hunting, trapping, and fishing. If you know of a state park you would like to use for these purposes, you should call the park and ask if this activity is allowed, or go to www.mi.gov/mihunt. If you are charged with a hunting, trapping, or fishing offense in a state recreational area or elsewhere, you do not want to take the situation lightly. Judges and prosecutors can be quite zealous in these cases, and you do not want to be on the receiving end of a harsh sentence.
Fees
Michigan makes it easy to access state parks and SRA's any time without repeatedly paying entrance fees if you pay the required fee at the Secretary of State for a yearly pass. Many people pay this fee yearly when they renew their driver's licenses. This pass is called a Recreation Passport. Accessing the SRA's with a Recreational Passport will get you in free, but additional fees are required each time for a hunt.

Licenses
For some animals, a license is required to harvest; for others, a license is unnecessary. You can research necessary licenses online at www.michigan.gov/dnr.
Private v. Public Land
Many believe that the DNR is only concerned with public land and has no say in hunting, trapping, or fishing on private land. This is not the case. There is a lot of private land, such as lumber-yielding lands, farms, and orchards. An owner's permission is necessary for hunting, trapping, and fishing. Lumber-yielding lands are known as Commercial Forest lands or CFs. There are 2.2 million acres of such CFs in Michigan.
Michigan has adopted a program by which people can access private land for hunting. The program is primarily directed at southern Michigan, where most of the state's population lives. In 1977, Michigan started the Hunting Access Program, or HAP, to provide residents of south Michigan hunting opportunities. You can learn more about this program by visiting www.mi.gov/hap.
DNR officer authority
DNR officers are the same as regular city or state police officers in their powers and abilities. They also have no more power than city or state police officers. They have no additional authority to conduct a search or make an arrest. The usual laws regarding search and seizure, the 5th Amendment right to remain silent, and the 2nd Amendment right to keep and bear arms are no less important to DNR officers. The same laws and rights apply to all felony and misdemeanor prosecutions for hunting, trapping, and fishing offenses. A criminal defense lawyer could file a Motion to Suppress and seek dismissal of charges if the DNR violated your rights.
It is essential to realize that violating the DNR regulations is the same as violating any other typical Michigan criminal law. If you get convicted of violating a DNR regulation, you'll have a criminal record and face possible jail time. A conviction can negatively impact your employment or education.
Examples of penalties for violating DNR regulations
The hunting, trapping, and fishing defense attorneys with LEWIS & DICKSTEIN, P.L.L.C. have decades of experience representing clients in these matters and a track record of achieving extraordinary results.
Violation of permits, season, bag limits, shooting hours, and methods of taking game: $50 to $500 fine and/or 90 days jail.

Illegal taking/possession of deer, bear, or wild turkey: $200 to $1,000 fine and up to 90 days in jail, restitution of $1,500 for bears, $1,000 for turkeys or deer, plus revocation of hunting licenses for the current year plus the next 3 years.

Illegal use of artificial light ("shining") with bow and arrow, crossbow, or firearm: $100 to $500 fine and/or 90 days jail, plus revocation of licenses for the current year and the following year.

Carrying a firearm while under the influence of alcohol or drugs: $500 fine and/or 90 days in jail.

Multiple Offender: 3 convictions within the preceding 5 years: $500 to $2,000 fine and up to 180 days in jail.
What to do if approached by a DNR officer
When confronted by any law enforcement officer in the city or the wilderness, the first thing to remember is to remain polite, respectful, and obey their directions. This will go a long way when your attorney is later attempting to get the charges dismissed or reduced. Secondly, you should exercise your right to remain silent, indicating to the officer you are respectfully declining to make any statements until you have had a chance to speak to your lawyer. It always pays to be polite and non-confrontational, even if a DNR officer is impolite or disrespectful. The judge and prosecutor will find ways of justifying the inappropriate behavior of public officers; however, they will closely scrutinize your behavior. Also, although having a great hunting, trapping, and fishing attorney represent you in court is your best hope of getting charges dismissed and avoiding jail, it is best not to threaten a DNR officer with legal action or a lawsuit.
What to do if you are charged with a hunting, trapping, or fishing offense by a DNR officer
The DNR regulations are complex, and police or DNR officers might interpret an innocent act as a deliberate violation of the regulations. You should contact an experienced, respected, and reputable criminal defense attorney at your earliest opportunity. Your attorney will consult and advise you, and they will deal with the DNR and the prosecutor rather than you. You might think you can explain away an alleged violation, but this is almost certainly not true. Anything you say may be interpreted or twisted to be used against you. Let the defense professionals deal with law enforcement professionals. The attorneys at LEWIS & DICKSTEIN, P.L.L.C. can take steps to show that you had no intention of violating the regulations, and if you did, it was an innocent mistake.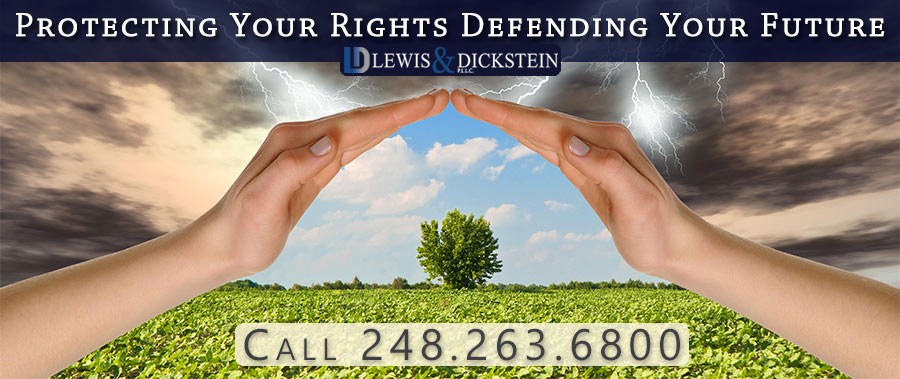 Defense Attorneys Representing Those Charged with Hunting, Trapping, and Fishing Violations of DNR Regulations
The dedicated, experienced, and zealous defense attorneys at LEWIS & DICKSTEIN, P.L.L.C. have successfully represented clients in DNR cases. We have a well-earned reputation for providing the highest quality defense and aggressive representation, while showing empathy and care for each client. Because each attorney at LEWIS & DICKSTEIN, P.L.L.C. has experience defending hunting, trapping, and fishing charges, they have the skill and savvy to deliver outstanding representation and exceptional results with fair and affordable fees.
Call us today at (248) 263-6800 for a free consultation or complete a Request for Assistance Form. We will contact you promptly and find a way to help you.
We will find a way to help you and, most importantly,
we are not afraid to win!