Judge Shelia Johnson in the 46th District Court in Southfield
Judge Shelia Johnson was elected in November 2002 and is the first African American to serve as Judge in the 46th District Court. She is known as tough but fair.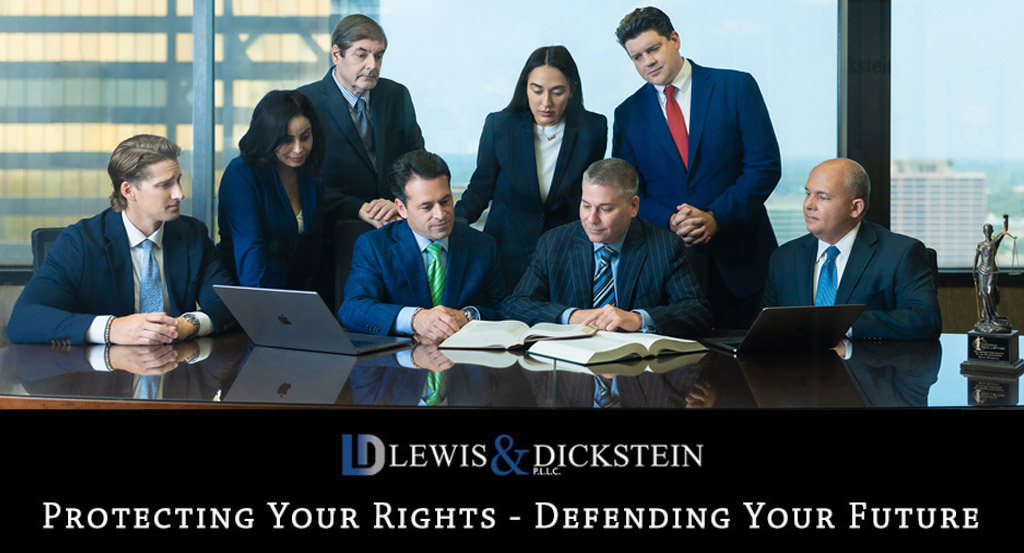 What you need to know about Judge Shelia Johnson
As a judge in Southfield's 46th District Court, Judge Shelia Johnson serves the communities of Southfield, Lathrup Village, Bingham Farms, Beverly Hills, Franklin, and Southfield Township. Judge Johnson was also selected as a 2012 Democratic Party nominee for the Michigan Supreme Court. Before her election to the bench, Judge Johnson was in private practice and handled complex criminal and civil litigation in State and Federal Courts for almost 20 years.
Generous With Her Time and Talents
Although she has little time outside her demanding work schedule, Judge Johnson is an active volunteer and a contributing community member. She served as an Executive Committee member of the Southern Oakland Chapter of the NAACP. Judge Johnson is a founding member of the Southfield Community Foundation Women's Fund, which was dedicated to supporting women needing assistance in Southfield and Lathrup Village. Additionally, she was the first Vice-President of the Dr. Martin Luther King, Jr. Task Force, commemorating the MLK Holiday in Southfield and establishing community events to promote Dr. King's philosophy of nonviolence and positive social change. These are just a few examples of her volunteerism and contributions to the community.
Professional Honors and Accolades
Judge Johnson is the recipient of numerous professional and community service awards, including:
2018 "Community Service Award" from the Detroit Urban League,
2014 "Pioneer African American Leader Award" from the Michigan Democratic Party,
2014 "Justice Award" from the Dr. Martin Luther King, Jr. Task Force, Inc.,
2013 "Women of Excellence" Award from the Michigan Chronicle Newspaper,
2013 "Trailblazer Award" from the D. Augustus Straker Bar Association,
2013 "Wings of Justice Award" from the Oakland County Democratic Party,
2005 Phenomenal Woman "Torch Award" for outstanding legal leadership and community service by Delta Sigma Theta Sorority, Inc., Southfield Alumnae Chapter,
2006 "Member of the Year Award" from the Southern Oakland County NAACP for her work as chair of the "Health Committee,"
2008 "Powerful Woman of Purpose Award" in the Legal Profession from the Rhonda Walker Foundation,
2009 "Mattie Belle Davis Award" from the National Association of Women Judges, and
Who's Who Publishing Company's volume of "Black Judges in America."
A Caring, But Tough Jurist
Anyone who routinely appears before Judge Johnson knows she truly cares about litigants appearing in her court. She is known for taking time to talk with criminal defendants at sentencing, sharing her personal experiences, and attempting to provide guidance and wisdom with the hope of making a difference. Although typically reluctant to order jail time, Judge Johnson will not hesitate to incarcerate defendants appearing in her court on felony and misdemeanor matters if they violate court orders.
Judge Sheila Johson and Misdemeanor Cases
The 46th District Court has authority over all misdemeanor cases charged within its various jurisdictions. Misdemeanors are criminal offenses punishable by up to one year in jail and two years of probation. Common misdemeanors charged in Southfield include:
Operating While Intoxicated (including DUI, OWI, OWVI, and more)
Domestic Violence
Assault and Battery
Weapon Possession or Brandishing
Reckless Driving
Driving While License Suspended
Larceny and Theft Under $100
Retail Fraud
Probation Violation

Felony Cases in the 46th District Court in Southfield
District Courts have jurisdiction over the preliminary phase of felony cases in Oakland County. This includes the arraignment, probable cause conference, and preliminary examination. At the arraignment, a judge or magistrate will set a bond that must be posted before the defendant can be released from custody. A bond can require a cash payment, a bondsman, or a written promise to pay money if the bond is violated (called a personal recognizance bond). If Judge Shelia Johnson in Southfield finds probable cause to believe the defendant committed a felony, she will bind the felony charges over (send the case) to the Oakland County Circuit Court for further proceedings.
Arraignment on a Warrant in the 46th District Court
All felonies and most misdemeanors are initially charged when a complaint is filed in the 46th District Court, and a warrant is issued. Lawyers with experience in Southfield can occasionally get warrants set aside without an appearance in court. If a personal appearance is required, an attorney familiar with Judge Johnson, like those with LEWIS & DICKSTEIN, P.L.L.C., will know the arguments most likely to persuade her to grant a low or personal bond.
Probation Violations with Judge Sheila Johnson
Judge Shelia Johnson in Southfield is not inclined to order jail when she imposes a sentence, even on a violation of probation. However, she will not hesitate to incarcerate a defendant who violates probation, particularly if they face new criminal charges or use drugs or alcohol. The lawyers with LEWIS & DICKSTEIN, P.L.L.C. frequently convince Judge Johnson to consider alternatives to jail when representing clients on probation violations in her court.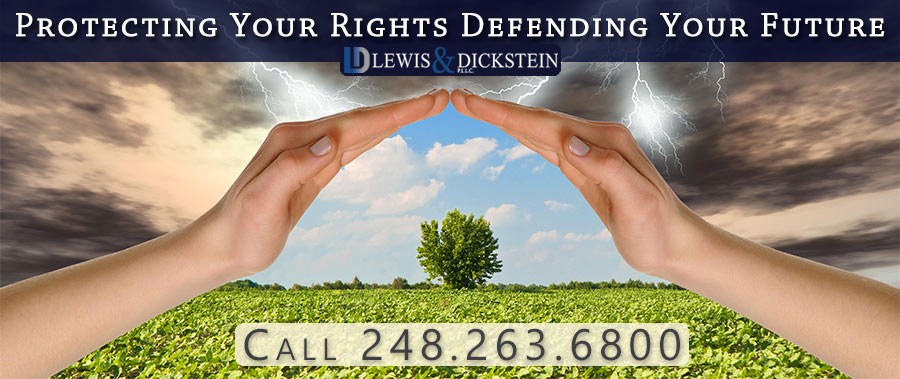 Lawyers for Judge Shelia Johnson in Southfield's 46th District Court
The Defense Team with LEWIS & DICKSTEIN, P.L.L.C. has practiced countless times before Judge Shelia Johnson in Southfield on felony and misdemeanor matters. We understand her and know what needs to be done to practice successfully in her courtroom. If you face felony or misdemeanor charges or a probation violation allegation, we can help you. Our firm uses a unique team approach on every case that consistently achieves outcomes unobtainable by other lawyers, while charging legal fees that are fair and affordable.
Call us today at (248) 263-6800 for a free consultation or complete an online Request for Assistance Form. We will contact you promptly and find a way to help you.
We will find a way to help you and, most importantly,
we are not afraid to win!